The fall semester is now in full swing, and we have 14 new tenure-track faculty members teaching at Northeastern Illinois University. We'll introduce you to the new folks, direct you to some of the University's great media coverage and tell you which speakers are coming to our locations.
Around the Commons
14 new faculty members
Northeastern's new tenure-track faculty members were introduced at the Board of Trustees meeting on Thursday, Sept. 16. "I welcome the new members of our faculty to Northeastern Illinois University," Provost Richard J. Helldobler said. "Their guidance and instruction will serve our students well as they pursue careers in a global, fast-paced workforce." Meet the 14 new members of the faculty for the fall 2015 semester.
'Inside' the residence hall
Northeastern's first residence hall, The Nest, is rising quickly on the Main Campus! Now we have a virtual tour of the building that will open in fall 2016. (The sunrise photo of the construction above was taken in August.)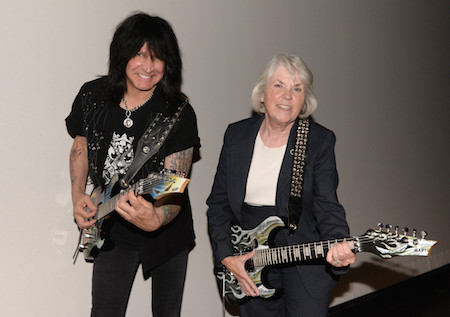 Northeastern rocks
"I want to thank Northeastern, because if it wasn't for this university, I wouldn't be here today. Thank you so very much." So said world-renowned guitarist Michael Angelo Batio (B.A. '79 Music; pictured above with Northeastern President Sharon Hahs) to conclude his hourlong lecture and demonstration that kicked off the new NEIU Alumni: All Access series on Sept. 1. Check out video of the entire inspirational, shred-filled seminar or the shorter four-minute video.
And there's more!
In the media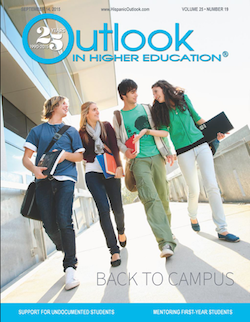 Support for undocumented students
Northeastern's Undocumented Students Project earned some national exposure with a four-page story in Hispanic Outlook in Higher Education magazine. "I have not heard anyone on this campus say we should not work with undocumented students," Associate Vice President for Student Affairs Daniel Lopez told the magazine. "We are here to help."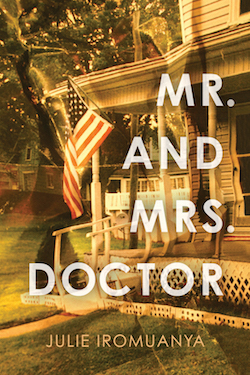 Reviewed by The New York Times
None other than The New York Times reviewed former English Assistant Professor Julie Iromuanya's debut novel, "Mr. and Mrs. Doctor." "Iromuanya tackles many subjects—marriage, race, immigration, families—and her grasp occasionally loosens," the review reads. "But the interplay between Job's rigid and secretive bluster and Ifi's attempt to build a new American life never loses its poignancy."
Also in the media ...
To do
Joyce E. King guest lecture
Georgia State University Professor Joyce E. King will deliver a guest lecture on Sept. 18 at the Jacob H. Carruthers Center for Inner City Studies. The topic of King's lecture is, "African People, Education and Self-Determination: Examining the Works of Dr. Jacob H. Carruthers and Dr. Asa G. Hilliard III."
William Rothwell guest lecture
Pennsylvania State University Professor William Rothwell will deliver a guest lecture on Sept. 25 on the Main Campus. Rothwell, a Human Resource Development scholar, will discuss the results of his latest research focused on the skills, challenges and trends found in the field of instructional design.
The return of TEDx
The Office of Student Leadership Development will host the second annual TEDxNEIU event on Friday, Oct. 9, at 1 p.m. Five speakers, including Northeastern students, faculty and alumni, will share their knowledge, expertise and personal stories in the areas of food justice and sustainability, human rights, education, socialization and personal narratives.
Mark your calendar!
Tim Lowly artist reception, 6 p.m. Sept. 18, Fine Arts Gallery
Jewel Box Series: Sergio Monteiro ($5-$25), 7:30 p.m. Sept. 18, Recital Hall
Pandora's Box: Latinos in Sustainable Business, 12:15 p.m. Sept. 22, Student Union Room 216
TRIO Poetry Slam, 3 p.m. Sept. 22, Cafeteria
"That Was Awesome" screening and panel discussion, 3 p.m. Sept. 24, Lech Walesa Hall 1002
Thursday Night Live, 10 p.m. Sept. 24, Student Lounge
#FollowFriday
Be in the know
Current students: We don't want you to miss out on any aspect of your college experience. For news you can use, follow Northeastern's Division of Student Affairs on Facebook and Twitter! Get info and updates about the events, programs, services, deadlines and activities that are important to students.
Do you have a story tip? Let the public relations office know!
Mike Hines, Director of Public Relations, m-hines@neiu.edu, (773) 442-4240