The first week of the Fall 2017 semester is in the books at Northeastern Illinois University. Head into Labor Day weekend by catching up on awards, publications, photos from Golden Eagle Welcome Day (like the picture above) and more in this week's edition of Noteworthy at Northeastern.
Around the Commons
A grant for games
Northeastern has received a subaward grant as part of a partnership between the Center for College Access and Success (CCAS) and the University of Chicago's Game Changer Chicago Lab. The grant is for work on Hexacago, a game-based approach to engaging youth in health and science. CCAS will work with teachers to vet games for the classroom, get feedback on how the games work, and brainstorm ways they could be used to support curriculum in the classroom or in after-school programs. CCAS also will facilitate curriculum development with two classroom teachers and content experts.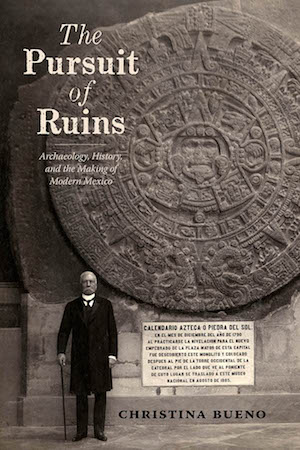 Book award for Christina Bueno
The Book Prize Committee of the American Association of Anthropology Society for Latin American and Caribbean Anthropology has awarded honorable mention to "The Pursuit of Ruins: Archaeology, History, and the Making of Modern Mexico," written by Associate Professor of History and Latina/o and Latin American Studies Christina Bueno. In announcing the award, the committee said, "The committee agreed that the book's critical and engaging discussions of anthropology, archaeology and colonialism are a strong contribution to Mexican studies and the history of anthropology and archaeology, and more broadly to Latin American and Caribbean anthropology." Bueno's book previously earned honorable mention from the Southeastern Council of Latin American Studies Alfred B. Thomas Awards.
Florence L. Denmark Award
Associate Professor of Psychology Lisa Hollis-Sawyer was presented with the Florence L. Denmark Award for Contributions to Women and Aging during the American Psychological Association's Division 35 award ceremony on Aug. 4 in Washington, D.C. Hollis-Sawyer, who is the coordinator of Northeastern's Gerontology Program and has performed almost three decades of research on women's aging issues, is pictured above with APA Division 35 President Olivia Moorehead-Slaughter (left) and APA Division 35 Women and Aging Committee Chair Ellen Cole (right).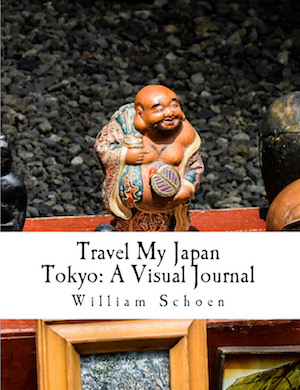 'Travel My Japan'
World Languages and Cultures Instructor William Schoen has self-published a book titled "Travel My Japan, Tokyo: A Visual Journal." The book is a collection of photographs taken by Schoen in Tokyo over the past 30 years. Each photograph has a written description that gives the historical and cultural significance of the photograph. Schoen, a 28-year Northeastern instructor who has visited the country at least once a year for the past 17 years, also recently published "Travel My Japan: Chibo The Explorer Goes To Japan," which inserts Schoen's cat, Chibo, into photos he has taken on his many trips to Japan.
And there's more!
In the media
On the radio
NEIU Alumni Association Board member Richard C. Lindberg (B.A. 1974; M.A. 1987), author of the new book "Northeastern Illinois University: The First 150 Years," will appear with Chief Marketing and Communications Officer Mike Dizon on Rick Kogan's WGN-AM radio program at 10 p.m. Sept. 3 to discuss the book and the future of Northeastern. Lindberg will sign copies of his book during NEIU Weekend on Sept. 15 and 16. The book will also be available for purchase in the Alumni Center and via online retailers.
Also in the media ...
To do

NEIU Weekend
Registration remains open for NEIU Weekend, scheduled for Sept. 15-16! Alumni, students, parents, faculty, staff and friends are all welcome as Northeastern kicks off the celebration of its 150th anniversary with live music, campus tours, a family picnic and of course the Golden Gala Alumni Awards.
Mark your calendar!
#FollowFriday

Golden Eagle Welcome Day
Whether you attended Golden Eagle Welcome Day or not, be sure to check out the photos from the event on the NEIU Students Facebook account. If you are a currently enrolled student, NEIU Students is a must-follow to stay up to date on events, deadlines and tips for making the most of your time at Northeastern.
Do you have a story tip? Let the public relations office know!
Mike Hines, Director of Public Relations, m-hines@neiu.edu, (773) 442-4240