Northeastern Illinois University faculty, students and alumni are regularly publishing their research in journals—and now a professor from the Daniel L. Goodwin College of Education has been appointed editor of a journal.
Read about Professor of Special Education Gerardo Moreno's journal appointment, a new journal article by an Earth Science student and professor, this year's Bernard J. Brommel Distinguished Research Professor and much more in this week's edition of Noteworthy at Northeastern.
Around the Commons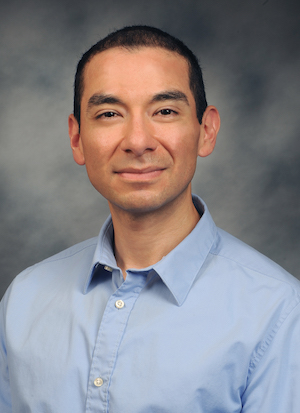 Multiple Voices editor
Professor of Special Education Gerardo Moreno has been appointed editor of the journal Multiple Voices for Ethnically Diverse Exceptional Learners. The appointment is a two-year term. Multiple Voices is one of the leading publications in disseminating research and best practices for all educators working with students with exceptional needs from diverse backgrounds. While the field of education has several scholarly journals devoted to exceptional populations, Multiple Voices is unique as it examines the intersectionality between disability and social identities, such as racial, ethnic and sexual/gender.
USDA-funded research results
Earth Science senior Jessica Lartey (pictured above) and Professor of Earth Science Laura Sanders are the second and third authors, respectively, on a new article in the journal Agricultural & Environmental Letters titled "Isotopic (δ18O and δ2H) Integrity of Water Samples Collected and Stored by Automatic Samplers." The article is based on work that Lartey did as an intern at a USDA-Agricultural Research Service national lab last summer. Lartey worked at the National Soil Erosion Research Laboratory in West Lafayette, Ind., under the direction of mentor scientist Mark R. Williams. Her research was funded by the U.S. Department of Agriculture Hispanic-Serving Institutions education grant, which is directed by Sanders.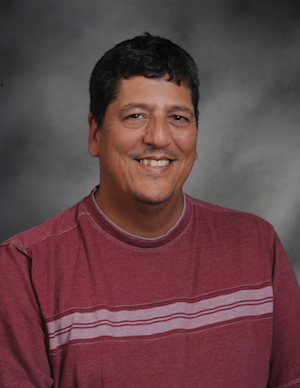 Brommel award
Professor of Physics Paulo Acioli has been honored with Northeastern's 2018 Bernard J. Brommel Distinguished Research Professor award. Acioli's research is in the frontier of chemistry and physics—specifically computational atomic and molecular physics. The Brommel award is being presented this year for the 12th time, and will be formally presented at the May 2018 Commencement ceremony.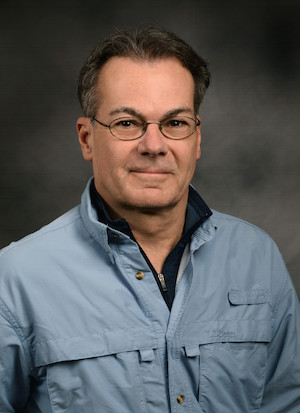 Appointment in Germany
Professor of History Patrick Miller has been appointed to the (international and interdisciplinary) advisory board of the Graduate School Practices of Literature (GSPoL) at the Westfälische Wilhelms-Universität Münster in Germany. In the fall of 2017, as part of his "Memory Projects," Miller spoke both at Northeastern and at the Freie University in Berlin on the politics of popular memory and public history. In June, he will present a public lecture at the University of Münster titled "How the Past Haunts the Present in the Time of Trump."
A prestigious fellowship
Recent alumna Alma Mendoza (B.S. '16 Biology) has been awarded a prestigious National Science Foundation Graduate Research Fellowship. The program recruits high-potential, early-career scientists and engineers and supports their graduate research training in science, technology, engineering and mathematics (STEM) fields. Mendoza, who is now in the National Institutes of Health Postbaccalaureate Research Education Program at the University of Georgia, also earned multiple research grants for her work as an undergraduate at Northeastern.
And there's more!
In the media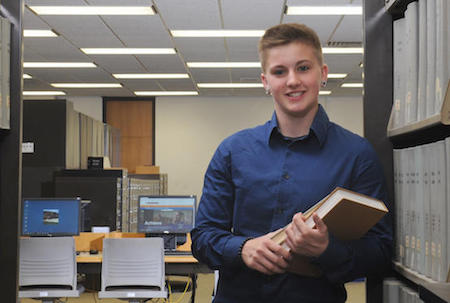 The Linguist List
Becca Peterson is an aspiring English teacher with a passion for linguistics. That interest earned Peterson a Rising Star honor by The Linguist List, an academic service run by linguistics students and faculty members. "Languages naturally evolve in order to reflect the people who speak it as well as their morals and values, so the power is not in the language itself but in the speakers of the language," Peterson said in her essay. "I intend to instill in my students a sense of awareness and mindfulness regarding language." (We, of course, already know Peterson is a rising star and published a story about her last year.)
Continued international attention
Associate Professor of Biology Aaron Schirmer's research that was published last week on the relationship between sleep cycles, class schedules and student success continues to draw international coverage from outlets such as Earth.com, Education Week and Newser. He even appeared on Canadian TV. The research ranks in the top 5 percent of research outputs ever followed by media tracking service Almetric.
Also in the media ...
Inside Higher Ed reported on Northeastern's creation of the M.A.T. in Secondary Education program.
WTTW hosted Professor Emeritus of Economics Ed Stuart to discuss the recent trade tensions with China and other countries.
To do
Poetry Slam at CCICS
The Carruthers Center will host a student Poetry Slam at 7 p.m. April 13. The free event will be held in Donn Bailey Legacy Hall. Pizza and refreshments will be served to NEIU students between 6 and 6:30 p.m. in the Lower Level Conference Room. To reserve your ticket, email Linda Williams at l-williams7@neiu.edu or call (773) 256-2031.
150 Selfie Challenge
We're celebrating Northeastern's 150-year anniversary with the 150 Selfie Challenge, a weeklong game with GPS check-ins, trivia questions and selfie challenges. The challenge will run April 9-13. Players who collect the most points win $150! Complete details can be found online, and the game will be played on the free mobile app GooseChase (game password is NEIU150). Only current students are eligible to win prizes, but everyone can participate in the fun!
All Access With Bob Jordan
The NEIU Alumni: All Access series continues April 9 with evening with journalist, producer, writer and author Robert Jordan. He will share his success story in news as a journalist and news anchor as well as many other adventures in investigating, producing, filming and more. Jordan will also talk about his college memories and the impact that Northeastern has had on his life. Following the evening talk, Jordan will be available to sign books.
Dr. Lawrence Frank Lecture
The Annual Dr. Lawrence Frank Lecture will host Northwestern University Assistant Professor of Anthropology and African Studies Adia Benton at 3 p.m. April 10 in SU 215. Benton will deliver a lecture titled "Between Survival & Security: Ebola as a Political and Diagnostic Category." Benton's body of work addresses transnational efforts to eliminate health disparities and inequalities, and the role of ideology in global health.
Computer Science Career Day
The NEIU Computer Science Society, Department of Computer Science and Office of University Technology Services will host guest speakers, a job fair, alumni panel and a reception during Computer Science Career Day on April 12. The alumni panel will feature successful Computer Science alumni who will discuss their educational backgrounds and experience in the computer science and technology field followed by a question-and-answer session with the audience.
Mark your calendar!
Annual Juried Student Art Exhibition, March 26-April 27, Fine Arts Gallery
Fitness Fest, 8:30 a.m.-1 p.m. April 7, P.E. Complex
Jazzy Monday: Arthur D. Griffin Jr., 6 p.m. April 9, Carruthers Center Donn Bailey Legacy Hall
The 82: Rebekah Frumkin reading, 4 p.m. April 10, El Centro Room 212
"The Man From Planet X" screening, 7:30 p.m. April 10, Auditorium
"Whose Streets" screening, 4 p.m. April 11, Carruthers Center Room 403
Thursday Night Live: Blood Letter, 10 p.m. April 12, Student Lounge
#FollowFriday
Carruthers Center
The Carruthers Center will host a student Poetry Slam next week—but that's not the only event. Keep up with all of the events and news from CCICS on Facebook!
Do you have a story tip? Let the public relations office know!
Mike Hines, Director of Public Relations and Web Communications, m-hines@neiu.edu, (773) 442-4240