The weather is starting to warm up, and so are the accolades! We've got news on two new books, a prestigious award for undergraduate research, an exciting partnership for the Daniel L. Goodwin College of Education and lots more.
Around the Commons
Student Research Achievement Award
Northeastern alumna Rima Rebiai (pictured above) earned a prestigious Student Research Achievement Award during the Biophysical Society 61st Meeting that took place from Feb. 11-15 in New Orleans. The award was for her work conducted at Northeastern in collaboration with Bernard J. Brommel Research Professor of Biology Emina Stojkovic and Associate Professors of Chemistry Ken Nicholson and Stefan Tsonchev.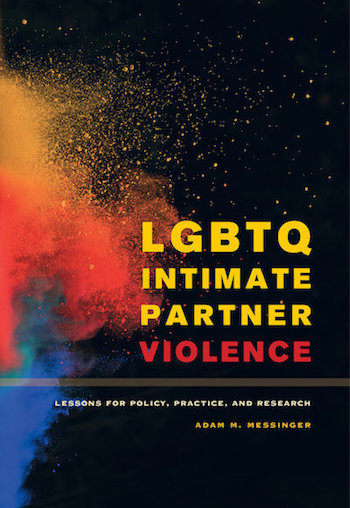 Adam Messinger publishes his first book
Assistant Professor of Justice Studies and Women's and Gender Studies Adam Messinger has published his first book, "LGBTQ Intimate Partner Violence: Lessons for Policy, Practice, and Research." The book is published by the University of California Press. "Not all violence is the same," Messinger said. "While the one-size-fits-all approach to addressing violence sounds inclusive, many services and policies are not designed to address the problems that are unique to the LGBTQ community."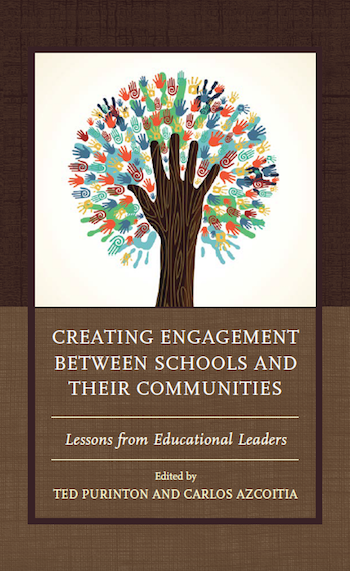 And a book from the chair!
Northeastern Board of Trustees Chair Carlos Azcoitia has co-written and co-edited a new book, "Creating Engagement between Schools and their Communities: Lessons from Educational Leaders." The book addresses how educational leaders have made efforts to reconnect their schools to their communities and the varied goals they achieved. The book's contributors are educational leaders who have stayed committed to their neighborhoods. The book shares their experiences, particularly looking at community-based schools in urban, impoverished or immigrant communities.
Illinois Writing Project
The Daniel L. Goodwin College of Education has entered into a partnership with the prestigious National Writing Project (NWP), an organization that focuses on improving the teaching of writing and improving the use of writing across all disciplines by offering professional development programs for educators at all grade levels. Under the agreement, Northeastern will host the Illinois Writing Project, an affiliate of the NWP, within the Department of Educational Inquiry and Curriculum Studies. Steven Zemelman, the founding director of the IWP, will join Northeastern as a visiting scholar and co-direct the initiative with Associate Professor Katy Smith.
2017 Alumni Awards nominations
Interim President Richard Helldobler and the NEIU Alumni Association are now accepting nominations for the 2017 Northeastern Illinois University Alumni Awards. In addition to the longstanding Distinguished Alumnus Award, four new alumni awards were introduced last year to recognize Northeastern alumni for the high level of excellence they demonstrate in their work, service and leadership activities. Those awards are for Alumni Service, Community Leadership, Outstanding GOLD Alumni and Future Alumni. Nominations are due May 1.
And there's more!
In the media
Making a national case
Interim President Richard Helldobler appeared on the national broadcast of NPR's "Morning Edition" to talk about the impact of the state budget impasse on Northeastern. "We've had to guess in terms of what we should do for tuition and fees because we don't know what our appropriation will be—if any," he said. Helldobler traveled to Springfield on Feb. 15 to attend the governor's State of the Budget address.
Also in the media ...
The Northwest Herald reported that Mark Facchini (B.A. '99 Criminal Justice and Philosophy) has been named an associate judge of the 22nd Judicial Circuit Court serving McHenry County.
The Mendota Reporter reported that Associate Professor of Music Rose Sperrazza will be the featured soloist for the Mendota High School Concert Band's 58th Annual Symphony Band Concert on Feb. 19.
The Quad City Times reported that former Northeastern assistant basketball coach Dick Knarr (M.A. '92 Community College Administration) has been named athletic director at Moline High School.
To do
'Cloud 9'
Stage Center Theatre will debut Caryl Churchill's "Cloud 9" on Feb. 23. The time-shifting comedy is a parody and spoof of the Victorian Empire and its rigid attitudes—especially toward sex. The play is free for students, faculty and staff with a current Northeastern ID card. The play runs Feb. 23, 24, 25 and March 2, 3 at 7:30 p.m., and March 4 at 2 p.m. and 7:30 p.m.
Women in Operations Management Panel Discussion
Northeastern will host the Chicago chapter of APICS -The Association for Operations Management's 10th Annual Women in Operations Management Panel Discussion on Feb. 21. The event, which is free and open to the public, will run from 6-8:30 p.m. in Alumni Hall. The panel will feature operations professionals who will discuss operations and supply chain management career and advancement barriers and opportunities, as well as several non-gender-specific issues from a gender-specific perspective.
Mark your calendar!
Chad Kouri exhibition, through March 17, Fine Arts Gallery
Chad Kouri artist reception, 6-9 p.m. Feb. 17, Fine Arts Gallery
"Higher Learning" screening, 3 p.m. Feb. 21, Pedroso Center
"Law and Order" screening, 7:30 p.m. Feb. 21, Auditorium
Pedroso Discussion Series: Stigma of Disability in Minority Communities, noon Feb. 22, Pedroso Center
Psychology Graduate Fair, 1:30-4:30 p.m. Feb. 23, Alumni Hall
State of the University Address, 3:05 p.m. Feb. 23, Auditorium
NEIU Wind Ensemble, 7:30 p.m. Feb. 23, Auditorium
Black Heritage Awards Ceremony, 6:30 p.m. Feb. 24, Carruthers Center
Thursday Night Live: The School of Rock, 4 p.m. Feb. 26, Student Lounge
#FollowFriday
Daniel L. Goodwin College of Education
Be sure to follow the Daniel L. Goodwin College of Education on Facebook to stay in the loop on all of the College's events, photos, news and more!
Do you have a story tip? Let the public relations office know!
Mike Hines, Director of Public Relations, m-hines@neiu.edu, (773) 442-4240