Northeastern Illinois University is gearing up for a busy week with the Daniel L. Goodwin Distinguished Lecture Series event, the Art in Response to Violence Conference and much more. Let this week's edition of Noteworthy at Northeastern help you fill out your calendar.
Around the Commons
Art in Response to Violence Conference
Northeastern will host the 8th International Art in Response to Violence Conference on Oct. 26. Open to both professionals and students, the interdisciplinary conference will reflect on ways that visual art and art making express, communicate and document violence in its many forms. This year's keynote speakers are former Northeastern Acting Provost Vicki Roman-Lagunas, who will present "State Supported Violence and the Artist's Response: The Case of Latin America," and Drew Matott from the Peace Paper Project, who will present "Papermaking as Social Engagement and Art Therapy."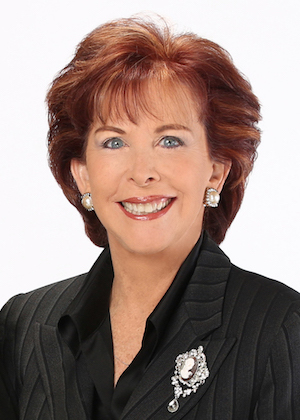 Goodwin Lecture
Nationally recognized financial expert Terry Savage will participate in a discussion titled "The Savage Truth on Money, Markets and the Economy" as Northeastern presents the second installment of the Daniel L. Goodwin Distinguished Lecture Series on Oct. 24. Savage writes a weekly personal finance column syndicated in major newspapers by Tribune Content Agency, and her columns also appear on Huffington Post. Savage makes frequent appearances as a money expert on CNN and other national television and radio programs, commenting on the financial markets and current economic events, and she is featured on WGN Radio and WGN-TV in Chicago with a weekly personal finance segment.
Support for Dreamers
Interim President Richard Helldobler joined this week's Dreaming for the Future: Dreamers & Higher Education social media campaign on Twitter and Facebook, run by TheDream.US. Northeastern partnered with the organization that provides college scholarships to highly motivated Dreamers—undocumented immigrants who were brought to the United States as children—in September 2015. Also this week, Helldobler co-signed a higher education letter to Congress urging lawmakers to pass legislation to permanently protect Dreamers.
And there's more!
To do

Paul Taylor 2
Paul Taylor 2 will perform Oct. 20 as part of the Jewel Box Series. The dance performance, which is co-presented by the Ruth Page Dance Series, will take place at 7:30 p.m. in the Auditorium on the Main Campus. A free preview performance for students will take place at 11 a.m.
Harambee: A Community Gathering
The Task Force for African, African American, African Diaspora Student Success; the Division of Student Affairs; and the Department of African/African American Studies will host Harambee: A Community Gathering to celebrate African Diaspora life and culture on Oct. 25. A feast and networking will take place in the Pedroso Center from 5-7 p.m. and performances are scheduled for 7:30-9:30 p.m. in the Recital Hall.
Symbols matter
The Pedroso Center will host History Professor Patrick Miller for a talk titled "Symbols Matter: Race and the Politics of Popular Memory in the United States," at 3 p.m. on Oct. 24. The talk will explore the role of symbols such as the Confederate flag and raise issues concerning how we "remember" the past.
Community Conversations
The College of Arts and Sciences continues its new series of conversations on the important and urgent topics of the day with the goal of engaging the scholars and experts of the Northeastern community to discuss and work through the many issues that challenge us, confuse us and move us to think and explore together in collective inquiry and conversation. The second installment features Department of English Chair Tim Libretti and is titled "Haters Gonna Hate? Understanding and Overcoming the Roots of Hate in American Culture." The event is scheduled for 6 p.m. Oct. 23 in SU 003.
100 Years of Russian Revolution
The Ronald Williams Library will host historians Ilya Gerasimov, Marina Mogilner, William A. Pelz and Charles Steinwedel for a panel discussion titled "100 Years of Russian Revolution" at 7 p.m. Oct. 23 in the lower level classroom. Panelists will discuss the transition from the February Revolution, which ousted the Tsar and ended the Russian Empire, to the Bolshevik-led October Revolution; the meaning of these 1917 revolutions in non-Russian areas within the Empire; the interpretation of these revolutions within the Soviet Union, from the 1920s to the 1980s; and the meaning of these revolutions for liberals, leftists and rightists throughout the world, from 1917 to the present.
Mark your calendar!
"Urban Constructs" exhibition, through Nov. 17, Fine Arts Gallery
"Urban Constructs" reception, 6 p.m. Oct. 20, Fine Arts Gallery
"This is Our Youth," Oct. 20, 21, 26 and 27 at 7:30 p.m., and Oct. 28 at 2 p.m. and 7:30 p.m., Stage Center Theatre
Diversity Community Internship and Career Fair, noon-3 p.m. Oct. 24, Alumni Hall
Thursday Night Live: Halloween Spooktacular, 10 p.m. Oct. 26, Student Lounge
#FollowFriday
The Arts at NEIU
What's your pleasure? From music and dance to theater and film, the Arts at NEIU has something for everyone. Follow along on Facebook and Instagram for exciting event listings like tonight's Jewel Box Series performance!
Do you have a story tip? Let the public relations office know!
Mike Hines, Director of Public Relations, m-hines@neiu.edu, (773) 442-4240