Here it is: Another Commencement has arrived! We introduce you to an inspirational master's graduate, the Commencement speaker and three new professors emeriti in this edition of Noteworthy at Northeastern.
Around the Commons
'The right decision'
Tim Priester chose teaching as a career not just because he enjoyed working with students and watching them grow in the process. He also had a lot of inspiration close to home. "Teaching has always been in the family since my great-grandmother, grandmother, and numerous aunts and uncles were and are all teachers," he said. "It seemed like the right decision." Read more about why the Teaching English to Speakers of Other Languages master's graduate was selected to speak at the Graduate Honors ceremony (pictured above).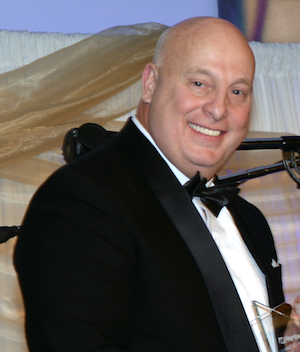 Distinguished Alumnus Award
Thomas White doesn't like to talk about plans. He prefers to talk about journeys. Perhaps that should be a surprise coming from a man who recently retired from a remarkably successful career in insurance and finance, industries that are built on planning. Then again, White is not your average CEO. He will talk about his journey from Northeastern to the Pittsburgh Steelers to the head of the boardroom during his Commencement address to students. White was selected to speak after earning Northeastern's 2016 Distinguished Alumnus Award, the highest honor the University bestows upon alumni.
Professors Emeriti
Northeastern has awarded emeritus status to three retiring faculty members who will be honored during Commencement. Northeastern awards the prestigious status to eligible retiring faculty members upon the recommendation of the department or program, with the concurrence of the dean and the provost, and with the approval of the University president.
Social Work reaccreditation
The Bachelor of Arts in Social Work program has received reaccreditation by the Council on Social Work Education's Commission on Accreditation until 2024. Additionally, the new Master of Social Work program was granted candidacy for accreditation by the CSWE. Accreditation allows students to be eligible for advanced-standing MSW programs such as Northeastern's as well as pursue state licensure. "This is great news for the program, the students and Northeastern as we continue to be one of the most affordable public universities in the Midwest," Professor and Social Work Program Chair Jade Stanley said.
And there's more!
In the media
Zumba for charity
The Legendary Project, which helps feed Chicago's homeless, was founded at Northeastern by the Beta Chapter of the Theta Chi Omega National Multicultural Sorority. Now it has been featured by the Pioneer Press after this year's fundraiser event that raised more than $1,000. "It's a great cause and of course during the holidays, everyone wants to come out and help each other," one participant said. "But we need to be mindful all year round."
Also in the media ...
WTTW's "Chicago Tonight" hosted Assistant Professor of Political Science William Adler to talk about President-elect Donald Trump's cabinet selections in historical perspective.
To do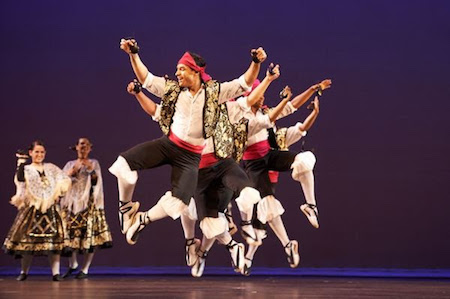 Family Holiday Concert
In response to growing demand, Ensemble Español will expand its acclaimed annual Family Holiday Concert to two performances in December. The Concierto Navideño will take place Dec. 16 and 17. The Ensemble's full company of dancers as well as the Ensemble Español Spanish Dance Youth Company will perform all three styles of Spanish dance: classical, folkloric/regional and traditional and contemporary flamenco. The concerts also will feature guest tenor Luis Galvez.
Mark your calendar!
Student Holiday Art Sale, through Dec. 9, Fine Arts Gallery
"Real Women Have Curves," Dec. 9 at 7:30 p.m. and Dec. 10 at 2 and 7:30 p.m., Stage Center Theatre
Thursday Night Live: Luca, 4 p.m. Dec. 10, Student Lounge
Jazzy Monday: Michael "Boss" Ross, 6:30 p.m. Dec. 12, Carruthers Center
Thursday Night Live: Badwacky, 9 p.m. Dec. 13, Student Lounge
Thursday Night Live: Multi Vitamins, 10 p.m. Dec. 15, Student Lounge
#FollowFriday
#NEIUgrad
We got this hashtag trending in Chicago during Commencement last December. Let's do it again! Before you post it, tweet it or share it—tag it! Tag your Commencement pics and congratulatory messages with #NEIUgrad for a chance to be seen on the big screen at Commencement! And don't forget: If you can't be there, Commencement will be live streamed at neiu.edu.
Do you have a story tip? Let the public relations office know!
Mike Hines, Director of Public Relations, m-hines@neiu.edu, (773) 442-4240