Only a few days of spring break remain before Northeastern Illinois University resumes classes ... not that it was a quiet week around the University. From research partnerships to research papers to community service planning, check out the latest from around the University.
Around the Commons
Student-faculty partnerships
The College of Graduate Studies and Research, together with the Research and Creative Activities Advisory Group, will soon wrap up the Graduate Dean's Research and Creative Activities Assistantships for the 2015-16 academic year and is taking applications for the next academic year. The deadline is April 15, and the awards will be announced April 29. Check out the amazing work from this year's teams!
Cesar Chavez Day of Service
Northeastern will partner with community organizations and schools in the Albany Park neighborhood of Chicago to celebrate Cesar Chavez Day of Service through volunteer work on April 2. Students, staff and community members will work to clean up and beautify local gardens in tribute to the life and work of the American labor leader and civil rights activist. Registration is required by March 31.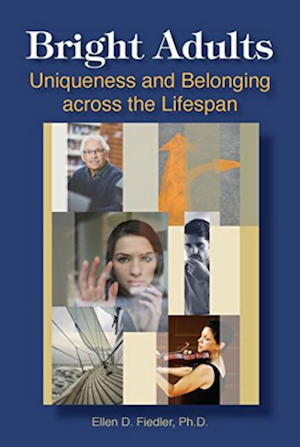 A book about gifted adults
Professor Emeritus Ellen Fiedler has published a new book, "Bright Adults: Uniqueness and Belonging across the Lifespan." The book explores unique challenges faced by bright and gifted adults throughout their life stages, beginning with age 18.
Linguistics in New York
Department of Linguistics faculty members Richard Hallett and Judith Kaplan Weinger and alumna Vanessa (Revaz) Jaroski (M.A. '14 Linguistics) delivered presentations at the International Linguistic Association 61st Annual Conference on March 11-13 in Hempstead, N.Y. Hallett and Jaroski presented "I just don't think fine dining and Mexican go together: Linguistic othering in 'Top Chef.' " Hallett and Kaplan-Weinger presented "Culinary linguistics meets culinary tourism: The case of New Orleans."
Spring food drive
The Child Care Center's Parent Advisory Committee, in partnership with the NEIU Student Pantry, is hosting the Spring-Clean Your Pantry Food Drive through March 28. Donations of non-perishable items and personal hygiene products may be dropped off during normal business hours at the Child Care Center through May 13. Donations also may be dropped off every Monday and Tuesday from 10 a.m. to 3 p.m. at the following locations:
Advising Center (LWH 0027)
Angelina Pedroso Center (B 159)
Learning Support Center (4th floor of the Library)
Project Success/Proyecto Pa'Lante Office (LWH 4029)
Student Disability Services (D 140)
Student Leadership Development Office (E 041B)
And there's more!
In the media
Refugee success story
In a story about Eli's Cheesecake's work with refugees, WBEZ's "Worldview" interviewed Elias Kasongo, a refugee from Congo who earned his Bachelor of Arts in Business and Management from Northeastern in 2011. Kasongo started as a dishwasher in 1994 and now is a purchasing and materials manager with Eli's. "If you meet any refugee and you understand their stories and you get to know them, you will love them," he said.
Also in the media ...
To do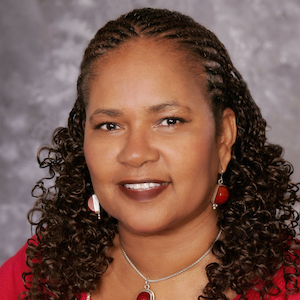 Patricia Reid-Merritt lecture
National best-selling author Patricia Reid-Merritt will lecture and sign her book, "Righteous Self Determination: The Black Social Work Movement in America," on April 1 at the Carruthers Center for Inner City Studies. Reid-Merritt is the Distinguished Professor of Social Work and Africana Studies (Program Coordinator) at the Richard Stockton College in Pomona, N.J.
Educational forum
The Educational Foundations Program will host its sixth annual Student Forum: Cultivating Critical Hope Through Acts of Solidarity with Communities on April 2. The forum will connect aspiring future teachers, counselors and principals with practicing teachers, counselors, schools leaders, community activists, organizations, administrators, scholars and students who are engaged in anti-oppressive, liberatory, humanizing and culturally relevant education.  This forum will emphasize the integration of community and its resources into schools and the education of our youth.
Mark your calendar!
Juried Student Art Exhibition, March 28-April 29, Fine Arts Gallery
Tribute to Angelina Pedroso, 11:30 a.m. March 29, Pedroso Center
The Intersection of Disability and Queer Identity, 1:40 p.m. March 29, Alumni Hall North
Healthy Lifestyle Workshop, 2 p.m. March 29, Carruthers Center
Latino and Latin American Studies Brown Bag, 3:05 p.m. March 29, Pedroso Center
Silent Lunch, Noon March 30, Pedroso Center
Junior Recitals, 3 p.m. and 5 p.m. March 30, Recital Hall
Salary Negotiation Workshop, 6:10 p.m. March 30, El Centro Room 312
"He Named Me Malala" screening, 7:05 p.m. March 30, Alumni Hall South
"He Named Me Malala" screening, 3 p.m. March 31, Golden Eagles
Healthy Lifestyle Workshop, 3 p.m. March 31, Pedroso Center
Jazz Combos Concert, 3:05 p.m. March 31, Recital Hall
Thursday Night Live: Dogs at Large, 10 p.m. March 31, Student Lounge
#FollowFriday
Center for Academic Writing
Follow the Center for Academic Writing (CAW) on Facebook and Twitter to see how much fun writing support can be. Join CAW in celebrating milestone student visits, get information about CAW events and activities, learn about our Writing Intensive Program peer tutors and writing fellows, and maybe do some writing!
Do you have a story tip? Let the public relations office know!
Mike Hines, Director of Public Relations, m-hines@neiu.edu, (773) 442-4240