Where does a Biology degree from Northeastern Illinois University lead you? Well, it could be any number of exciting career paths. Check out just one of those paths taken by recent master's graduate Phu Duong, find out who's speaking on the Main Campus next week and get a sneak peek at the new Fine Arts Gallery exhibition.
Around the Commons
Going big in Biology
Phu Duong's career in Biology is well underway. After successfully defending his master's thesis at Northeastern over the summer, he has begun a Ph.D. program in Cell and Molecular Pathology at the University of Wisconsin-Madison. There, he hopes to become involved in the field of epigenetics, which is the study of changes in gene activity that are not caused by changes in the DNA sequence. Translation: The guy is smart.
And there's more!
Northeastern will be closed on Feb. 12 in recognition of Abraham Lincoln's birthday.
Educational Inquiry and Curriculum Studies Assistant Professor Alison Dover will speak at DePaul University on Feb. 18 as part of a Taking a Critical Look at the edTPA panel.
The Daniel L. Goodwin College of Education has published its Winter 2015-16 newsletter.
Assistant Professor of Political Science William Adler published a new article on Taylor & Francis Online titled "Administrative leader as hero: Yochanan ben Zakkai and the rebuilding of post-Temple Jewish organizational structure."
In the media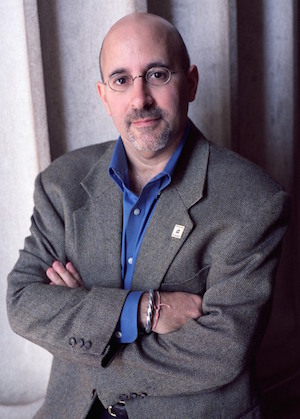 Commencement anticipation
Inside Higher Ed and the Windy City Times reported on Northeastern's announcement that gay and lesbian civil rights leader Evan Wolfson will be the May 2016 Commencement speaker. During the ceremony, Wolfson will be awarded an honorary doctorate degree in recognition of his outstanding achievements.
Also in the media ...
To do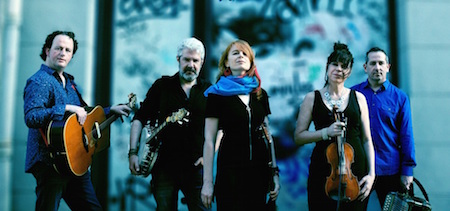 Jewel Box Series
Quintessential Irish-American band Solas will perform on Feb. 19 as part of the Jewel Box Series. Formed in 1996, Solas celebrates 20 years of recording and traveling with "All These Years," a new recording project and tour, which sees Solas reuniting with all members of the band, past and present.
Sarah L. Hoagland Speaker Series
John Carroll University Philosophy Professor Mariana Ortega will speak on "In-Between Selves: World Traveling and Resistance" at the third annual Sarah L. Hoagland Speaker Series on Feb. 15. Ortega's research focuses on Latina and women of color feminism, phenomenology, existentialism, and critical race theory.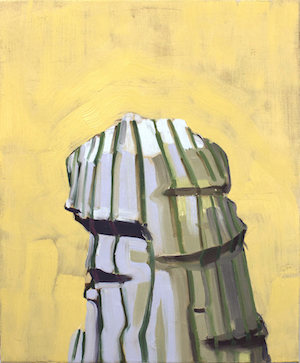 Jason Dunda exhibit
The Fine Arts Gallery will showcase new works from Chicago-based artist and professor Jason Dunda from Feb. 15 through March 18. Dunda's exhibit, "Bystander recalls various incidents with malignant enthusiasm," will feature paintings that speak to the heroic, yet often futile, human attempts to create, control and endure our natural surroundings.
Mark your calendar!
Megaphone: Civil Rights are Human Rights, 11 a.m. Feb. 15, Village Square
"Dear White People" screening, 2 p.m. Feb. 16, Pedroso Center
Silent lunch, noon Feb. 17, Pedroso Center
Webinar: Islamophobia on Campus, 1 p.m. Feb. 17, Fine Arts 202
"My Own Private Idaho" screening ($5/$2), 7:30 p.m. Feb. 17, Auditorium
Thursday Night Live: Fight With Monsters, 10 p.m. Feb. 18, Student Lounge
Black Heritage Awards Gala, 6:30 p.m. Feb. 19, Carruthers Center
#FollowFriday
Department of Biology
You don't have to be a science student to love the Department of Biology. Get the latest on great seminars, speakers and career opportunities on the department's Twitter feed!
Do you have a story tip? Let the public relations office know!
Mike Hines, Director of Public Relations, m-hines@neiu.edu, (773) 442-4240