Northeastern Illinois University has earned another No. 1 ranking from The Wall Street Journal/Times Higher Education, a faculty member published research on a popular social media platform, and a staff member received an appointment from Gov. JB Pritzker! Get all of those stories, plus find out about Northeastern's connections to some of Chicago's Most Powerful Latinos, as selected by Crain's Chicago Business, in this week's edition of Noteworthy at Northeastern.
Around the Commons
Midwest's most diverse
For the fourth year in a row, Northeastern is ranked No. 1 in the category of Environment among all Midwest colleges and universities by The Wall Street Journal/Times Higher Education College Ranking. Nationally, Northeastern is tied for 19th. Environment is calculated using a mix of data on international students, student diversity, student inclusion and staff diversity. Northeastern has ranked in the top 25 nationally each of the past four years of this survey. Additionally, The Chronicle of Higher Education ranked Northeastern second in the nation among four-year public institutions for diversity among managers.
Social media research
Despite its portrayal as a network that "champions free speech," users of the social media platform Gab display more extreme social hierarchy and elitism when compared to Twitter users, according to a new study published in the September edition of the online journal First Monday. The study was conducted by researchers from George Washington University, Northeastern Illinois University and Johns Hopkins University. "Unfortunately, Gab's stated mission of totally free speech creates an environment in which significant hateful and divisive rhetoric flourishes and paradoxically impedes debate," Associate Professor of Political Science William Adler said. "As a platform, it ultimately promotes the kind of hate which culminated in the shooting at a Pittsburgh synagogue in October 2018 shortly after the shooter posted on Gab."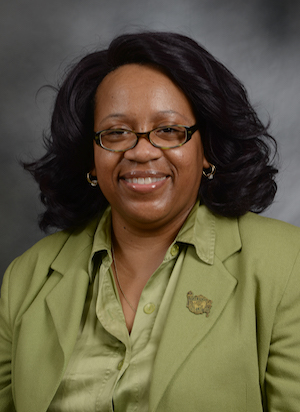 ISAC Appointment
Gov. JB Pritzker has named Maureen Amos, Northeastern's Executive Director of Financial Aid, Scholarship and Student Employment, to the Illinois Student Assistance Commission (ISAC). ISAC's mission is to make higher education more accessible and affordable for Illinois students and has a goal of increasing the number of adults in the state with a postsecondary credential to 60 percent by 2025. 
And there's more!
In the media
Chicago's 25 Most Powerful Latinos
Four individuals with connections to Northeastern appear on the Chicago's Most Powerful Latinos list published by Crain's Chicago Business. Crain's describes them as Latinos "who have helped make Chicago what it is, and who will be instrumental in determining the city's future." The individuals with connections to Northeastern are:
'Academic Goldmine'
The Chicago Crusader published a column by Professor Emeritus and former Director of the Carruthers Center Conrad Worrill about the anniversary of the center's founding. "It is important that we become experts on the trends and developments of the inner city," Worrill wrote. "For those who are interested in pursuing an academic career that deals with the problems and prospects of the inner city from an African Centered perspective, take advantage of this 'Academic Goldmine.'"
Also in the media ...
The Irish Times reported on research about the social network Gab that was co-authored by Associate Professor of Political Science William Adler.
The Northwest Herald reported that Crystal Lake Central High School special education teacher and Northeastern double alumnus Bob Chikos (M.A. '07 Special Education; M.A. '14 Educational Leadership-School Leadership) has been selected to be part of the 2019-20 Illinois Teaching Policy Fellowship.
To do
NEIU Weekend
Northeastern's annual NEIU Weekend celebration is coming on Sept. 13-14. The weekend begins with Fall Fest on Sept. 13 with live music on the University Commons and Parking Lot J from 4-9:45 p.m. The festivities continue on Sept. 14 with the Golden Eagle Picnic from 11 a.m.-3 p.m. on the University Commons. The picnic will include games, music and vendors.
Coming next week!
CCICS 2nd Annual Fun Fair, 11 a.m. Sept. 7, Carruthers Center
Jazzy Monday, 6 p.m. Sept. 9, Carruthers Center
Student Employment On-Campus Job Fair, 11 a.m. Sept. 10, Alumni Hall 
BAIS Prospective Student Meeting, 6 p.m. Sept. 11, SU 215
"Look Out Sister" screening, 7:30 p.m. Sept. 11, Auditorium
SLAM Open Mic Poetry Club Thursday Show, noon Sept. 12, Cafeteria
Daniel L. Goodwin Distinguished Lecture Series, 7:30 p.m. Sept. 12, Auditorium
View all of the University's future events at neiu.edu/events.
#FollowFriday
El Centro and CCICS
Make sure you're up to date on all of Northeastern's news. Follow El Centro and the Carruthers Center on Facebook!
Do you have a story tip? Let the Office of Public Relations know!
Mike Hines, Director of Strategic Communications, m-hines@neiu.edu, (773) 442-4240