Northeastern Illinois University's Daniel L. Goodwin College of Education has named Kamau Rashid as the Founding Director of the new Doctorate in Education (Ed.D.) in Urban Education Program. Beginning Fall 2021, Rashid will work alongside colleagues in the Goodwin College of Education, as well as others across the campus, to design and implement this program.
"I am interested in working at NEIU because of its connections to local communities and its accessibility," Rashid said. "I believe that this program will not only strengthen those ties, but also expand and deepen the ways in which this university supports students in actualizing their dreams and in enhancing their capacity to positively reshape their communities. My hope is that this program will prepare generations of scholar-practitioners to take up the weighty challenge of imagining and bringing into being a better world."
Rashid comes to Northeastern from National Louis University, where he served as an associate professor of Educational Foundations and Inquiry. He brings extensive experience in doctoral education including doctoral program design and revision and doctoral student advising and supervision. 
Rashid earned his master's degree in Inner City Studies (now known as Urban Community Studies) at Northeastern's Jacob H. Carruthers Center for Inner City Studies and is an often sought-after lecturer on African and African American studies. He received both a bachelor's degree in Sociology and his Ph.D. in Educational Policy Studies from the University of Illinois at Urbana-Champaign.
Interim Dean of the Goodwin College of Education Andrea Evans believes Rashid understands the integral part he will play in developing Northeastern's first doctoral program and his wealth of experience will positively serve Northeastern's students.  
"It is clear to me that Dr. Rashid values both the process and outcome of doctoral education," Evans said. "He cares deeply about the learning experiences that are to be embedded within the program, as well as the idea that students and the communities they serve will be better for them having had those particular learning experiences. We are pleased and proud to have Dr. Rashid as part of our college and we look forward to the work ahead."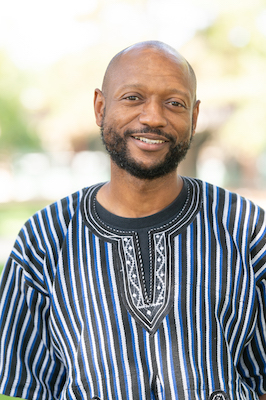 Kamau Rashid