Two Northeastern Illinois University librarians and a library staff member have produced a podcast to highlight the process and products of the University's faculty research.
Assistant Professor and Social Sciences Librarian Edward Remus, Assistant Professor and Digital Scholarship Librarian Alyssa Vincent, and Library Specialist Jonathan Gronli have launched NEIUideas, which is now streaming on NEIU's Digital Commons.
The podcast launches with four installments:
"At NEIU our faculty is constantly engaged in research of remarkable breadth and depth," Remus said. "NEIUideas aims to highlight both the process and the products of that research and to share these highlights with the widest possible audience."
According to Remus, the impetus for the podcast came from Gronli, a member of Northeastern library's circulation staff. Gronli studied under Troy Swanson of Moraine Valley Community College, whose library hosts "Voices from the Valley," a vodcast (video podcast) and podcast that can be streamed on various channels, including YouTube and iTunes. Their podcast typically features conversations with visiting speakers and local experts, as well as students, faculty and staff about a specific topic.
"When Jonathan suggested that we launch a podcast, we met with him to generate a vision for a new NEIU Libraries podcast in light of these various potential directions," Remus said. "We asked ourselves what would make this podcast a distinctively library podcast, and we settled on research—on the process and products of research—as a core focus of our work at the library. We then thought of the many ongoing conversations and collaborations that are happening between our NEIU faculty librarians and our NEIU faculty who teach in subject disciplines. We realized that we can use this podcast to turn research-focused conversations between library faculty and subject faculty outward and to objectify these conversations for the benefit of our listeners."
Remus and Vincent hope that the podcast can benefit the University community by providing an outlet for researchers to share their discoveries with a larger audience. Additionally, they hope the podcast can provide students and general listeners insight into how research is conducted and, possibly, help listeners think about what they are studying or might study in the future with more insight.
"We're hoping that it shines a light on the incredible research and creative activities that are happening on this campus across all departments," Vincent said. "We don't always get the opportunity to hear about what individual faculty members are working on, so we're excited to give our faculty another platform to share what's interesting them at this moment. Also, we're hoping that the podcast engages our students' interest in learning more about what their professors are focusing on outside of the classroom."
Remus and Vincent also point to the fact that new media literacy is highly valued by Northeastern's Dean of Libraries, Steven Harris. Northeastern has two sound-insulated recording studios on the third floor of the Ronald Williams Library, one dedicated to students and the other dedicated to faculty, that are available year-round for up reservations of up to two hours. Since Remus and Vincent learned the skills necessary to create this podcast, they are eager to share these skills with members of the university community who might be interested in creating their own audio recordings.
"While we love our Library blog, we thought that joining other academic libraries in the podcasting space would be a worthwhile experiment," Vincent said. "We're excited to produce more episodes and share not only faculty and student research with more people, but also share the skills we've learned about creating a podcast so faculty, staff and students can see new media as another research tool."
Remus, Vincent and Gronli plan to produce a new episode of the podcast each month on an ongoing basis.
"We're planning on reaching out to faculty across the University to highlight as many unique research interests as possible," Remus said. "We're aiming to host a balance of faculty across NEIU's academic departments and to eventually represent the research of instructors, tenure-track faculty, and tenured faculty." 
A future expansion of NEIUideas is in the works to include faculty-student research collaborators as well as to air the podcast over more channels and platforms. Remus and Vincent are currently seeking more faculty members to be interviewed for future episodes. Faculty members who are interested are invited to contact Remus at e-remus@neiu.edu.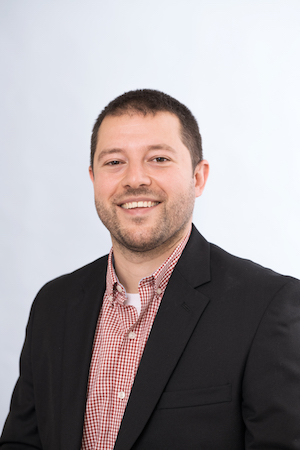 Edward Remus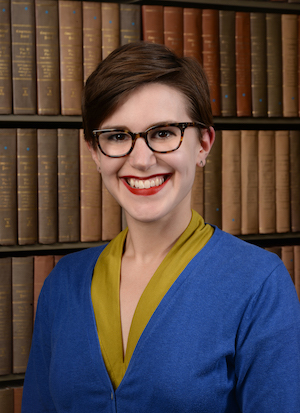 Alyssa Vincent