The Illinois Association for Gifted Children (IAGC) has named Northeastern Illinois University Counselor and Special Education Professor Michele Kane the 2017 winner of its Bonnie Park Leadership Legacy Award. Kane will receive the award at the association's annual convention, which will take place Feb. 2-4 in Naperville, Ill.
The IAGC awards the Bonnie Park Leadership Legacy Award to an individual who works as an advocate for gifted students, is actively involved in the field of gifted education and shows evidence of making a significant contribution to the field or having a measurable impact on gifted students.
"I am very humbled by and proud of my work advocating on behalf of gifted children in Illinois, and the Bonnie Park Leadership Legacy Award has deep meaning for me as it represents over 35 years of being active in the field of gifted education," Kane said.
Kane was appointed to the Illinois State Board of Education Gifted Advisory Council in 2016, providing an avenue for her to provide feedback from the perspective of a university educator in gifted education.
"As the only program in Illinois to offer the gifted endorsement, Northeastern Illinois University is a leader in gifted education as well," she said.
Daniel L. Goodwin College of Education Dean Sandra Beyda-Lorie praised Kane for her "devotion to being an inspirational, transformative and positive force" in the gifted and talented education community.
"Dr. Kane's heartfelt dedication to improving the social and emotional lives of gifted students, to supporting the parents and families of these individuals and to developing exemplary gifted education professionals has made her very deserving of this award," Beyda-Lorie said.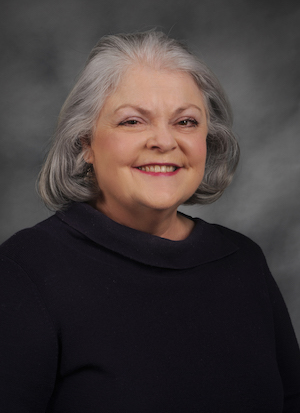 Michele Kane