Best-selling author, producer and broadcaster John St. Augustine and legendary broadcaster Bill Kurtis will deliver the keynote address during the Green Business Conference at Northeastern Illinois University on April 4. St. Augustine and Kurtis are partners on "Earth Matters," a series of one-minute vignettes on environmental issues that airs on WCPT-AM/FM in Chicago.
The conference, which is in its second year, exposes the University community to green and sustainable businesses in the Chicago area. Invited speakers, businesses and career panelists share firsthand accounts of the opportunities and hurdles in becoming a greener and more sustainable society.
The keynote by St. Augustine and Kurtis will focus on issues related to the ripple effect of climate change on water, land and species. It will serve as the latest installment of the NEIU Alumni: All Access series, which demonstrates the lifelong value of a Northeastern degree from the perspective of some of the University's most successful and inspirational alumni.
St. Augustine (B.A. '92 University Without Walls) is the author of "Every Moment Matters" and "Living An Uncommon Life." He is also an award-winning producer and broadcaster whose credits include "The Dr. Oz Show" and SiriusXM satellite radio's "Oprah and Friends."
"Outside of my kids, the environment is the topic that is most important to me because it's something we all have in common," said St. Augustine, who as a student organized a public recycling event in the Auditorium that was attended by about 200 people. "It doesn't matter how you vote—we're all connected to the environment."
St. Augustine's journey through Northeastern was unusual, to say the least. A high school football star, he was injured in his final game. Northeastern was the only University that honored its scholarship offer, so he joined the Golden Eagles. St. Augustine then suffered another setback when electrical burns to his hands forced him to drop out of school. After a four-year stint in the Coast Guard, St. Augustine returned to Northeastern to finish earning his degree—with a concentration on the environment and recycling.
"Attending Northeastern was a great experience," St. Augustine said. "The opportunity to give back in the capacity that I am now is almost surreal."
St. Augustine said he is eager to share his journey with the Northeastern community. The overarching message: Don't be afraid to take risks.
"If you always do what you've always done, you'll always get what you've always got," he said.
While Kurtis is not an alumnus, he is a familiar guest at Northeastern Illinois University. Kurtis gave the University's 1979 Commencement address, then returned in 2014 to deliver a lecture titled "Death By Food: How the American Diet is Making Us Sick" during Alumni Reunion. Kurtis founded Tallgrass Beef Company in 2002 to champion the environment and the health benefits of grass-fed cattle ranching.
The Green Business Conference runs from 10:30 a.m.-8:50 p.m. on April 4 in Alumni Hall. Other speakers and events include:
Valerie Kehoe and Brigit Holt (Geography and Environmental Studies master's student), Conservation @ Home Cook County
Jim Babcock and Carolyn McCormick (B.A. Communication, Media and Theatre), Green Community Connections
Mark Pikus, VP, Inland Green Capital
Carly Schulman and Cian O'Mahoney (Geography and Environmental Studies student), Next Bites
Lisa Albrecht, Renewable Energy Specialist, Solar Service Inc.
Matthew Kauth (B.A. '13 Geography), Patrick Engineering
Career panel (Brandon Leavitt, President and Founder, Solar Service, Inc.; Erik Carlberg (B.A. '16 Business Administration), Solar Service, Inc.; Matthew Kauth (B.A. '13 Geography), Patrick Engineering; Dr. Anthony Bilotti (B.A. '80 Geography and Environmental Studies), Director, Kowalenko Consulting Group, Inc.)
The conference is free and open to the public. Online registration for the keynote address is encouraged. Parking permits are required to park on campus.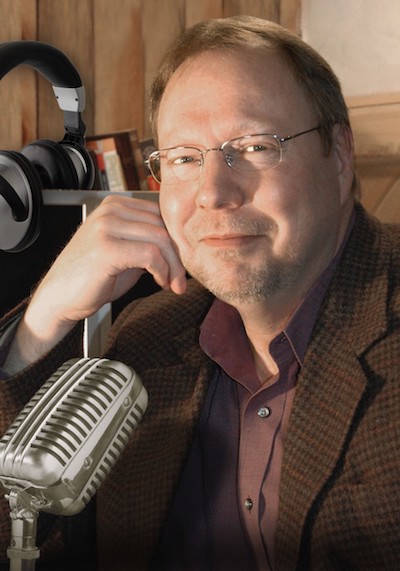 John St. Augustine
Bill Kurtis