Hispanic Heritage Month kicks off Monday, Sept. 15, at Northeastern Illinois University and runs through Oct. 17. With more than 20 events to choose from, it would be difficult to attend them all. (Not that you shouldn't--they're all free!)
With that in mind, Maria Genao-Homs, director of Northeastern's Latino/a Resource Center, shares her Top 5 events not to miss. Here are Genao-Homs' choices: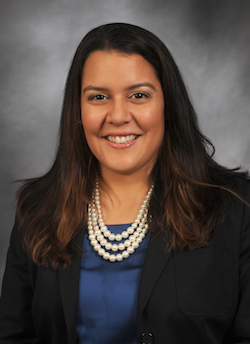 Kickoff Celebration
Monday, Sept. 15, noon-1:30 p.m., University Commons
Several administrators and myself will welcome the Northeastern community to Hispanic Heritage Month 2014. A DJ will play a variety of music from Latin America. We will also offer tastings of several juices and coffees from Latin America. 
Community Day
Saturday, Sept. 20, 10 a.m.-2 p.m., Recreation Complex
Music, a resource fair, a carnival and great cuisine make up this day, but the centerpiece is a soccer tournament with faculty, staff and students. Space is limited for the soccer tournament. Here is a link to the sign-up sheet.
Sones de Mexico
Tuesday, Sept. 23, 12:45 p.m.-2 p.m., Auditorium
Come enjoy the beautiful sounds, a Mexican musical tradition brought to you by this Chicago-based folk music group.
Presidential Lecture Series: Dr. Carlos Alberto Torres
Tuesday, Oct. 14, 7 p.m., Recital Hall
Dr. Torres is the associate dean for Global Programs and distinguished professor of Social Sciences and Comparative Education at UCLA. He also is founding director of the Paulo Freire Institute in São Paulo, Brazil; Buenos Aires, Argentina; and at UCLA. Torres will lecture on the importance of social justice education and the contributions from Paulo Freire to this topic.
Noche de Familia
Wednesday, Oct. 15, 6-8:30 p.m., Alumni Hall
Join us as we celebrate the beauty of the Latino culture at Northeastern.