Writer, producer and film director Carlos Jiménez Flores will return to Northeastern Illinois University on Dec. 1 to deliver a lecture and screen his newest film, "Mi Princesa," which was released earlier this year.
The event, which is free and open to the public, is scheduled to start at 6 p.m. with a lecture and question-and answer session. The screening of "Mi Princesa," about a man who travels to Puerto Rico to discover his roots, will begin at 7:30 p.m. The event will take place in Alumni Hall on the Main Campus, 3701 W. Bryn Mawr Ave. Parking will be available by permit.
Flores' talk and screening is the second event in the University's NEIU Alumni: All Access series designed to demonstrate the lifelong value of a Northeastern Illinois University degree from the perspective of some of the University's most successful and inspirational alumni.
Flores has been profiled by the Chicago Reader, Michigan Avenue magazine and ABC7's "Ñ-Beat." A former high school and college dropout, Flores earned his bachelor's degree from Northeastern in Human Resource Development in 2006 after transferring from Wilbur Wright College.
Flores is the first Puerto Rican director to have two films theatrically released in the same year. In addition to "Mi Princesa," Flores released "Motel 666" in November 2015. Both movies were released by Caribbean Cinemas in Puerto Rico. Flores wrote, directed and produced both films through his production company, Kachi Films.
A product of poverty, public housing and the inner city, Flores views his experiences as vital to his creativity, passion and work ethic. He has created nine feature films: "Fast Lane," "Lean Like a Cholo," "Scalene," "Pendejo," "What Was I Thinking," "Mi Princesa," "Motel 666," "Deceived" and "Dōw." Flores is in pre-production for three more: "Love Boricua Style," "Stronger" and "Birth of Evil."
Flores, who splits his time between Chicago and Puerto Rico, is a published poet and has released five books through his publishing company, Caney Publishing. He also has published a book of photography and currently is working on his first novel.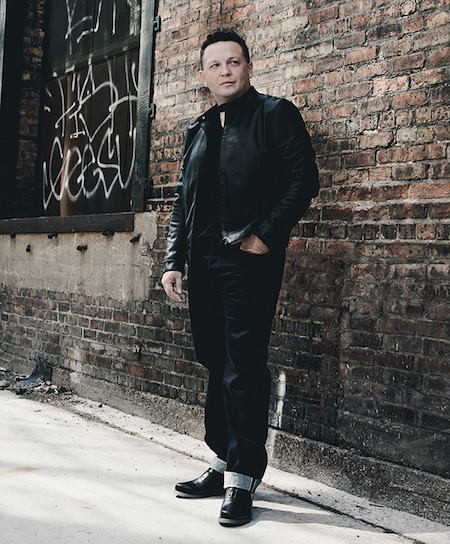 Carlos Jiménez Flores
(photo by Billy Rood)