When University of California-Berkeley student Daniel Westcott started his Ph.D. program in Plant and Molecular Biology last year, he was encouraged to apply for a prestigious National Science Foundation Graduate Research Fellowship.
With the support of his mentor, he wrote a proposal that highlighted his understanding of the plant immune system and its role in agricultural diseases.
"I also highlighted my educational expertise because I continue to feel passionate about the broad dissemination of scientific knowledge as an agent of positive social change," said Westcott, who graduated in 2014 with a Bachelor of Science degree in Biology and a Secondary Education Biology certificate from Northeastern Illinois University.
Westcott knew the application process was highly competitive, but when a department-wide email was sent out last month to congratulate the newly minted NSF fellows, his name was on the list.
"I was ecstatic," said Westcott, who grew up in Oak Ridge, Tenn. "This fellowship offers me flexibility in my education that I would not otherwise have, and I am honored to have been awarded."
Westcott joins three other Northeastern Biology alums who have become NSF fellows in the past three years. The purpose of the NSF Graduate Research Fellowship Program (GRFP) is to help ensure the vitality and diversity of the scientific and engineering workforce of the United States. The program recognizes and supports outstanding graduate students who are pursuing research-based master's and doctoral degrees in science and engineering.
Christopher Craddock (B.A. '12 Interdisciplinary Studies and Biology) also received his fellowship last month. The GRFP provides three years of financial support, and that will help toward Craddock's Ph.D. program in Cell and Molecular Biology at the University of Chicago.
Craddock, who is an Air Force veteran, said he's a late bloomer in the field of biology, but has always been interested in problem solving and figuring out how things work.
"This is an interest I explored in my previous work as an avionics and electronics technician while I was in the Air Force, and is something I hope to continue through graduate school and later as a postdoctoral researcher," he said.
Angela Varela and Anna Baker are currently grad students in Ph.D. programs at the University of Wisconsin-Madison. Both earned a B.S. in Biology from Northeastern in 2011, and each was awarded an NSF fellowship in 2013. At Wisconsin, Baker is enrolled in the Microbiology Doctoral Training Program (MDTP), while Varela is in the Biophysics program.
Baker, a former business owner for six years, said she plans to someday work as a research and development scientist in the biotechnology industry.
"I'm very excited about working in a team atmosphere to develop molecular biology tools that researchers around the world can use to understand everything from disease to the basic science of how life works," she said.
Varela said biology has been her favorite subject throughout her academic career. In addition to her NSF fellowship, Varela also was awarded a Science and Medicine Graduate Research Fellowship from Wisconsin that has covered her first year of grad school and will also cover her fifth year.
"I was so grateful and honored to be chosen for an NSF fellowship because the pool of applicants is so large compared with those who receive an acceptance letter," she said. "I honestly did not even think I would get picked. I am very grateful for both fellowships because they allow me to focus completely on my research while in graduate school."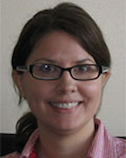 Anna Baker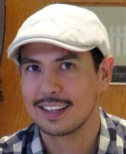 Christopher Craddock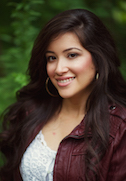 Angela Varela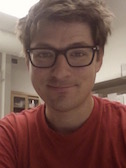 Daniel Westcott