Northeastern Illinois University will host a lecture by world-renowned author and scholar Ser Seshsh Ab Heter-Clifford M. Boxley on Sept. 14.
The lecture, titled "America's domestic 'slave trade' at Natchez, Miss., Forks of the Roads," will take place at 12:30 p.m. in the Auditorium. The event will be followed by a reception outside the Auditorium from 2-5 p.m.
Boxley is curator of the Forks of the Roads Enslavement Markets, a nationally acclaimed traveling exhibition currently on display on the second floor of the Student Union building through Sept. 15.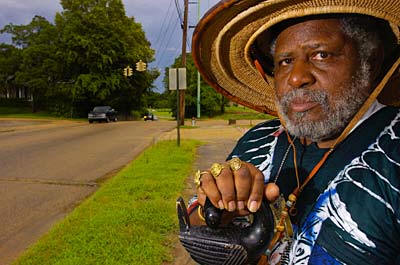 Ser Seshsh Ab Heter-Clifford M. Boxley