Northeastern Illinois University will launch the first fundraising campaign in the institution's history with tonight's kickoff celebration, and you're invited! Transforming Lives: The Campaign for Northeastern Illinois University seeks to raise $10 million by the end of 2018 to support scholarship, research and campus life for students, faculty and staff.
Read all about the campaign and tonight's kickoff event and much more in this week's edition of Noteworthy at Northeastern.
Around the Commons
Transforming Lives kickoff
The video you see above is merely a teaser for tonight's festivities. Come to Alumni Hall at 6 p.m. to celebrate the launch of this historic campaign with food, drinks and dancing. The event is free and open to the public, and parking will be complimentary on the Main Campus from 4 to 9:30 p.m.
ASIAN AMERICAN AWARDS
Five members of the Northeastern community will be honored during the Asian American Awards Celebration on April 13 in Alumni Hall. The honorees will be:
Su Y. Oh (Student Excellence Award)
Ernie Kimlin (Staff Excellence Award)
Amina Chaudhri (Faculty Excellence Award)
Qiumei (Jane) Xu (Faculty Excellence Award)
Zahra Hosseinian (Alumni Excellence Award)
The celebration is free and open to all Northeastern students, faculty, staff, alumni, families and friends. It will feature a keynote speech from Ngoan Le, chief of the Illinois Bureau of Refugee and Immigrant Services, musical performances and dinner provided by Reza's Restaurant. Find more information and RSVP online.
Hip Hop Scholar College Summit
The Carruthers Center for Inner City Studies hosted the Hip Hop Scholar College Summit on March 15. The M.U.R.A.L. (Magnifying Urban Realities and Affecting Lives) event provided high school students with essential tools and information that will equip them to prepare for and complete college applications, scholarships and more. Workshops focused on financial aid, vision boarding and civic engagement, among other topics. Check out the video and photos from the event.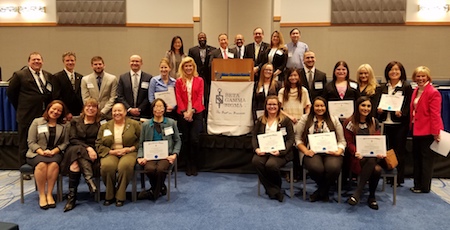 Beta Gamma Sigma
About 20 students participated in the College of Business and Management's inaugural induction ceremony on March 31 for Northeastern's new chapter of Beta Gamma Sigma, the business honors society for universities with the prestigious AACSB accreditation. Only 5 percent of the world's business colleges are accredited by AACSB, and of those colleges, the top 10 percent of undergraduate students and top 20 percent of graduate students are invited to join Beta Gamma Sigma. Special guests William Pollakov (B.A. '70 Elementary Education: Physical Education), J. Todd Phillips (COBM Advisory Council Chair) and Carrie Horton (B.S. '14 Accounting) also were inducted.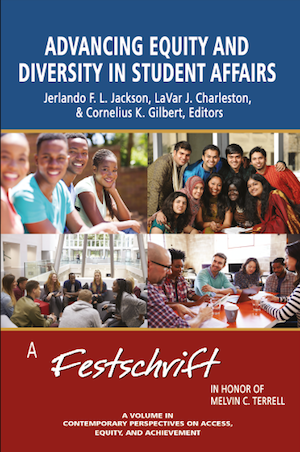 'Advancing Equity and Diversity'
Information Age Publishing (IAP) has released a new book about Northeastern Vice President Emeritus of Student Affairs Melvin C. Terrell titled "Advancing Equity and Diversity in Student Affairs: A Festschrift in Honor of Melvin C. Terrell." The book explores how student affairs has grown as a field of practice in response to the growth of student diversity on college campuses, and also reflects on Terrell's career in higher education. The book is a volume in IAP's book series "Contemporary Perspectives on Access, Equity, and Achievement."
History of European economics
Economics Professor Emeritus Ed Stuart and eight students recently returned from a study tour to Germany and Croatia that focused on European economic history. The group (pictured above in the old town center of Zadar on the Adriatic Sea) visited the Deutsches Museum in Munich and newly privatized wineries in Croatia, among other sites. The students on the trip were Claudia Cruz, Hannah Valdiviejas, Victoria Banak, Zoe Goldman, Luis Lassalle, Steven Derengowski, Patricia Burchfield and Tiffany Ogoniewski.
Pilot partnership presentation
Associate Professor of English Marcia Buell and Career Development Center Director Elaine Blair presented a roundtable discussion of a pilot partnership between the Career Development Center and English 101 classes during the Crossings Conference Exploring Shared Work in Writing on April 1 and 2 at the University of Nevada in Reno. The roundtable discussion illustrated how career center resources can be incorporated into first-year writing courses, enabling students to gain exposure to career readiness while fulfilling the goals of the writing course. One of the conference keynote speakers was alumna Dawn Janke (B.A. '97 Secondary Education-English Education).
Social Work Advocacy Day
About 130 students participated in a Social Work Advocacy Day in Springfield on Tuesday that was organized by Northeastern's Alliance for Student Social Workers (ASSW). Students met with elected officials and advocated for school funding, support for the homeless and more. The ASSW officers are Lizzette Rivera, Holly Houghton, Gabriel Garcia, Martha Armenta and Guani Quezada.
And there's more!
Northeastern will be closed on April 11, April 12 and May 1 due to the state budget crisis.
Linguistics Instructor Jill Hallett gave a presentation titled "How do we 'move forward'? Metaphor in news stories about public education" on March 30 at the Narrative and Metaphor in Education Conference in Amsterdam, Netherlands.
Assistant Professor of Linguistics Lewis Gebhardt gave a presentation titled "Crow is an 85% DP language (and a question about verbal morphology)" on March 31 as part of the University of Illinois Talks in Linguistics series.
In the media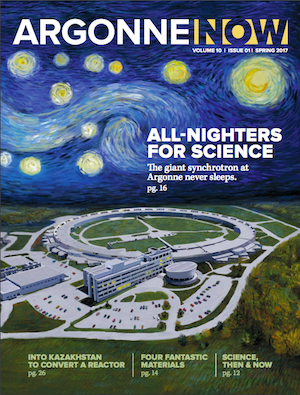 Up all night
We already know Bernard J. Brommel Research Professor of Biology Emina Stojkovic is performing amazing research. Now she and her students are quoted in laboratory science magazine Argonne Now's cover story about the late-night work taking place at Argonne National Laboratory's Advanced Photon Source. Stojkovic and her students are using the APS to study a bacterium called Stigmatella aurantiaca. "I'll continue using the APS for the rest of my career. It's essential to my work," Stojkovic told the magazine. "It's a wonderful resource that means so much to me and my students. And the staff here is amazing."
Also in the media ...
PopMatters published an article by English Coordinator Ryan Poll about the cinema of Bhutan and the politics of happiness.
To do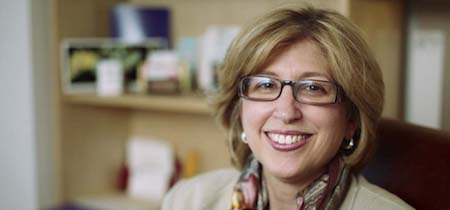 Brommel-Hahs Lecture
Dr. Teresa K. Woodruff, an internationally recognized expert in ovarian biology who coined the term "oncofertility" to describe the merging of oncology and fertility, will deliver the inaugural Brommel-Hahs Lecture in the Recital Hall at 3 p.m. on April 13. The free presentation is titled "The 3 Breakthroughs That Will Change Our Lives in the Next 10 Years."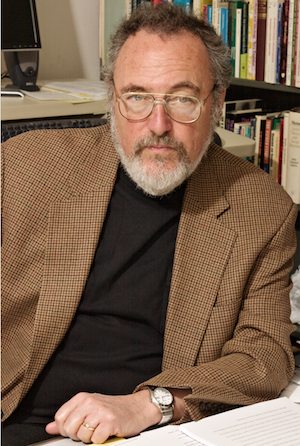 Dr. Jean B. Carlson Memorial Lectureship
The Daniel L. Goodwin College of Education will host professor and author Michael W. Apple for the fifth annual Dr. Jean B. Carlson Memorial Lectureship on April 25. Apple is the John Bascom Professor of Curriculum and Instruction and Educational Policy Studies at the University of Wisconsin-Madison. A former elementary and secondary school teacher and past president of a teachers union, he has worked with educational systems, governments, universities and unions around the world to democratize educational research, policy and practice.
Expungement, Veterans and Second Chance Resource Fair
El Centro will host an Expungement, Veterans and Second Chance Resource Fair from 10 a.m.-2 p.m. on April 8. Circuit Court Clerk Dorothy Brown, the Illinois State Prison Review Board and Cabrini Green Legal Aid will attend, and a multitude of vendors will offer services covering veterans, expungement, sealings, re-entry, job training, community resources and more. The event, which is free and open to the public, is organized by 8th District Cook County Commissioner Luis Arroyo Jr.
Mark your calendar!
Annual Juried Student Art Exhibition, through April 28, Fine Arts Gallery
Graduate Piano Recital, 4:30 p.m. April 7, Recital Hall
Poet Yosimar Reyes, 5-8 p.m. April 7, Pedroso Center
Thursday Night Live: Before Fire Butterfly, 4 p.m. April 9, Student Lounge
Faculty Publications and Creative Works Recognition, 3 p.m. April 10, Alumni Hall
Brass Studios Showcase, 3:05 p.m. April 11, Recital Hall
Senior Guitar Recital, 2 p.m. April 12, Recital Hall
NEIU Jazz Lab and the Varsity Big Band, 7:30 p.m. April 12, Auditorium
NEIU Guitar Ensemble, 7:30 p.m. April 13, Auditorium
Thursday Night Live: Reign, 10 p.m. April 13, Student Lounge
25th Annual Student Research and Creative Activities Symposium, April 14, various locations
Student Recitals 2, 4 and 6 p.m. April 14, Recital Hall
#FollowFriday
#NEIUgiving
Northeastern has launched its first fundraising campaign! Be sure to use the #NEIUgiving hashtag to support the effort to raise money for the scholarships and programs you love.
Do you have a story tip? Let the public relations office know!
Mike Hines, Director of Public Relations, m-hines@neiu.edu, (773) 442-4240