Did you know that two Northeastern Illinois University graduates run the largest soundstage operation outside of Hollywood?
Read all about the Pissios brothers, watch the new Ask the President video and find out which faculty member's book earned national media attention in this week's edition of Noteworthy at Northeastern.
Around the Commons
Lights, camera, scholarships
Six years after Cinespace Chicago Film Studios was founded in an abandoned steel plant on the Southwest Side of Chicago, the company has become the largest soundstage operation outside of Hollywood. The studios have served as the home base for dozens of films and TV shows, generated an estimated $3 billion in film-related spending and been responsible for the creation of more than 7,500 jobs in the Chicago area. Read more about how Northeastern alumni Alex Pissios (B.A. '94 English) and Nick Pissios (B.S. '02 Management) have presided over the meteoric rise of the company.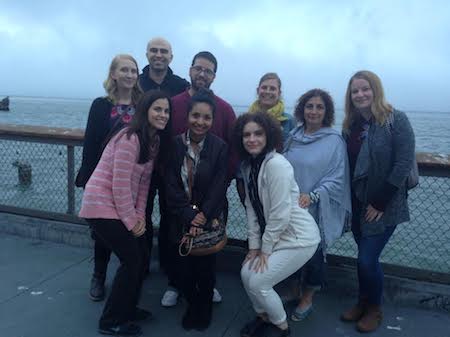 47th Annual Meeting of the Jean Piaget Society
Department of Psychology Chair Saba Ayman-Nolley joined eight students and alumni at the 47th Annual Meeting of the Jean Piaget Society on June 8-10 in San Francisco. Northeastern students and alumni accounted for one oral presentation and three poster presentations on research they had conducted with Ayman-Nolley and Psychology Professor Breckie Church.
Ask the President
In the second installment of this video series, Interim President Richard Helldobler answers questions about Northeastern's participation in energy-saving programs, what he does to relax and more. Stay tuned for the next installment!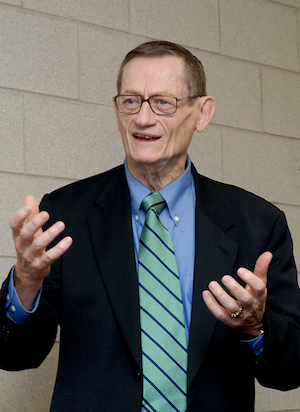 A chapter by Bernard Brommel
Communication, Media and Theatre Professor Emeritus Bernard Brommel has published a chapter in the book "Organizational Autoethnographies: Power and Identity in Our Working Lives." The chapter details his experiences and challenges with dialysis. Brommel is Northeastern's first million-dollar donor and the first donor to name a building through a philanthropic gift. He has created 27 named scholarships and awards through the NEIU Foundation.
And there's more!
Northeastern will be closed on July 4 in observance of Independence Day.
Teaching English to Speakers of Other Languages Professor Emerita Theodora Bofman has been honored with Literacy Works' 2017 Betsy Rubin Adult Educator Award.
The Office of Financial Aid has published its summer newsletter.
In the media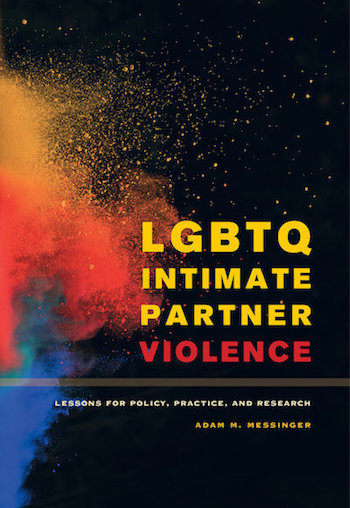 Featured by Vice
Assistant Professor of Justice Studies and Women's and Gender Studies Adam Messinger continues to draw national media attention for his first book, "LGBTQ Intimate Partner Violence: Lessons for Policy, Practice, and Research." The latest story about Messinger's research comes from Vice. "There has for a long time been trans support networks, but very little in the way of formal services offering support and advocacy to trans victims of violence and abuse," Messinger told Vice. "We became conscious of this a few years ago."
Also in the media ...
The Chicago Reader named Northeastern the best college degree for the money, according to a reader poll for its Best of Chicago 2017 edition.
The Chicago Tribune gave a positive review to Ensemble Español's "Raíces."
To do
NEIU Weekend
Registration is now open for NEIU Weekend, scheduled for Sept. 15-16! Alumni, students, parents, faculty, staff and friends are all welcome as Northeastern kicks off the celebration of its 150th anniversary with live music, campus tours, a family picnic and of course the Golden Gala Alumni Awards.
Forks of the Roads workshop
Northeastern will host a workshop in connection with the Forks of the Roads exhibit titled Poverty, Inequality, History: Racial Polarization in Higher Education and Its Impact on African American Academic Achievement at 12:30 p.m. on July 5 in FA 107.
Mark your calendar!
#FollowFriday
The Nest
Spaces remain available in The Nest for the 2017-18 academic year. Whether you're living in the residence hall or not, be sure to follow along with announcements, events and lots of photos on Facebook, Instagram and Twitter!
Do you have a story tip? Let the public relations office know!
Mike Hines, Director of Public Relations, m-hines@neiu.edu, (773) 442-4240