With the fall semester quickly approaching, Northeastern Illinois University received some great news this week about supporting its students. Read about the newly awarded federal grants for TRIO Student Support Services, Rep. Luis Gutierrez's visit to campus and the University's appearances in the media.
Around the Commons
Three TRIO Student Support Services grants
The U.S. Department of Education has awarded Northeastern three TRIO Student Support Services grants. The grants were awarded for all three Northeastern programs: Regular, Disability Access and Teacher Prep. They will be distributed annually through 2020 in $220,000 increments over five years, totaling $3.3 million. Northeastern is the only Illinois institution to be awarded more than two grants.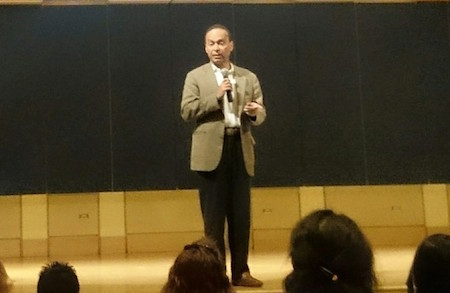 Return of Luis Gutierrez
Northeastern alumnus and U.S. Rep. Luis Gutierrez attended a Deferred Action for Parental Accountability (DAPA) information session at Northeastern on July 11. Gutierrez provided an overview of DAPA and updates on the pending court case and noted the advancement of Latino students at Northeastern. "When I went to Northeastern, there were only 100 Latinos, and half of them were gone by the end of the year," he said. "Now, they stay and they graduate. It's not about growing numbers. You have to have growing influence and power."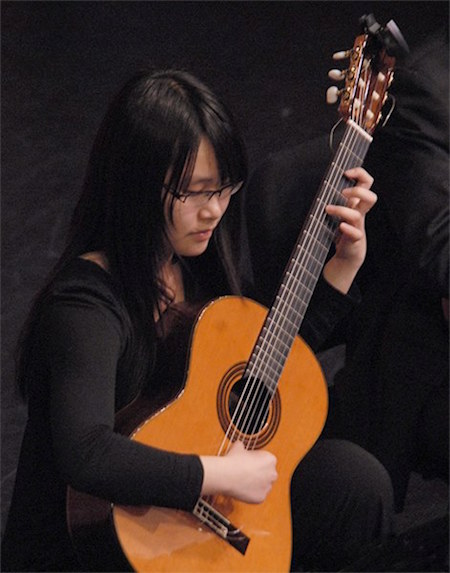 Guitar competitor
Xiaoxuan Wu, a senior majoring in Music Performance and Accounting, is a semifinalist in the Wilson Center Guitar Competition & Festival in Brookfield, Wis., on Aug. 13. Wu will compete against 16 other guitarists from around the country in the classical division.
And there's more!
Northeastern will host its second One Stop Enrollment Express on the Main Campus on July 21. Departments from across the University will come together to help students prepare for the fall 2015 semester.
The College of Business and Management will host a graduate programs open house on July 28 for current students, prospective students and alumni.
In the media
Remembering an arts leader
Carruthers Center Director Conrad Worrill was quoted in Mary Mitchell's Sun-Times column about Abena Joan Brown, a leader in Chicago's black arts community who died on July 12. "If it hadn't been for Abena Joan Brown, I would have never gone to graduate school in 1969," Worrill said. "She used her prestige of being one of a few black graduates of the [School of Social Service Administration] at the University of Chicago to challenge the university [on diversity], and fought to open up the doors."
Training teachers of color
WBEZ talked with College of Education Dean Maureen Gillette about the percentage of teachers of color compared with the student population. Gillette raised the issue of the Test of Academic Proficiency requirements. "There is not a member of my faculty who doesn't want good teachers," she said. "But the question is, does any of this make a difference in getting to excellent teachers?"
Also in the media ...
DNAinfo Chicago quoted Secondary Education student Jennifer Velasquez in a story about Chicago Public School budget cuts in the Logan Square neighborhood.
The Sun-Times quoted Robert Starks, a professor emeritus at the Jacob H. Carruthers Center for Inner City Studies, in a story about Chicago's deadly 1995 heat wave.
Fox 32 covered a Military Sports Camp for wounded and disabled veterans that took place at Northeastern.
To do
Tee it up for charity
The NEIU Foundation will host the 43rd Annual Chuck Kane Golf Event at Chevy Chase Country Club in Wheeling on Monday, Aug. 17. Take a look back at the impressive numbers the NEIU Foundation's top fundraiser has accumulated over the years!
Mark your calendar!
#FollowFriday
Down to Earth
When they're not teaching us about Chicago geology, urban geologic issues, and earth science in general, the NEIU Earth Science Facebook page is sharing student success stories and connecting alumni with career opportunities. Follow them for all of that and more about this big rock we call home.
Do you have a story tip? Let the public relations office know!
Mike Hines, director of public relations, m-hines@neiu.edu, (773) 442-4240