Northeastern Illinois University will launch its first major TV ad campaign in at least eight years on Super Bowl Sunday. Watch the new regional television advertisements, read about the latest regional recognition for the University and get ready for next week's high-profile visit from Pulitzer Prize-winning journalists Bob Woodward and Carl Bernstein. It's all in this week's edition of Noteworthy at Northeastern.
Around the Commons
150 Strong
Northeastern will launch a new 150 Strong TV ad campaign in English and Spanish this weekend before and after the Super Bowl. The ads, which also will air during the Winter Olympics, are expected to be seen by more than 4.2 million people in the Chicago area during the course of the campaign. Check out a behind-the-scenes video and photos to see how this campaign came together.
No. 4 in the Midwest
Last year, LendEDU released a report showing that Northeastern students graduate with the 15th-lowest student loan debt nationally among public four-year colleges and universities and the lowest debt among all Illinois institutions. With a new report that breaks down the data by region, Northeastern has been ranked as the fourth-best college or university in the Midwest for low student loan debt.
Alpha Chi induction
Almost 40 students participated in the Alpha Chi National College Honor Society induction ceremony on Jan. 18. Only the top 10 percent of juniors, seniors and graduate students in all academic fields are eligible to join the prestigious honor society. Alpha Chi, which is active at more than 300 colleges and universities nationally, is recognized for its commitment to student research and creativity. View photos from the induction ceremony.
And there's more!
In the media
Dreamer Scholar of the Day
TheDream.US, an organization that provides college scholarships to highly motivated Dreamers, named Northeastern's Noemi Luna its Dreamer Scholar of the Day on Jan. 30. "My goal is to continue to help my community and students," Luna said. "I aspire to become a psychologist or engineer and help people solve problems that seem hopeless, but in reality, just need some extra attention, hope and hard work." Northeastern entered into a partnership with TheDream.US in 2015.
To do
Woodward and Bernstein
Journalism icons and authors Bob Woodward and Carl Bernstein will participate in a conversation about current events during the third installment of the Daniel L. Goodwin Distinguished Lecture Series on Feb. 8. College of Arts and Sciences Interim Dean Katrina Bell-Jordan will moderate. In the early 1970s, Woodward and Bernstein broke the Watergate story for The Washington Post, leading to the resignation of President Richard Nixon. The story set the standard for modern investigative reporting, for which they and The Post were awarded the Pulitzer Prize.
Black History Month
The Angelina Pedroso Center for Diversity and Intercultural Affairs has announced its calendar of events for Black History Month, which kicked off with an opening program on Feb. 1. The rest of the month will include lectures, awards, movie screenings, a dance and more.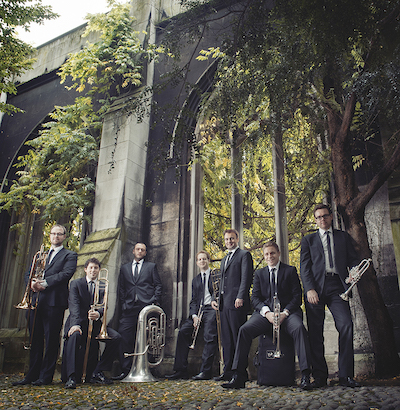 Jewel Box Series and Brass Festival
Septura Brass Septet will perform Feb. 9 as part of the Jewel Box Series and the 2018 Chicago Brass Festival. Septura brings together London's leading players to redefine brass chamber music through the uniquely expressive sound of the brass septet. The Brass Festival Continues on Feb. 10 with classes, rehearsals and a concert with Northeastern faculty and friends.
Kosciuszko Foundation lecture
The Department of World Languages and Cultures and the Polish and European Academic Center for Exchange & Research will host a Kosciuszko Foundation lecture titled "The century of Polish White Cross: The idea of medical help for Polish soldiers created in America," by Dr. Magdalena Grassmann, Museum of the History of Medicine and Pharmacy, Medical University of Bialystok, Poland. The lecture will take place from 4:30-6:30 p.m. Feb. 6 in the Language Lab on the fourth floor of the Ronald Williams Library.
Mark your calendar!
"Fat City" screening, 7:30 p.m. Feb. 7, Auditorium
Thursday Night Live: The Anti-Trumpz, 10 p.m. Feb. 8, Student Lounge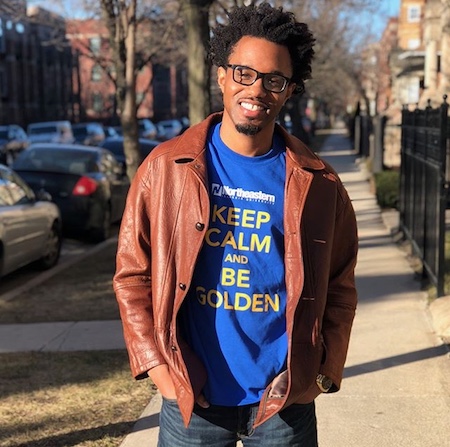 #FollowFriday
#NEIUstyle
Got NEIU gear? Show us in Instagram for a chance to be an #NEIUstyle feature like Byron, who is working toward a Master of Arts in Inner City Studies! All you need to do is snap a pic of yourself wearing NEIU gear, share it to Instagram, tag @neiulife and inbox us your first name and last initial, major and class year.
Do you have a story tip? Let the public relations office know!
Mike Hines, Director of Public Relations and Web Communications, m-hines@neiu.edu, (773) 442-4240