The summer semester has begun with some great news: An alumnus of Northeastern Illinois University's Daniel L. Goodwin College of Education has won a prestigious award! Read about the honor and check out the newly released schedules for the Jewel Box Series and the Northwest Chicago Film Society—plus plenty more.
Around the Commons       
Golden Apple winner
Dennis Kass, who completed his secondary teacher certification in history/social studies in the Daniel L. Goodwin College of Education in 2008, has been honored with a 2016 Golden Apple Award. The award recognizes outstanding teachers in Cook, DuPage, Kane, Lake and Will counties. This year's class of winners was honored May 20 with an awards celebration and dinner at WTTW. The event was taped for later broadcast on TV.
Creating more teachers
Goodwin College of Education Dean Maureen Gillette and faculty members Huseyin Colak, Alison Dover, Tim Duggan and Katy Smith attended the May 26 launch of Educator Prep, High School District 214's program that prepares high school students to become teachers by offering dual-credit opportunities, postsecondary support, guaranteed student-teaching placements and, upon graduation from college, interviews in District 214 or one of its partner districts if positions are available. Northeastern will facilitate the program for those prospective teachers interested in secondary education.
A grant for multicultural scholars
The Department of Earth Science has received a $200,000 grant from the United States Department of Agriculture. The award will fund the Multicultural Scholars Program, which aims to develop a highly skilled workforce for the agricultural sciences through scholarships that support recruitment, engagement, retention and training of eligible multicultural scholars.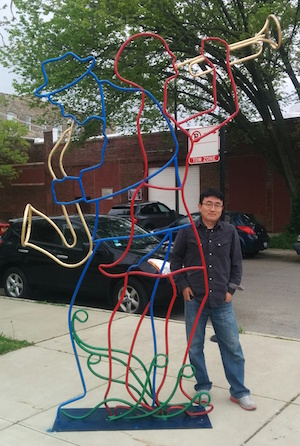 On exhibit
Art Professor Shencheng Xu's sculpture "Wonderful Tonight" has been selected for this year's Chicago Sculpture Exhibit. The sculpture is installed in front of Black Ensemble Theater and will remain until June 2017.
That's a big refund
Student volunteers from the Accounting Club in the College of Business and Management returned an estimated $365,247 in 2015 tax refunds to low-income families through a partnership with Ladder Up, the organization has announced. Ladder Up is a nonprofit organization that trains and deploys more than 1,100 volunteers to offer free financial services to low-income families across the Chicago area.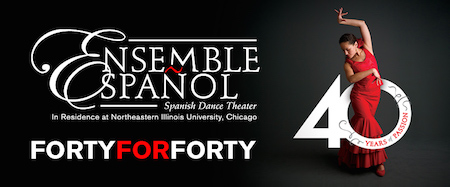 Look who's 40 (for 40)
In tribute to the Ensemble Español Spanish Dance Theater's 40th anniversary season, the company is promoting a yearlong fundraising campaign titled 40 for 40. The campaign is intended to build necessary financial support for the company's current and future programs, including its annual American Spanish Dance and Music Festival that runs June 8-25 and a special trip to Spain in August.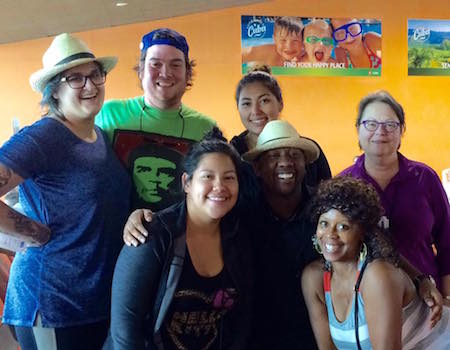 Cuba by bus
A group of five students and two employees—led by Senior Library Specialist Ellen Larrimore—recently returned from a nine-day bus tour of Cuba, where they were joined by students and faculty members from several other American universities. The group visited the University of Havana and learned about the courses of study available there, toured an urban area that is rebuilding through the use of terraced tree-planting, and even played ball with a championship baseball team.
And there's more!
The University will be closed on Monday, May 30, in observance of Memorial Day.
El Centro Interim Director Maria Luna-Duarte has been selected as president of the Logan Square Neighborhood Association's Board of Directors.
The Student Pantry has reopened for summer in B 140 and is accepting donations. The pantry is open from 1-4 p.m. on Mondays and Thursdays.
Executive Director of Government Relations Suleyma Perez delivered a keynote address for Familias en Educación at the University Center of Lake County on May 21. The event brought together Lake County social service agencies with local colleges and universities to provide guidance for Latino families that include high school students who could become the first in their family to attend college.
Professor of Educational Leadership and Development Ana Gil-Garcia has been invited to be visiting Professor in the English Department, Faculty of Women, at Ain Shams University in Cairo, Egypt, over the summer. She will conduct workshops and seminars related to curriculum development, teaching and learning, leadership skills, literacy skills and assessment practices.
In the media
More from Commencement
Not to be outdone by several Chicago media outlets that covered Jerry Pollard's story on the day of Commencement, Patch followed up with a story detailing Pollard's three biggest life lessons as an 84-year-old college graduate. (The Huffington Post also rounded up much of the day's coverage of Pollard.) The Windy City Times and the Chicago Sun-Times also reported on the speech by Evan Wolfson, who was awarded an honorary Doctor of Humane Letters in recognition of his achievements as one of the nation's leaders in the same-sex marriage movement.
Also in the media ...
To do

Summer slate of movies
The Northwest Chicago Film Society has announced its summer slate of movies that will be shown on the Main Campus. "Bringing up Baby" (pictured above), a 1938 film starring Cary Grant and Katharine Hepburn, will open the summer series on May 31. Other highlights include the July 20 screening of "The Bedroom Window" with live organ accompaniment and the July 27 screening of "The Road Back," the sequel to "All Quiet on the Western Front" that was suppressed for eight decades.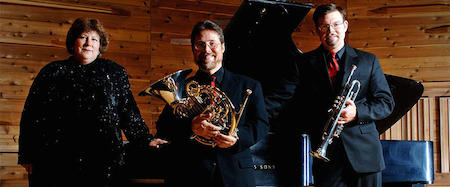 A new season of music
Now in its 17th year, the Jewel Box Series returns for the 2016-17 season with a new lineup of stellar entertainment. The eight-concert series will begin Friday, Sept. 16, and offers music from a variety of genres through April 21, 2017. Check out the season schedule and save the dates for your favorite shows!
Mark your calendar!
Thursday Night Live: Silver Abuse and Bob Genghis Khan, 8 p.m. June 2, Student Lounge
#FollowFriday
It's golden
Be sure to follow the Daniel L. Goodwin College of Education on Facebook to stay in the loop on all of the College's events, photos, news and more!
Do you have a story tip? Let the public relations office know!
Mike Hines, Director of Public Relations, m-hines@neiu.edu, (773) 442-4240