Northeastern Illinois University has awarded this year's Presidential Scholarships and appointed a new acting provost. We've got those stories, plus more on scholarships, awards and alumni accomplishments in this week's edition of Noteworthy at Northeastern.
Around the Commons
Presidential Scholarships
Northeastern has awarded its prestigious Presidential Scholarship to three Chicago-area high school students. The Presidential Scholarship covers full in-state tuition and fees, and provides a book allowance. This year's awardees are ...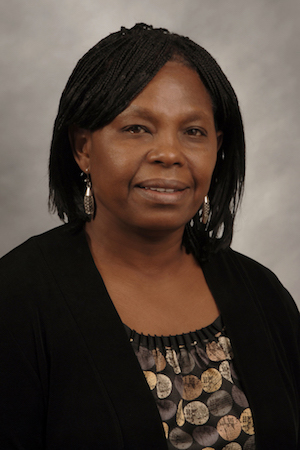 Wamucii Njogu appointed Acting Provost
Dean of the College of Arts and Sciences Wamucii Njogu has been appointed Acting Provost. Njogu came to Northeastern in 1996, joining the faculty of the Department of Sociology, where she later became Coordinator and Department Chair. Since then, she served Assistant/Associate Provost before taking on her current role as Dean, a position she has held for the past seven years.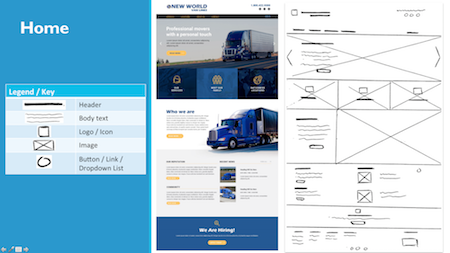 Web design contest scholarships
Chicago-based household moving service New World Van Lines has selected Computer Science majors Eric Magpantay and Robin Criniere as the winners of its website design competition and recipients of the $10,000 scholarship prize. Additionally, New World Van Lines offered a $1,000 scholarship prize each to students Emmett Murphy and Mohammed Faizuddin in recognition of the hard work they put forth during the competition. Read more about the competition.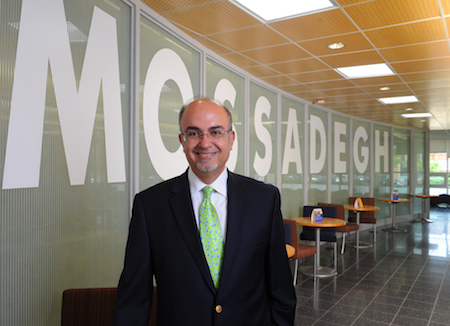 Mohammad Mossadegh Initiative Principal
Associate Professor of History Mateo Mohammad Farzaneh has been appointed as principal of the NEIU Foundation's Dr. Mohammad Mossadegh Initiative effective June 7. Farzaneh's primary responsibilities will include raising the required funds to begin a new language program that will offer elementary, intermediate and advanced Persian (Farsi) at Northeastern. Farzaneh also will direct several previously established funds, including all of the Mossadegh funds, Iranian Cultural Heritage Fund and other NEIU Foundation funds related to the Persian community.
An award from the Polish American Association
The Polish American Association (PAA) will recognize Northeastern as its 2017 Honoree and Award recipient during its Annual Gala on June 24. The PAA is the region's only human services organization providing comprehensive bilingual and bicultural services to the Polish community and others in need. Each year at its Annual Gala, the PAA honors an individual or institution that demonstrates leadership and exerts a transformative influence in the Polish American community.
And there's more!
In the media
'It's very fulfilling'
Former Northeastern baseball player Mike Paskvan (B.A. '98 Criminal Justice) most definitely has stuck with sports since his college playing days. In fact, he has helped three different Notre Dame College Prep teams reach the state tournament. "Being able to pass down the knowledge ... on to high school kids and seeing them succeed on the playing field or even in the classroom, it's very fulfilling as a teacher and a coach," Paskvan told the Pioneer Press.
Also in the media ...
The Chicago Reader called Northeastern radio station WZRD "defiantly free-form" in a Best of Chicago 2017 edition story about low-power and college stations.
Inside Higher Ed reported on the newly tenured members of Northeastern's faculty.
The Daily Journal reported that Patricia Santoyo-Marin (M.A. '14 Higher Education Leadership) has been appointed to the board of the Kankakee Public Library.
To do
Summer jazz concert
The NEIU Jazz Ensemble will perform a free concert outdoors on the University Commons at 7 p.m. June 28. In the event of inclement weather the concert will be held in the Auditorium.
Mark your calendar!
Waste Not, Want Not exhibition, June 5-July 21, Fine Arts Gallery
"Car Wash" screening, 7:30 p.m. June 27, Auditorium
Thursday Night Live: Pure Remedy, 10 p.m. June 29, Student Lounge
#FollowFriday
Interim President Richard Helldobler
Look who's on Instagram as @neiuprez! Check out Northeastern—the people, the campus, the events—through the eyes of the president. Be sure to leave a comment to say hello and—of course—tag him in your own photos.
Do you have a story tip? Let the public relations office know!
Mike Hines, Director of Public Relations, m-hines@neiu.edu, (773) 442-4240