We're two weeks into the semester at Northeastern Illinois University, but we're not done talking about Golden Eagle Welcome Day just yet. Find out how one fraternity gave back to students through a scholarship fund that day, get ready for a big science conference coming to the Main Campus, and check out the winning caption in the New Yorker cartoon contest written by one of Northeastern's own. It's all in this week's edition of Noteworthy at Northeastern.
Around the Commons
Students giving back to students
Continuing a new tradition among alumni, the Northeastern chapter of Alpha Psi Lambda served as the donor during Golden Eagle Welcome Day on Aug. 26. The coed fraternity's alumni club raised more than $1,000 that was distributed as single dollar bills to incoming students during the Golden Eagle Welcome Day ceremony. As students crossed the stage they were encouraged to re-gift their dollar to the NEIU Foundation to instill a sense of giving back to the University. In total, $1,084 was collected that day from students, faculty, staff and alumni. All of it was contributed to the Class Gift Scholarship Fund. Former Class Gift Scholarship recipient Diamond Barnes (B.A. '17 Psychology; pictured above) gave remarks at the event, encouraging students to be involved on campus and in the community. As an undergraduate, Barnes held leadership roles in Alpha Psi Lambda, Black Student Forum, Psychology Club, Psi Chi Honors Society, Justice Studies Club, True Vine, United Greek Council, Seeds and the NEIU Student Alumni Association. "As a Class Gift Scholarship recipient, completing my degree was possible in part by students helping students," Barnes said. "Your collegiate experience at Northeastern Illinois University is what you make of it, so take an active role not only in the classroom, but also in the community."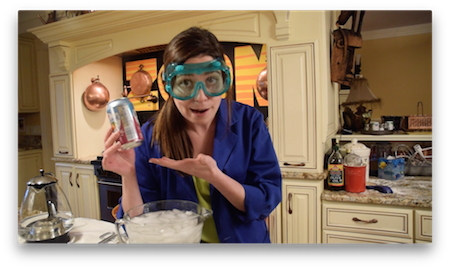 Women in Science Conference
Julie Des Jardins, author of "Madame Curie Complex: The Hidden History of Women in Science," and Museum of Science and Industry Education Coordinator Sophie Shrand, host of the web series "Science With Sophie," will serve as keynote speakers as Northeastern and the Chicago Cancer Health Equity Collaborative co-host the inaugural Women in Science Conference on Sept. 18 and 19. Conference events include renowned international speakers from various fields of study, seminars, roundtable discussions, laboratory activities and a screening of the 2017 film "Marie Curie: The Courage of Knowledge."
Student Travel Awards
Chemistry senior Kerald Gonzales and Biology junior Noemi Hernandez have earned Student Travel Awards from the NEIU Foundation for their participation in the Society for Advancement of Chicanos/Hispanics and Native Americans in Science Conference from Oct. 19-21 in Salt Lake City, Utah. The awards are made possible by private contributions to the Foundation's Leader Fund and provide funding for major travel expenses associated with presenting original work at academic conferences. All Northeastern students are eligible to apply.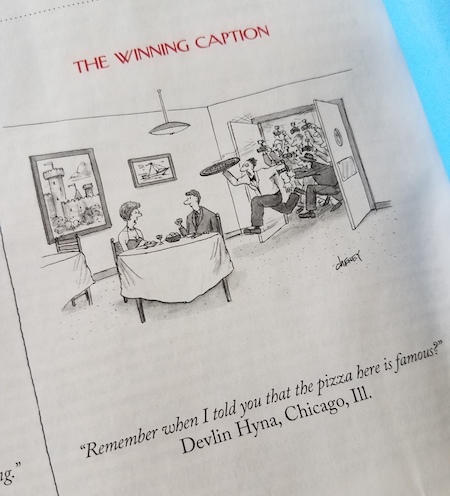 A winning caption
Office of Institutional Research and Assessment Specialist Devlin Hyna won the New Yorker's famous Cartoon Caption Contest! Hyna, who is only a few classes away from earning his M.B.A. from Northeastern, submitted the winning caption as part of a challenge in a class taught by Management and Marketing Assistant Professor Dilek Yunlu.
And there's more!
In the media
History on the radio
Alumni Association Board member Richard C. Lindberg (B.A. 1974; M.A. 1987), author of the new book "Northeastern Illinois University: The First 150 Years," appeared with Chief Marketing and Communications Officer Mike Dizon on Rick Kogan's WGN Radio program "After Hours with Rick Kogan" to discuss the book and the mission and future of Northeastern. Lindberg will sign copies of his book during NEIU Weekend on Sept. 15 and 16. The book will also be available soon for purchase online.
A sports broadcasting pioneer
On Monday night, Beth Mowins will become the second woman to call play-by-play on a network NFL telecast. The Chicago Tribune used the opportunity to tell the story of former Northeastern athlete Leandra Reilly Lardner (B.A. '73 Elementary Education-Physical Education), a pioneer in sports broadcasting as the first woman to do play-by-play for an NBA game. "I have a lot of confidence in Beth Mowins," Lardner told the Tribune. "She's really good, and I think she's going to do really well."
Charlottesville vigil
Three individuals from the Northeastern community organized a vigil in support of the anti-racism demonstrators in Charlottesville, Va., on Aug. 16 in the Portage Park neighborhood of Chicago. DNAinfo Chicago estimated the crowd in the hundreds. Alumna Terrie Albano, student Noreen Hernandez and English Department Chair Tim Libretti organized the event. "We have to build the bonds of community stronger, we have to love more, and we have to stand up and do the right thing and find that courage deep inside of us," DNAinfo quoted Albano as telling the crowd. DNAinfo also published a preview of the event and a slideshow of photos.
Also in the media ...
The Chicago Tribune, the Chicago Sun-Times, DNAinfo Chicago and the Chicago Crusader published stories about Justice Studies Instructor Pat Hill, who ran Chicago's African American Police League before retiring and then teaching at Northeastern. Hill, who retired from Northeastern in the spring after nine years at the University, died of cancer on Sept. 3.
To do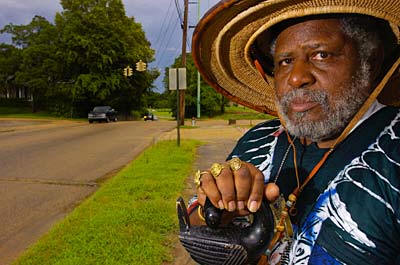 Forks of the Roads lecture
Northeastern will host a lecture by world-renowned author and scholar Ser Seshsh Ab Heter-Clifford M. Boxley on Sept. 14. The lecture, titled "America's domestic 'slave trade' at Natchez, Miss., Forks of the Roads," will take place at 12:30 p.m. in the Auditorium. The event will be followed by a reception outside the Auditorium from 2-5 p.m. Boxley is curator of the Forks of the Roads Enslavement Markets, a nationally acclaimed traveling exhibition currently on display on the second floor of the Student Union building through Sept. 15.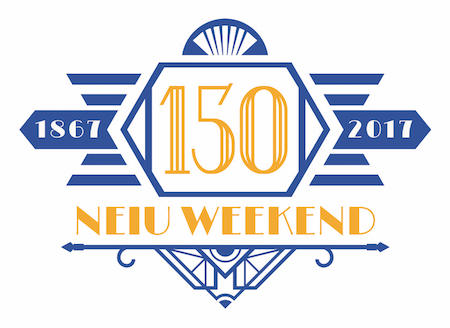 NEIU WEEKEND
Registration remains open for NEIU Weekend, scheduled for Sept. 15-16! Alumni, students, parents, faculty, staff and friends are all welcome as Northeastern kicks off the celebration of its 150th anniversary with live music, campus tours, a family picnic and of course the Golden Gala Alumni Awards.
Mark your calendar!
#FollowFriday
Alumni Association
You don't have to be a graduate to follow along with the Alumni Association. Plug into the Northeastern network on Facebook and Twitter to get all the latest news, events and benefits!
Do you have a story tip? Let the public relations office know!
Mike Hines, Director of Public Relations, m-hines@neiu.edu, (773) 442-4240