We could get used to this! U.S. News & World Report once again ranked Northeastern Illinois University at the top of two important categories in its annual "Best Colleges" edition. We've got more details on the rankings, plus exciting news about visiting speakers, a new partnership to help undocumented students and lots of arts events to put on your calendar.
Around the Commons
U.S. News & World Report
In its annual publication of "Best Colleges," U.S. News & World Report announced this week that among Midwest regional universities, Northeastern graduates its students with the least debt and is the most ethnically diverse of the public institutions in that category. That makes two years in a row that Northeastern has earned the No. 1 spot for students who graduate with the least amount of debt among Midwest regional universities.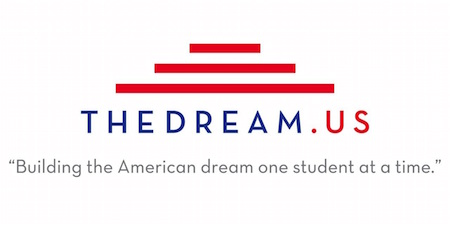 Helping the DREAMers
Northeastern has agreed to a Memorandum of Understanding with TheDream.US, an organization that provides college scholarships to highly motivated DREAMers—undocumented immigrants who were brought to the United States as children—who, without financial aid, cannot afford a college education that will enable them to participate in the American workforce.
Student Research Symposium
Beth Corrigan and Lindsay Darling of The Morton Arboretum will deliver the keynote address during the Student Center for Science Engagement's Seventh Annual Student Research Symposium on Sept. 18. The symposium showcases the research conducted through the SCSE's summer internship program during which Northeastern science students work with faculty on a broad array of research projects.
Bringing more art to Avondale
Chicago artist Nick Goettling has been selected to install a mural in an underpass near El Centro. The project, which is co-sponsored by Northeastern, the National Museum of Mexican Art and the Puerto Rican Arts Alliance, will use iconic imagery to communicate a peoples' history. The mural incorporates the bridge above and features two mirroring designs.
A new associate dean
Nont Dhiensiri has been appointed Associate Dean of the College of Business and Management, effective Sept. 16. Dhiensiri joined the college in 2008 as an Assistant Professor of Finance, and has served as Acting Associate Dean since Fall 2013.
And there's more!
El Centro will host a special meet-and-greet event with Carlos Ramirez-Rosa, the newly elected alderman of Chicago's 35th Ward, on Saturday, Oct. 17.
Economics Assistant Professor Scott Hegerty was ranked 82nd on RePEc's list of Top Young Economists.
English Chair Tim Libretti and student Teresa Albano will be honored with several awards on Sept. 12 at the National Federation of Press Women dinner in Anchorage, Alaska.
Center for College Access and Success Program Coordinator Khadeejah Lasuc Lewis has been awarded a 2015-2016 Surge Institute fellowship. The program is designed to prepare, support and connect leaders of color in order to accelerate their growth as trailblazers within education.
Vanessa Jaroski (M.A. '14 Linguistics) has received a three-year Digital Discourse Doctoral Fellowship to complete her Ph.D. at the University of Bern in Switzerland. Funded by the Swiss National Science Foundation, she is working on the "Cultural Discourses and Social Meanings of Mobile Communication" project.
The new Welcome Center at El Centro has opened in the northwest corner of the parking lot.
In the media
An important chapter
Mona Noriega (B.A. '81 Social Work and Criminal Justice) is featured in a Windy City Times review of the book "Queer Brown Voices: Personal Narratives of Latina/o LGBT Activism." Noriega, who authored one of the chapters, was appointed as chair and commissioner of the LGBTQ Immigrant Rights Coalition and the Chicago Task Force on LGBT Aging by Mayor Rahm Emanuel. "I think that the absence of Latinos in the development of our movement is pretty apparent, and so this addresses some of those gaps," Noriega told the Windy City Times.
Also in the media ...
People's World published a column by English Chair Tim Libretti about income inequality.
The Sun-Times quoted Economics Professor Emeritus Edward Stuart in a Carol Marin column about the effect Chicago's economic recovery is having on its citizens.
An Examiner column quoted Economics Coordinator Mike Wenz in a story about the August jobs report.
To do

Here comes the Visiting Writers Series ...
Lauren Holmes will read from and sign her newest book of short stories, "Barbara the Slut and Other People," on Sept. 15 as part of the Visiting Writers Series. The reading, which is free and open to the public, will take place a 3 p.m. in the Recital Hall, 3701 N. Bryn Mawr Ave.
... and the Jewel Box Series, too!
Accomplished Brazilian pianist Sergio Monteiro will perform at Northeastern on Sept. 18 as part of the Jewel Box Series. Monteiro has won numerous piano competitions, including the second annual Martha Argerich International Piano Competition in Buenos Aires.
Mark your calendar!
Karaoke/Open Mic, 11 a.m. Sept. 14, Cafeteria
Hispanic Heritage Month Kick-Off, noon Sept. 15, Commons
Lotería Mexicana, 11:30 a.m. Sept. 16, Cafeteria
Tim Lowly artist talk, noon Sept. 16, Fine Arts Gallery
"So This is Paris" screening ($5/$2), 7 p.m. Sept. 16, Auditorium
Hispanic Heritage Month Community Day, 11 a.m.-4 p.m. Sept. 17, P.E. Building and grounds
Game Day, 3 p.m. Sept. 17, Carruthers Center
Sergio Monteiro piano master class, 3 p.m. Sept. 17, Recital Hall
WZRD Fire Circle Magic Jam, 4-8 p.m. Sept. 17, near P.E. Complex
Welcome Black event, 5 p.m. Sept. 17, Carruthers Center
Thursday Night Live: Rai, 10 p.m. Sept. 17, Student Lounge
Tim Lowly artist reception, 6 p.m. Sept. 18, Fine Arts Gallery
Joyce E. King guest lecture, 6 p.m. Sept. 18, Carruthers Center
#FollowFriday
There's no place like The Nest
Yes! Student housing is coming to Northeastern in fall 2016! Follow The Nest at Northeastern on Facebook , Twitter and Instagram for construction and application updates and to get answers to your questions about our new residence hall.
Do you have a story tip? Let the public relations office know!
Mike Hines, Director of Public Relations, m-hines@neiu.edu, (773) 442-4240