The first week of classes is almost done, and we're already looking ahead to a special guest speaker next week for the Rev. Dr. Martin Luther King Jr. Annual Program. Read all about the event, plus a story about an inspirational alumna and lots more in Noteworthy at Northeastern.
Around the Commons
Rev. Dr. Martin Luther King Jr. Annual Program
Attorney, reverend and Rainbow PUSH Coalition senior advisor Janette Wilson will visit Northeastern on Jan. 17 as the keynote speaker of the Rev. Dr. Martin Luther King Jr. Annual Program. Wilson began her career as a chemist, which led to teaching positions at all levels—from elementary school to college—in the Chicago area, to the legal profession and finally to Christian ministry. She has been a teacher and served as an environmental chemist, a pump engineer and a trial lawyer. Wilson has hosted a weekly cable TV broadcast, administered a medical center and has been engaged in the struggle for civil and human rights all of her life.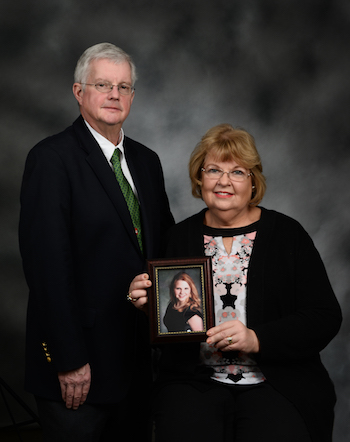 A life lived to the fullest
Katie Kelly knew her life would be short, yet she never took a single day or experience for granted, whether she was in a classroom or a hospital room. Katie earned a bachelor's degree from Northeastern—just like her parents did—and was studying to be a paralegal when she died of complications from cystic fibrosis one year ago this month at age 26. "She was not defined by her disease or the likely time limit it imposed on her," Associate Professor of Communication, Media and Theatre Edie Rubinowitz said. "It was as though she knew 'time was on fire' for her and she was chasing and cherishing the best parts of life: friendship, family, sports and her education." Read more about the inspirational life of Katie Kelly.
And there's more!
Northeastern will be closed on Jan. 16 in observance of Martin Luther King Jr. Day.
Employee Ombuds Bradley Ginn has become a Certified Organizational Ombudsman Practitioner  (CO-OP®), meaning he meets the requisite knowledge and experience to be certified and adhere to the International Ombudsman Association Code of Ethics and Standards of Practice. Worldwide, there currently are only 104 Certified Organizational Ombudsman Practitioners.
The Student Pantry has reopened for the start of the Spring 2017 semester. It is open in E-050A from 1-4 p.m. on Mondays and Thursdays on dates when classes are in session.
In the media
To do

Jewel Box Series
Corky Siegel's Chamber Blues will perform Jan. 13 as part of the Jewel Box Series. The harmonica virtuoso and composer is continent-hopping with Indian percussion and a string quartet in Corky Siegel's Chamber Blues, continuing to bring classical and blues fans shoulder-to-shoulder, and obliterating musical categorization in the process.
Mark your calendar!
Faculty Arts Exhibition, through Feb. 3, Fine Arts Gallery
"Hollywood Shuffle" screening, 7:30 p.m. Jan. 18, Auditorium
Pandora's Box: New Year, New You, noon Jan. 19, Pedroso Center
Thursday Night Live: Faces of Bog, 10 p.m. Jan. 19, Student Lounge
Artist reception, 6-9 p.m. Jan. 20, Fine Arts Gallery
#FollowFriday
CCICS and El Centro
Welcome to the Spring 2017 semester at Northeastern! Do you attend classes at the El Centro or Carruthers Center for Inner City Studies locations? Like them on Facebook to keep up with what they've got going on!
Do you have a story tip? Let the public relations office know!
Mike Hines, Director of Public Relations, m-hines@neiu.edu, (773) 442-4240