Onto every great university, a little snow must fall. And so began the week at Northeastern Illinois University.
We end the week with decidedly warmer weather, as well as news about a faculty member's history book award, previews of next week's high-profile lectures and much more in this week's edition of Noteworthy at Northeastern.
Around the Commons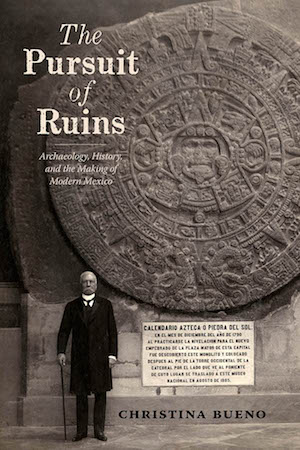 'Pursuit of Ruins' award
Associate Professor of History Christina Bueno was awarded the Michael C. Meyer Award for Best Book on Mexican History in a Five-Year Period during the Rocky Mountain Council for Latin American Studies Annual Meeting April 4-7 in Reno, Nev. Beuno published "The Pursuit of Ruins: Archaeology, History, and the Making of Modern Mexico" in October 2016. The Rocky Mountain Council for Latin American Studies is the oldest Latin American academic organization in the world. During the conference, Beuno also chaired a panel titled "Teaching Latin American History in the 21st Century: Pedagogical Approaches and Problems."
A great course
The Great Courses, a company that identifies, carefully crafts and distributes polished lecture series for busy lifelong learners who don't have time to take college classes, has released a course about comparative economics by Professor Emeritus of Economics Edward Stuart. The course, titled "Capitalism vs. Socialism: Comparing Economic Systems," comprises 24 separate lectures of about 30 minutes each ranging in topics from the economic consequences of European peace to wealth and state control in China.
And there's more!
In the media
Finding the printers
Printers Row doesn't have that many printers anymore. Where have they gone? Curbed Chicago published a story about the new home of printers: the Ravenswood neighborhood of Chicago. Traditionally dominated by men, print shops are increasingly being run by women, including Associate Professor of Art Vida Sacic, who runs a letterpress studio. "I think there's an empowerment to working with heavy equipment," Sacic told Curbed.
Also in the media ...
To do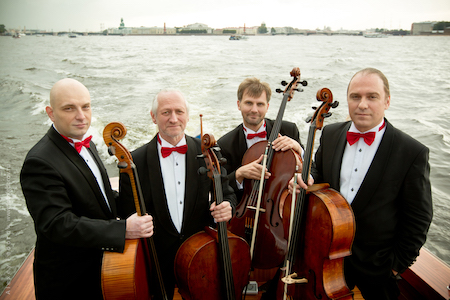 Jewel Box Series
The Rastrelli Cello Quartet will perform April 20 as part of the Jewel Box Series. A singularly unique ensemble, the Rastrelli Cello Quartet has been thrilling audiences with their renderings of non-traditional programming since 2002. Founder and artistic director Kira Kraftzoff and Kirill Timofeev, Misha Degtjareff and Sergio Drabkin formed the ensemble with a mission to perform music "between the genres," and their widely varied programs mix comfortably works by Bach, Saint-Saens and Tchaikovsky with that of George Gershwin, Dave Brubeck and Leroy Anderson.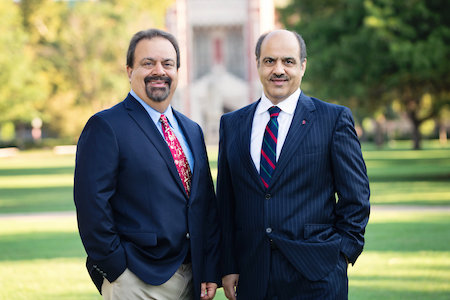 Mossadegh Lecture
The 2017 Ellis Island Medal of Honor recipient, Mohammad Farzaneh, along with his brother, Jalal Farzaneh, the founders of Home Creations, will discuss their journey as immigrants from Iran to Norman, Okla., in 1978 and becoming the largest new home builders in that state during the Annual Mossadegh Servant Leadership Lecture at 3 p.m. April 17 in Alumni Hall North.
Brommel Research Award Lecture
Professor and Chair of Bradley University's Department of Communication Tony Adams will return to Northeastern to deliver the Brommel Distinguished Research Professor Lecture at 3 p.m. April 18 in Golden Eagles. The lecture is titled "Narrating Forgiveness." Most of Adams' research focuses on lesbian, gay, bisexual, transgender and queer (LGBTQ) concerns such as identity management, stigma and social support.
Brommel-Hahs Lecture
University of Massachusetts Amherst Professor Emerita Jarice Hanson will deliver the Brommel-Hahs Lecture at 3 p.m. April 19 in the Recital Hall. The lecture, which is sponsored by the College of Arts and Science and The Department of Communication, Media, and Theatre, is titled "Telling Our Stories in the Age of Social Media."
'Marisol'
Stage Center Theatre will debut "Marisol" on April 19. The play follows Marisol Perez, a young Latino woman who is a copy editor for a Manhattan publisher. As the play begins, Marisol narrowly escapes a vicious attack by a golf club-wielding madman while traveling home on the subway. Later that evening Marisol is visited by her guardian angel who informs her that she can no longer serve as Marisol's protector because she has been called to join a revolution in heaven. The play runs April 19, 20, 21, 26 and 27 at 7:30 p.m. and April 28 at 2 p.m. and 7:30 p.m.
Mark your calendar!
Annual Juried Student Art Exhibition, March 26-April 27, Fine Arts Gallery
11th Annual Aging Film Symposium: "Lucky" screening, 7 p.m. April 17, Pedroso Center
"Yolanda and the Thief" screening, 7:30 p.m. April 18, Auditorium
Thursday Night Live: Mr. Marmalade and the Heavy Functions, 10 p.m. April 19, Student Lounge
Family Math Night at NEIU, 4:30 p.m. April 20, BBH 364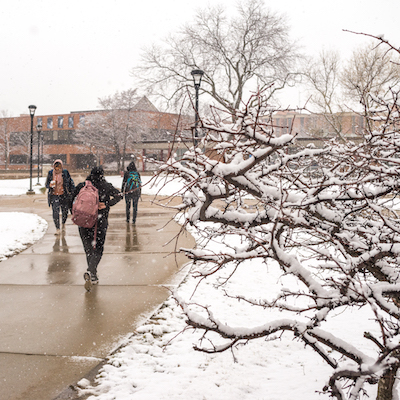 #FollowFriday
NEIU on Instagram
You know what they say: When life gives you snow in April, take photos and post them on Instagram. Follow @neiulife for some of our favorite photos—many of which do not include snow—from around Northeastern!
Do you have a story tip? Let the public relations office know!
Mike Hines, Director of Public Relations and Web Communications, m-hines@neiu.edu, (773) 442-4240