We interrupt your regularly scheduled classes for spring break. When classes resume March 23, Northeastern Illinois University will be in the homestretch of the semester! But first, check out these honors and highlights from the past week.
Around the Commons
Fifty for the Future Award
Computer Science junior Michael Abreu has received the Fifty for the Future Award presented by the Illinois Technology Foundation. The award recognizes 50 college students statewide who have the determination to achieve greatness in the field of technology.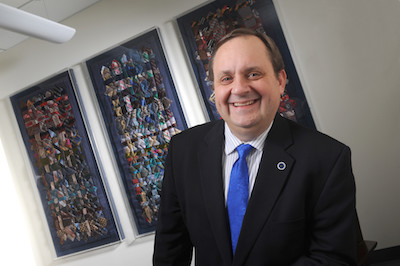 Meet the newest dean
When you ask Michael Bedell what he loves most about Northeastern, his answer is simple. "It's the people," he said. That interest in the people around him is a recurring theme for the man who was appointed dean of the College of Business and Management in December 2014.
Unsung Heroine Award
Gina Gamboa, a senior project manager at the Center for College Access and Success, was presented with a Cook County Unsung Heroine Award on March 5 for her work in education and culture.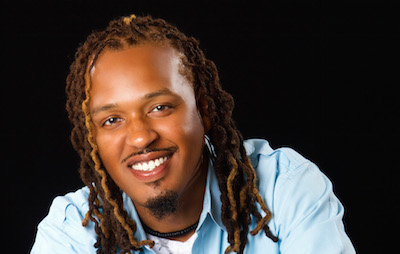 Social Work Day
Northeastern alumnus Keith R. Green will be the keynote speaker for the annual Social Work Day celebration on March 27. Green is an award-winning spoken word artist, social justice advocate, community journalist and researcher.
With love, from Poland
Łukasz Gołota may have attended Northeastern for only a short period of time, but the University left a lasting impression. Now a professor at the University of Warsaw, Gołota returned to Northeastern to attend the Mobility Fair. We took the opportunity to catch up.
And there's more!
Career Development Center Director Elaine Blair and Graduate Counseling Student Intern Malinda Jones will sit on a panel at the Illinois Career Development Association's Annual Spring Conference on Friday, March 20, at Elmhurst College. They will discuss best practices for supporting students through emotional struggles that impede the ability to make sound career decisions.
Joined by several Northeastern colleagues, President Sharon Hahs attended an Illinois Senate Appropriations II Committee hearing in Chicago on March 13 to help lawmakers understand the impact and importance of state funding for Northeastern.
Several members of the Northeastern community have organized a team to participate in the Recorrido del Sol and Illinois Dream Fund Scholarships 5K Run/Walk on April 12. Sign up here to join Las Aguilas Doradas de NEIU (NEIU Golden Eagles)!
President Sharon Hahs signed the Student Aid Bill of Rights on March 11 and encouraged members of the University community to do the same.
Northeastern has been selected as the Great Lakes regional representative for the 2015 Consortium of Higher Education LGBT Resource Professionals.
Led by Vice President for Student Affairs Frank E. Ross, NASPA – Student Affairs Administrators in Higher Education released its 2015 Knowledge Communities Publication on March 10.
In the media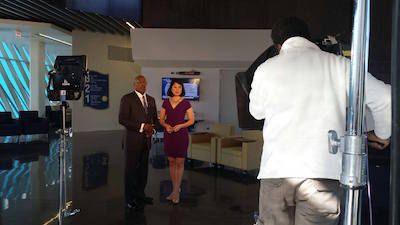 On location at El Centro
ABC7 sent hosts Hosea Sanders and Stacey Baca to El Centro on March 11 to film their final spots for an episode of the station's "Ñ Beat" series about Chicago's Latino community. The show is scheduled to air at 6 p.m. on March 21.
Also in the media ...
The Lawndale News previewed the Parent Mentor Program that will take place March 16 in the Student Union.
The Examiner previewed CALJE's performance as part of the Chicago Brass Festival.
JUF News reported that Professor Emerita Maria Korkatsch-Groszko has been appointed to the Illinois Holocaust and Genocide Commission.
To do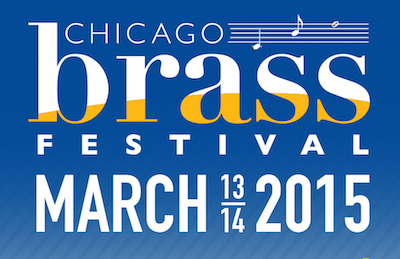 Chicago Brass Festival
The annual Chicago Brass Festival returns to Northeastern on March 13-14 for its seventh year. The event features performances from some of the world's most vibrant and incredible talents, including critically acclaimed and musically innovative acts Axiom Brass and CALJE, who will close the festival. Northeastern's own Faculty Brass also will perform.
Play for Team USA
USA! USA! Northeastern will host tryouts for four USA Team Handball squads on March 17. The top athletes could participate in the Olympic Solidarity and Partille Cup programs in Sweden on June 26-July 5. Even better: No handball experience is required to try out!
Art in Pilsen
Art students have been invited for a fourth year to participate in the Chicago Art District's project "showPODS," an annual exhibition of student work. Installed in seven modified front windows of vacant commercial spaces on Halsted Street between 18th and 19th streets in Chicago's Pilsen neighborhood, the "showPODS" will display solo and collaborative artwork from March 13 through April 24.
Golden Eagle 5K
The 8th Annual Golden Eagle 5K is Sunday, April 26. Register online, at the front desk of the Physical Education Complex, or on-site the day of the race.
Mark your calendar!
NEIU Repertory Dance Ensemble Spring Dance Concert ($10 general public; free for students and employees), 8 p.m. March 13, Auditorium
#FollowFriday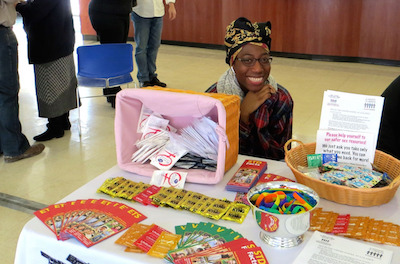 Humans of NEIU
In an effort to highlight the diversity of the Northeastern community, the University Diversity Council and the Ronald Williams Library have launched Humans of NEIU, which features students, faculty and staff from the University. Modeled on the popular Humans of New York blog, Humans of NEIU can be found on Tumblr, Facebook and Twitter.
Do you have a story tip? Let the public relations office know!
Mike Hines, director of public relations, m-hines@neiu.edu, (773) 442-4240