Happy New Year! Spring semester classes don't begin for a few more days, but we already have exciting news to begin 2017. Find out which internationally known political pundits will participate in the first Daniel L. Goodwin Distinguished Lecture Series event, which movies will screen during the spring semester and which faculty member is now a county judge.
Around the Commons
Goodwin Distinguished Lecture Series begins
Internationally known political pundits, strategists and power couple James Carville and Mary Matalin will participate in a wide-ranging discussion of the current state of politics as Northeastern kicks off the Daniel L. Goodwin Distinguished Lecture Series on Feb. 2. The event will be moderated by award-winning Chicago journalist and Northeastern alumnus Thomas Corfman.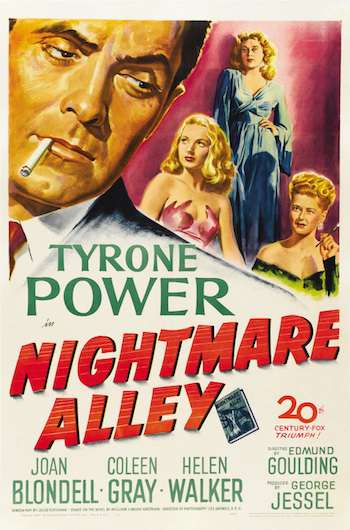 Chicago Film Society spring season
The Chicago Film Society, formerly known as The Northwest Chicago Film Society, has announced its Spring 2017 schedule of movies that will be shown on the Main Campus. "Nightmare Alley" will open the series on Jan. 11. Highlights include a film with the late Debbie Reynolds, a rare, early part-talkie Frank Capra film introduced by Communication, Media and Theatre Instructor Nancy McVittie, a Jerry Lewis comedy, a film partially directed by Nicholas Ray before he was fired from the production, and several other classics and oddities.
And there's more!
Northeastern will be closed on Jan. 16 in observance of Martin Luther King Jr. Day.
The form for Northeastern employees to register to attend sessions of the Learn & Lead Symposium from Jan. 30-Feb. 1 is now available online.
In the media
Cook County judge
Business Law Instructor Michael Gerber definitely knows his stuff: The longtime prosecutor has been sworn in as a Cook County judge. "I only ever wanted to be a lawyer and a teacher," he told the Daily Herald. "I want people to feel the judiciary and the judicial system is something they can be proud of."
Refugee success story
In a story about Eli's Cheesecake's work with refugees, NPR interviewed Elias Kasongo, a refugee from Congo who earned his Bachelor of Arts in Business and Management from Northeastern in 2011. Kasongo started as a dishwasher in 1994 and now is a purchasing and materials manager with Eli's. "It takes someone to take a chance on you and say, 'Hey, let's see if he has the talent,' " Kasongo told NPR. "It takes the talent."
Also in the media ...
To do
Jewel Box Series
Corky Siegel's Chamber Blues will perform Jan. 13 as part of the Jewel Box Series. The harmonica virtuoso and composer is continent-hopping with Indian percussion and a string quartet in Corky Siegel's Chamber Blues, continuing to bring classical and blues fans shoulder-to-shoulder, and obliterating musical categorization in the process.
Business organization induction ceremony
The College of Business and Management Student Advisory Council (SAC) will host an induction ceremony for members of six clubs at 6 p.m. Jan. 20 in the Recital Hall. M.B.A. student and SAC President Alicia Mendoza will deliver a keynote speech on the value of diversity before the induction of members of the Accounting Associates Club, American Marketing Association at NEIU, American Production and Inventory Control Society at NEIU, Prospanica at NEIU (formally known as NSHMBA), Financial Management Association at NEIU and Student Advisory Council of the College of Business and Management. Anyone interested in attending is asked to RSVP to the College of Business and Management Dean's Office by Jan. 6 at cobmdo@neiu.edu or (773) 442-6104.
Mark your calendar!
#FollowFriday
Attention, students!
Are you a student? Are you following NEIU Students on Facebook? Get all of the information you need—from resources to recreation—on the Facebook page that is for and about Northeastern's students.
Do you have a story tip? Let the public relations office know!
Mike Hines, Director of Public Relations, m-hines@neiu.edu, (773) 442-4240