It's only February, but we're already preparing for Commencement in May with the announcement of a world-renowned speaker. Read about Evan Wolfson, the University's newest vice president, a grant for the Department of Earth Science and lots more!
Around the Commons
We have a Commencement speaker!
Vanguard gay and lesbian civil rights leader Evan Wolfson will be the May Commencement speaker. During the ceremony, Wolfson will be awarded an honorary doctorate degree in recognition of his outstanding achievements. Considered by many to be the leader of the marriage equality movement, Wolfson is the founder and president of Freedom to Marry, the successful campaign driving the strategy to win marriage for same-sex couples throughout the United States.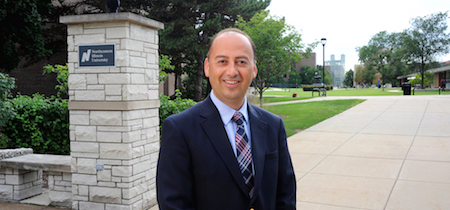 Meet the newest vice president
Daniel López Jr. gets some of his best work done outside the office. Way outside the office. "To me, running is so therapeutic," he said. "If I have an idea that I'm thinking about, that is the time that I process it." Just as López pounds the pavement on Chicago's scenic Lakefront Trail to craft his best ideas, Northeastern Illinois University's vice president for Student Affairs encourages students to take advantage of opportunities outside the classroom to reach their full potential. Read more about the University's newest vice president.
Undergraduate research in Mexico
The Department of Earth Science, in collaboration with Northern Illinois University, has been awarded a $474,000 grant from the National Science Foundation to fund summer research experiences for students focusing on issues related to water quality in the Yucatán Peninsula of Mexico. Beginning in fall 2016, the collaborative grant will provide three years of funding to support undergraduate research at the two universities and in Mexico. Both universities also are collaborating with faculty and students at Mexico's Centro de Investigación Científica de Yucatán.
Police accreditation
The University Police Department has been unanimously recognized by the Illinois Law Enforcement Accreditation Program and was awarded full accreditation status at the Tier 1 level during a Feb. 3 ceremony on the Main Campus. Northeastern is only the third public university police department in Illinois to receive accreditation through the ILEAP.
A national win for students
Counselor Education master's students Leslie Contos, David Jarosz, Megha Patel and Rohini Sunder Raj won first place in the American Counseling Association's national ethics competition at its national conference. The competition required the students, who were advised by Assistant Professor Shedeh Tavakoli, to work collaboratively and to demonstrate superior knowledge and application of the code of ethics, conceptualization skills and introspection in addressing the ethical case.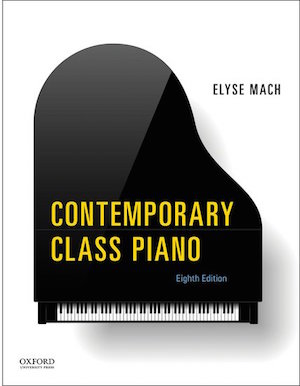 A new edition
Oxford University Press has published the eighth edition of "Contemporary Class Piano" by Music Professor Emerita Elyse Mach. The 700-plus-page book, which was originally written for her students taking the class piano courses at Northeastern, is one of the leading piano texts in the country. It has been used in hundreds of
universities nationally and internationally and by thousands of students since its initial publication in 1975.
And there's more!
Northeastern will be closed on Feb. 12 in recognition of Abraham Lincoln's birthday.
Northeastern will host a free FAFSA Completion Challenge event from 10 a.m.-2 p.m. Feb. 6 on the Main Campus.
"Troubling the edTPA: Illusions of Objectivity and Rigor," an article written by Brian Schultz and Alison Dover in the Daniel L. Goodwin College of Education, will be featured for the month of February by Taylor & Francis. Dover also wrote a blog post about the article for Kappa Delta Pi.
Former Assistant Professor of English Julie Iromuanya has been shortlisted for the 2016 PEN/Robert W. Bingham Prize for Debut Fiction.
In the media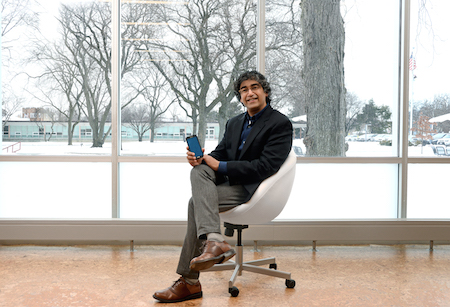 Back in The Mash
Raja Roy, assistant professor of Management and Marketing, was the latest faculty member featured in Northeastern's partnership with The Mash, the Chicago Tribune's weekly publication for teens. Roy answered questions about preparing for college-level courses, getting study help from parents and how he identifies the most motivated students.
A banjo master and a 'bona-fide Chicago treasure'
Did you know Chicago's "banjo whiz" is a product of Northeastern? Indeed, the Chicago Tribune profiled Michael J. Miles (M.A. '04 Music) and his latest project that combines banjo, orchestra, jazz choir and Walt Whitman poetry. "Whitman is one of my, if not my very favorite poet," Miles told the Tribune. "What (Woody) Guthrie and (Pete) Seeger did was take Whitman's ideas and package them." The Tribune also profiled Erwin Helfer (M.A. '92 Music), calling him a "bona-fide Chicago treasure." Helfer will perform Feb. 6 at the Old Town School of Folk Music to celebrate his 80th birthday.
Also in the media ...
The Daily Southtown previewed Ensemble Español's Feb. 6 performance in University Park.
The Oklahoma Daily previewed Assistant Professor of History Mateo Farzaneh's Feb. 2 lecture about the relationship between Iranian history and Islamic culture at the University of Oklahoma.
The Consulate General of Israel to the Midwest published a story about a scholarship founded by Political Science Professor Ellen Cannon and her husband in its newsletter.
To do
Learn & Lead Symposium
Northeastern will host its third annual Learn & Lead Symposium from Feb. 8-10. The sessions will run from 9:30 a.m.-2:30 p.m. in the Student Union and Alumni Hall, and walk-ins are welcome. This year's symposium was organized by volunteers April D. Nauman, Marta Maso, Dwan Buetow, Marianne Hanna, Suzanne Benson, Hua Bai, Renata Lis, Alice Pennamon, Flora Llacuna, Hoa Khuong, Shirley Caruso, Jane Xu, James Ball, Yvette Lopez, Marlena Kruk and Jason Demma.
Mark your calendar!
Etiquette Gala, 5:30 p.m. Feb. 5, Alumni Hall
Lunar New Year Celebration, 11 a.m.-2 p.m. Feb. 8, Cafeteria Main Stage
Jazzy Monday: Kahil El'Zabar ($10), 6:30 p.m. Feb. 8, Carruthers Center
Disability Day Workshop, noon Feb. 9, Student Union 218
"Documented" screening, 3 p.m. Feb. 9, Student Union 217
Silent lunch, noon Feb. 10, Pedroso Center
Pandora's Box: Be Your Own Valentine, 1 p.m. Feb. 10, Pedroso Center
Diversty in Leadership Workshop, 3 p.m. Feb. 10, Student Union 218
"Sunnyside Up" screening ($5/$2), 7:30 p.m. Feb. 10, Auditorium
International Day, 11 a.m.-3 p.m. Feb. 11, Student Union first floor
Valentine's Poetry Slam, 3 p.m. Feb. 11, Auditorium
Thursday Night Live: David Yontz, 10 p.m. Feb. 11, Student Lounge
#FollowFriday
Tweet the veep
Northeastern's newest vice president is on Twitter! Tweet your congratulations to Vice President for Student Affairs Daniel López Jr. at @drdaniellopez.
Do you have a story tip? Let the public relations office know!
Mike Hines, Director of Public Relations, m-hines@neiu.edu, (773) 442-4240