When people in the Northeastern Illinois University community talk about taking pride in their students, this week is an example of why. We've got news about awards won by students from Environmental Science, Music and The Independent—plus the University's starring role on a new NBC series.
Around the Commons
Winning in Wisconsin
Lynnette Murphy and Kayla Martinez-Soto, both of whom are in the first cohort of students of the new Environmental Science program, attended the Wisconsin Wetlands Association Wetland Science Conference in Stevens Point from March 1-2 with the help of a travel award from the association. Murphy and Martinez-Soto both earned Student Center for Science Engagement Summer Research Scholarships last year to perform research in the lab of Associate Professor of Biology and Environmental Science Pamela Geddes. They presented their research, and Martinez-Soto (pictured above) won the award for the Best Student Poster Presentation. The two students were joined at the conference by Geddes, Assistant Professor of Biology Sarah Orlofske and alumnus Zak Zillen (B.S. '16 Biology).
Big Band honors
Led by Music Instructor Mayo Tiana, the NEIU Varsity Big Band performed at the 50th anniversary of the Elmhurst College Jazz Festival on Feb. 26. The band received high marks from all adjudicators and outstanding awards went to Northeastern students John Agno, Yaron Goldman and Ed Suh. Noted for being one of the oldest collegiate jazz festivals in the country, the Elmhurst College Jazz Festival brings together top professional artists as well as some of the country's leading college bands for three days of performances and education.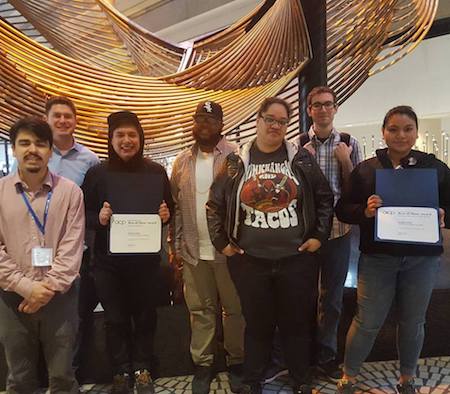 Journalism awards
Seven journalists from The Independent student newspaper attended the Associated Collegiate Press Midwinter National College Journalism Convention from March 2-5 in San Francisco. The Independent won second place Best in Show among four-year schools publishing less than weekly. The Independent's website was named seventh place Best in Show among four-year schools with enrollment less than 12,000. Last month, six students from the newspaper attended the Illinois College Press Association state journalism convention in downtown Chicago. During the awards ceremony, Mary Kroeck won a second-place award for a critical review in the arts section, and Spencer Jones received a third-place certificate for a sports story. The Independent and its student journalists competed against non-daily publications from all Illinois colleges and universities with enrollments over 4,000.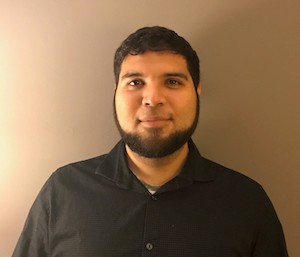 Visiting the United Nations
With the help of a Student Travel Award from the NEIU Foundation's Leader Fund, Andrew Moreno will attend the 61st session of the Commission on the Status of Women, from March 11-18 at the United Nations headquarters in New York. He will attend as a delegate/advocator for Women's International League for Peace and Freedom (WILPF). At the conference, delegates for WILPF will address women's economic empowerment and the importance of empowering indigenous women, among other topics. Moreno, who secured a spot in the session with the assistance of Sociology Professor Nancy Matthews, is a Sociology major and Women's and Gender Studies minor.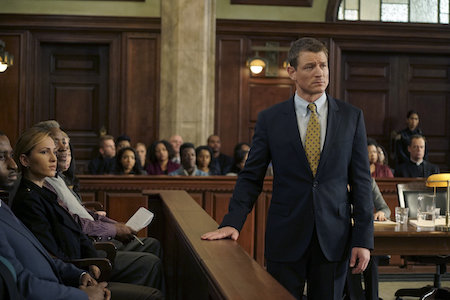 'Chicago Justice'
Northeastern Illinois University has been discovered. Since 2013, the Main Campus and El Centro locations have been used as film sets for a number of television productions. Now Northeastern has appeared in an episode of mega-producer Dick Wolf's new NBC series, "Chicago Justice." The new addition to the Chicago-oriented franchise, which includes the hit series "Chicago Fire," "Chicago P.D." and "Chicago Med," finds the state's attorney's team of investigators and prosecutors in pursuit of justice in the face of media-fueled public opinion, power struggles and city politics. A March 7 episode of "Chicago Justice" titled "See Something" was filmed in part at Northeastern.
And there's more!
Check out Assistant Professor of Justice Studies and Women's and Gender Studies Adam Messinger's video about his first book, "LGBTQ Intimate Partner Violence: Lessons for Policy, Practice, and Research."
In the media
What a play!
Brian James (M.A. '92 Administration and Supervision - General Administration), assistant men's basketball coach at Northwestern University, received national headlines for drawing up a play that will go down in history. With 1.7 seconds left, the Wildcats executed a pass the full length of the court and scored to beat Michigan by 67-65. "It might have been the happiest moment I've ever had in coaching," James told Sporting News. 
Also in the media ...
Mary Ann Ahern from NBC5 interviewed Interim President Richard Helldobler about the state budget crisis. The report is scheduled to air during the 6 p.m. newscast on March 10.
To do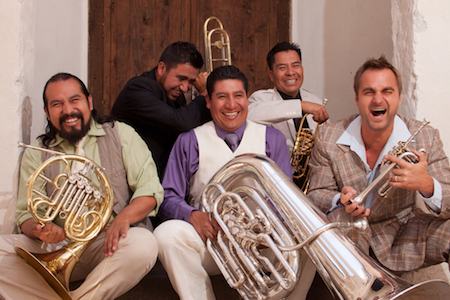 Chicago Brass Festival
M5 Mexican Brass will open the 9th annual Chicago Brass Festival, a two-day event and that will feature a series of workshops with Northeastern faculty and guest artists on March 10-11. Founded by Associate Professor of Music Travis Heath, the Chicago Brass Festival hosts world-renowned performers and is dedicated to presenting quality concerts, master-classes and educational events.
Mark your calendar!
Chad Kouri exhibition, through March 17, Fine Arts Gallery
Jazzy Mondays: I'm Every Woman, 6:30 p.m. March 13, Carruthers Center
HERstory Month: A Women's Worth Conference, 10 a.m.-4 p.m. March 14, Alumni Hall North
Graduate Voice Recital, 7:30 p.m. March 14, Recital Hall
Coming Out of the Shadows, 1 p.m. March 15, Pedroso Center
HERstory Month: Pandora's Box, noon March 16, Pedroso Center
"Gender Revolution" screening, 1:30 p.m. March 16, Alumni Hall South
Faculty Artists: Jaime Gorgojo with Kay Kim, 7:30 p.m. March 16, Recital Hall
Thursday Night Live: The Slopers, 10 p.m. March 16, Student Lounge
Bruce Nelson Junior Percussion Recital, 4:30 p.m. March 17, Recital Hall
Spring Student Dance Concert, 8 p.m. March 17, Auditorium
#FollowFriday
Department of Music
What's going on in the Department of Music, which recently earned reaccreditation by the National Association of Schools of Music? Find out by following the department on Facebook, where you'll find performance photos, concert updates and more!
Do you have a story tip? Let the public relations office know!
Mike Hines, Director of Public Relations, m-hines@neiu.edu, (773) 442-4240