Northeastern Illinois University's longest-running scholarship event has announced the special guest speakers—and a new location. Find out who is coming to the 45th Annual Chuck Kane Scholarship Golf Event next month, who was honored on a list of most influential Latinos and more!
Around the Commons
Special guests for Kane SCHOLARSHIP GOLF EVENT
Chicago Tribune sports columnist David Haugh and Northeastern alumnus Elias Kasongo, a refugee from Congo who worked his way to upper management at Eli's Cheesecake, will be the featured speakers during the 45th Annual Chuck Kane Scholarship Golf Event. The University's longest-running event to raise funds for scholarships will take place on Aug. 7 at Eaglewood Resort & Spa in Itasca. The event is held annually in memory of former Northeastern athletic director and golf coach Charles "Chuck" Kane, remembered as a warm and wonderful man who took great pride in his teaching.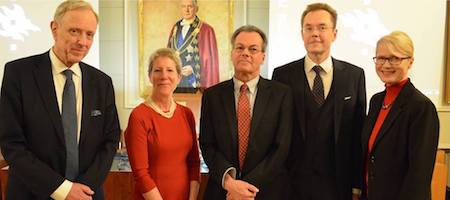 Back from the Finland Fulbright
History Professor Patrick Miller could not have picked a more opportune point in modern American history to travel overseas as a Fulbright Scholar. Appointed as the 2016–2017 Fulbright Bicentennial Chair in American Studies at the University of Helsinki, Miller arrived in Europe in August of 2016—just in time for the stretch run of an American presidential race that captured the attention of the entire world. The theme of Miller's appointment was diversity and multiculturalism, and his home country provided plenty of fodder for conversation and debate in his host country. Read more about his eventful appointment overseas.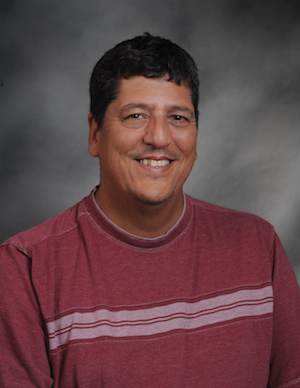 A new article from Physics Chair Paulo Acioli
Physics Professor and Department Chair Paulo Acioli published in collaboration with Argonne National Laboratory partner Julius Jellinek an article titled "Theoretical Analysis of Photoelectron Spectra of Pure and Mixed Metal Clusters: Disentangling Size, Structure and Composition Effects" in the prestigious Journal of Physical Chemistry C. Acioli and Jellinek propose a new method to analyze experimental photo-electron spectra using state of the art density functional theory computations. In this analysis, they were able to explain the remarkable difference in spectra on atomic clusters that differ by a single atom in terms of size, structure and composition effects. This methodology, together with advances in synthesis techniques, will become an indispensable computation-based aid in the design of controlled synthesis protocols for manufacture of nanosystems and nanodevices with precisely desired electronic properties and characteristics.
And there's more!
In the media
Concern about Venezuela
The Chicago Reader featured Professor of Educational Leadership and Development Ana Gil-Garcia and her views on the unrest in her native country of Venezuela. "I am very worried about not only my family in Venezuela, but everybody's family there," Gil-Garcia said. "When they don't have toilet paper, when they can't go to a supermarket, yes, of course I have to be worried."
50 Most Influential Latinos
Several members of the Northeastern community were named to Negocios Now's 2017 list of the 50 Most Influential Latinos. They are:
To do
Chicago Chamber Music Festival
Northeastern will host the Chicago Chamber Music Festival (CCMF) from July 29 through Aug. 5. The CCMF is a one-week summer immersion program for talented young musicians ages 12-18. The goal of the CCMF is to provide students and young musicians an intensive experience that develops both their solo and chamber music playing regardless of their backgrounds. Co-directed by Susan Tang and Jaime Gorgojo, the festival includes five events that are free and open to the public.
Mark your calendar!
"Melvin and Howard" screening, 7:30 p.m. Aug. 2, Auditorium
Thursday Night Live: Thee Arthur Layne, 10 p.m. Aug. 3, Student Lounge
#FollowFriday
College of Business and Management
In honor of Kane speaker Elias Kasongo, this week we're featuring the College of Business and Management, which provides undergraduate and graduate education to a diverse student population and supports student-led events. Follow the college on Facebook or join its LinkedIn group for student and faculty success stories, special events and professional development information.
Do you have a story tip? Let the public relations office know!
Mike Hines, Director of Public Relations, m-hines@neiu.edu, (773) 442-4240