Northeastern Illinois University is among the nation's leaders in two recent rankings—for least student debt and safest campus. Find out more about the rankings, which faculty members published articles and which high-profile alumnus announced his retirement from the NBA.
Around the Commons
A national leader for least debt
Northeastern students graduate with the 15th-lowest student loan debt nationally among public four-year colleges and universities and the lowest debt among all Illinois institutions, according to a report. LendEDU's second annual Student Loan Debt By School By State Report was created using licensed Peterson's financial aid data that is provided by the institutions.
A national leader for safety, too
Northeastern has been ranked the country's third-safest campus in a new report by College Stats, an organization that uses statistics to help students make informed decisions about where to attend college. Using data from the FBI, the U.S. Department of Education and a student survey, College Stats found Northeastern has the nation's third-lowest crime rate. Clemson University in South Carolina topped the ranking. The story was reported by USA Today College.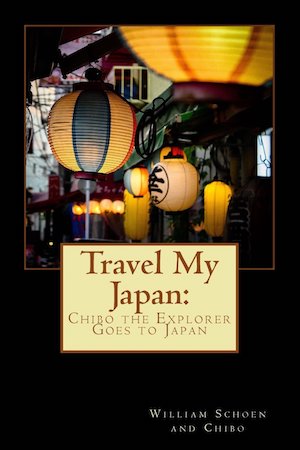 'Travel My Japan'
World Languages and Cultures Instructor William Schoen has self-published a book titled "Travel My Japan: Chibo The Explorer Goes To Japan." The book inserts Schoen's cat, Chibo, into photos he has taken on his many trips to Japan. The goal of this fun project: "I hope people like the photographs and get more interested in Japan," said Schoen, a 28-year Northeastern instructor who has visited the country at least once a year for the past 17 years. Schoen also is working on two books that focus on the more serious subjects of Japanese language and culture.
Backpacks for children in need
The Office of Alumni Relations has teamed up with Cornerstone Community Outreach to collect backpacks for more than 150 children who are without permanent housing. Backpack donations may be dropped off at Northeastern's Alumni Center through Aug. 23, and the Office of Alumni Relations will provide in-kind donation credit. Donors may also contribute funds online for Northeastern to purchase supplies on their behalf by selecting "NEIUAA Backpack Drive." (For some guidance, the cost of a backpack is around $15-$35.) The backpacks will be distributed Aug. 24 at the Cornerstone Community Outreach Center.
And there's more!
In the media
Retired from the NBA
Danny Crawford (B.A. '76 Secondary Education-Physical Education) officiated the best of them over his 32-year career as an NBA referee. Now the Northeastern alumnus has retired. The NBA broke the news in a tweet that read: "Dan Crawford, one of the most accomplished referees in NBA history, is retiring. Congrats to Danny on an incredible career!"
Waiting for the eclipse
President Emerita Sharon Hahs and her husband, Billy, are well known around Northeastern for their love of eclipses. Later this month, the eclipse will come to them. "You know roughly what's going to happen," Sharon Hahs told the St. Louis Post-Dispatch. "But with each one you have a deeper appreciation for our physical world."
Also in the media ...
To do

NEIU Weekend
Registration is now open for NEIU Weekend, scheduled for Sept. 15-16! Alumni, students, parents, faculty, staff and friends are all welcome as Northeastern kicks off the celebration of its 150th anniversary with live music, campus tours, a family picnic and of course the Golden Gala Alumni Awards.
Mark your calendar!
"Little Murders" screening, 7:30 p.m. Aug. 16, Auditorium
Thursday Night Live: The Glass Eyes, 10 p.m. Aug. 17, Student Lounge
#FollowFriday
Financial Aid
The Office of Financial Aid shares important scholarship, FAFSA and employment tips and reminders on Facebook and Twitter. Follow along to make earning your degree that much easier!
Do you have a story tip? Let the public relations office know!
Mike Hines, Director of Public Relations, m-hines@neiu.edu, (773) 442-4240