Students began moving into The Nest residence hall today, and you know what that means: The Fall 2018 semester is just about to begin at Northeastern Illinois University! Get up to speed on a prestigious new research grant and much more in time for the start of the academic year.
Around the Commons
HSI Program research grant
Northeastern is one of 31 institutions to earn the first batch of research grants awarded in the National Science Foundation's Improving Undergraduate STEM Education: Hispanic-Serving Institutions Program. Northeastern's five-year, $1.5 million grant will fund a learning community called Agua en Comunidades Experimentales (ACE), which translates to Water in Research Communities. The ACE learning community will include social supports, scientific training and research experiences related to water science, and will evaluate the impact of the ACE learning community on student success in introductory STEM courses as well as student retention in STEM degree programs.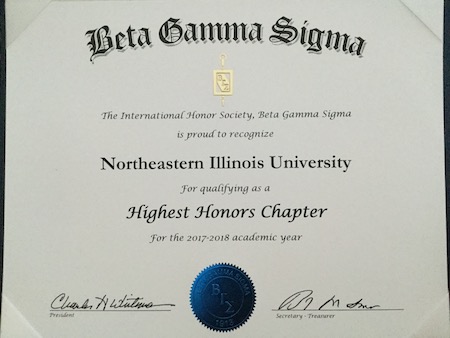 Highest Honors
Beta Gamma Sigma this week awarded the Northeastern chapter of the business honors society Highest Honors. When the College of Business and Management earned AACSB accreditation in 2016, it became eligible to add a chapter of Beta Gamma Sigma, which honors the top business students at AACSB-accredited schools. The chapter was founded by faculty advisers Narendar Rao and Jane Xu, along with student chapter leadership.
And there's more!
In the media
A groundbreaking event
Professor Emeritus and former Director of the Carruthers Center Conrad Worrill came another step closer to realizing a longtime dream when he joined Chicago Mayor Rahm Emanuel and other advocates for the groundbreaking of an indoor track facility on the city's South Side. "I'm ecstatic, happy, overjoyed, we've been fighting for this for over 35 years and I think it will give an option to Chicago Public Schools student athletes in having accessibility to an indoor track," Worrill told Block Club Chicago. "I believe it will put Chicago on the map and it's an opportunity to put Chicago track and field on the map." Worrill also was a featured guest on WGN Radio's "Steve Cochran Show."
Also in the media ...
Diverse: Issues in Higher Education reported that the National Association for Student Affairs Professionals Foundation has announced its new name: The Dr. Melvin C. Terrell Educational Foundation, Inc. Terrell is a Vice President Emeritus of Student Affairs at Northeastern.
To do
'Parts and Accessories'
Erik Geschke's new exhibit in the Fine Arts Gallery, "Parts and Accessories," will explore issues surrounding class, dystopia and modernity. Referencing elements of architecture, industrial design and human physiology, the mixed-media sculptures often depict fragments of something larger or allude to what is unseen. Geschke is a mixed-media artist who has exhibited his work both nationally and internationally. The exhibit will run Aug. 27 through Sept. 28.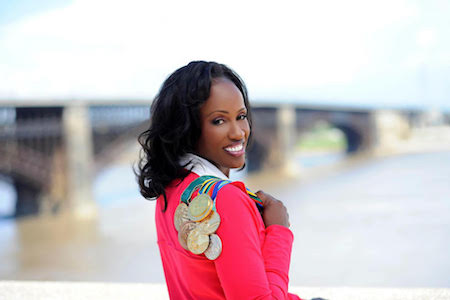 Goodwin Lecture
Three-time Olympic gold medal track and field athlete Jackie Joyner-Kersee will participate in a talk titled "An Evening With Jackie Joyner-Kersee" as Northeastern presents the fourth installment of the Daniel L. Goodwin Distinguished Lecture Series on Sept. 11. Dubbed "The Greatest Female Athlete of the 20th Century" by Sports Illustrated, Joyner-Kersee is second to none. She won six Olympic medals (three gold, one silver, two bronze) and four World Champion titles over four consecutive Olympic Games. Both President Gloria J. Gibson and Joyner-Kersee were born in East St. Louis, Ill. In 1988, Joyner-Kersee established the Jackie Joyner-Kersee Foundation, which provides youth, adults and families with the resources to improve their quality of life with special attention directed to East St. Louis.
Mark your calendar!
#FollowFriday
Attention, students!
If you are a currently enrolled student, the NEIU Students account on Facebook is a must-follow to stay up to date on events, deadlines and tips for making the most of your time at Northeastern Illinois University.
Do you have a story tip? Let the Office of Public Relations know!
Mike Hines, Director of Strategic Communications, m-hines@neiu.edu, (773) 442-4240