Northeastern Illinois University took a big step toward the opening of its first residence hall in the fall of 2016. Read more about The Nest, plus the latest on Reunion, plans for a high-profile movie screening and more!
Around the Commons
Now accepting applications
Northeastern is now accepting applications for its first residence hall, which opens in fall 2016. If you haven't already seen the virtual tour, be sure to check it out!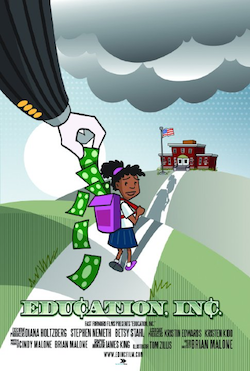 'Education, Inc.' screening
The Department of Educational Inquiry & Curriculum Studies is sponsoring a screening of "Education, Inc." and panel discussion on Oct. 5. Following the film, retired University of Illinois at Chicago College of Education Professor Bill Ayers will moderate a discussion with a panel that includes an individual involved in the recent Dyett High School hunger strike in Chicago.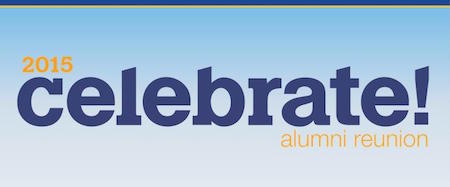 Reunion is coming
Don't miss out! Northeastern will host its first-ever Homecoming Block Party, a trip to a Chicago Fire soccer game, workshops at the new El Centro location and much more as part of the 2015 NEIU Alumni Reunion festivities that will take place Oct. 2-3.
And there's more!
If you missed last week's Student Center for Science Engagement Seventh Annual Student Research Symposium (Da In Lee presents her poster in the photo at the top of the page), be sure to check out the photos!
Grow Your Own Teachers, a program that has been implemented by Northeastern's College of Education, has been recognized by the White House as one of over 230 Bright Spots in Hispanic Education across the country that has demonstrated a strong commitment to improving the educational attainment of Hispanics.
Social Work Assistant Professor Milka Ramirez will present a workshop about preserving oral family history on Sept. 30 at the Puerto Rican Arts Alliance Center.
Organizers of the annual Art in Response to Violence conference have announced that his year's event will take place on Oct. 22.
In the media
MLive reported that retired Education Professor Ellen Fiedler will lead a parent workshop on developing the social skills of gifted children.
The Chicago Tribune listed Northeastern among the universities that hosted events for National Voter Registration Day on Sept. 22.
The Examiner highlighted the Oct. 16 Jewel Box Series concert by Doreen's Jazz New Orleans among its musical performances to see.
To do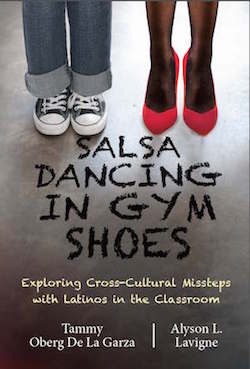 Latinos in the classroom
Tammy Oberg De La Garza, who earned her Bachelor of Arts degree in Elementary Education – Teacher Education in 1993 and her master's in Teaching Language Arts in 1996, will return to Northeastern on Sept. 29 for a presentation of her book "Salsa Dancing in Gym Shoes: Exploring Cross-Cultural Missteps With Latinos in the Classroom." The event will take place at 4:30 p.m. in Student Union room 214.
'Comedy of bad manners'
Stage Center Theatre will debut Gina Gionfriddo's "Becky Shaw" on Oct. 1. Regarded as a "comedy of bad manners" when it opened in New York in 2009, the play centers on the relationships of four characters—Suzanna, Andrew, Becky and Max—and takes the audience on a journey of a bad date that changes all of their lives.
Mark your calendar!
Art Alumni Exhibition, Sept. 28-Oct. 16, Fine Arts Gallery
Long Night Against Procrastination, 6-11 p.m. Sept. 30, Ronald Williams Library
"Out of the Blue" screening ($2/$5), 7 p.m. Sept. 30, Auditorium
Poetry and Song of W.B. Yeats, 3:05 p.m. Oct. 1, Recital Hall
Cristela Alonzo comedy, 7 p.m. Oct. 1, Auditorium
Thursday Night Live: Sable Beldam, 10 p.m. Oct. 1, Student Lounge
Art Alumni Exhibition reception, 6 p.m. Oct. 2, Fine Arts Gallery
#FollowFriday
#NEIUPres
Look out, Twitter! President Sharon Hahs will conduct her first Twitter chat through the University's main account from 11:30 a.m.-12:30 p.m. on Monday, Sept. 28. Be sure to use the hashtag #NEIUPres!
#ElCentroTurns1
The one-year anniversary of El Centro's grand opening is coming up on Sept. 30! Stay tuned to El Centro on Facebook and Twitter next week to view never-before-seen videos, historic photos and to contribute your own thoughts on the past, present and future of El Centro.
Do you have a story tip? Let the public relations office know!
Mike Hines, Director of Public Relations, m-hines@neiu.edu, (773) 442-4240