Northeastern Illinois University faculty members just can't be stopped! Find out who won a state award, who published a third book and who shared their expertise with the news media in this week's edition of Noteworthy at Northeastern.
Around the Commons
State Legacy Leadership Award
The Illinois Association for Gifted Children (IAGC) has named Counselor and Special Education Professor Michele Kane the 2017 winner of its Bonnie Park Leadership Legacy Award. Kane will receive the award at the association's annual convention, which will take place Feb. 2-4 in Naperville, Ill. The IAGC awards the Bonnie Park Leadership Legacy Award to an individual who works as an advocate for gifted students, is actively involved in the field of gifted education and shows evidence of making a significant contribution to the field or having a measurable impact on gifted students.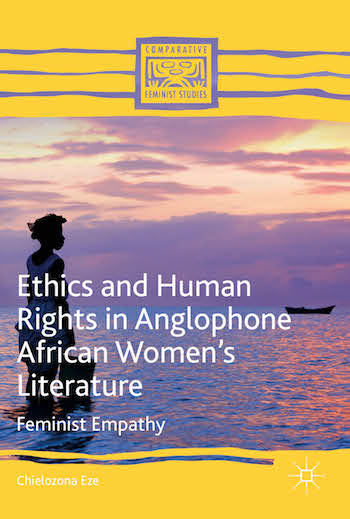 Chielozona Eze publishes third book
Associate Professor of English and African American Studies Chielozona Eze has published his third book, "Ethics and Human Rights in Anglophone African Women's Literature: Feminist Empathy." Published by Palgrave Macmillan Press, the book proposes feminist empathy as a model of interpretation in the works of contemporary English-speaking African women writers.
Never stop learning!
The Office of Community and Professional Education has announced its spring lineup of non-credit programs that includes training for pharmacy technicians and veterinary assistants, a clarinet symposium and a GMAT accelerated test prep course. Three free introductory programs also will be offered: Intro to American Sign Language on Feb. 4, Make Your Own Valentine's Day Card in Village Square on Feb. 9 and Intro to Contemporary/West African Dance at the Carruthers Center for Inner City Studies. Check out the full list of offerings.
Chicago Metro History Fair
Librarians from the Ronald Williams Library will welcome students from area high schools on Feb. 3 for a "Research-Coaching-Palooza" in partnership with the Chicago Metro History Fair. Librarians will offer research workshops and one-on-one guidance for high school students as they work to develop their projects, papers and websites. The mission of the Chicago Metro History Fair is to spark students' interest in the study of history, engage them in civic life, and foster their intellectual self-confidence through student programs, professional development for teachers and curriculum materials that support critical-thinking and historical-thinking skills.
And there's more!
In the media
Poster power
Northeastern alumnus Justin Santora (B.A. '08 Art) was featured by DNAinfo Chicago after creating a popular set of posters for the Women's March on Washington and in Chicago. Santora told DNAinfo that he recently visited a modern history exhibit in Germany and was struck by the Soviet propaganda posters. "It becomes a cultural artifact," Santora said.
Also in the media ...
DNAinfo Chicago quoted Associate Professor of Educational Inquiry and Curriculum Studies Lance Williams in a story about January violence in Chicago.
CBS2 interviewed Assistant Professor of Political Science William Adler for a story about the Women's March on Chicago.
DNAinfo Chicago reported that members of the Northeastern faculty will participate in a selection panel for video art to be installed at the Albany Park Branch Library.
To do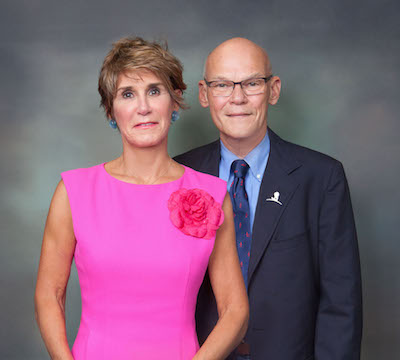 James Carville and Mary Matalin
Internationally known political pundits, strategists and power couple James Carville and Mary Matalin will participate in a wide-ranging discussion of the current state of politics as Northeastern kicks off the Daniel L. Goodwin Distinguished Lecture Series on Feb. 2. The event will be moderated by award-winning Chicago journalist and Northeastern alumnus Thomas Corfman.
Mark your calendar!
#FollowFriday
University Police
Are you following the University Police on Facebook? Follow along for safety tips, instructions on signing up for N-Alert and even opportunities to become a skilled storm spotter.
Do you have a story tip? Let the public relations office know!
Mike Hines, Director of Public Relations, m-hines@neiu.edu, (773) 442-4240