Northeastern Illinois University kicked off the Daniel L. Goodwin Distinguished Lecture Series with a visit from internationally respected political pundits, strategists and power couple James Carville and Mary Matalin. Find out what they had to say about the University, which faculty members published new research, how to get in on the NEIUGround community garden and more!
Around the Commons
Goodwin Lecture Series
The Auditorium was filled to capacity for the first Daniel L. Goodwin Distinguished Lecture Series event, which was moderated by alumnus Tom Corfman. James Carville and Mary Matalin discussed President Donald Trump's first two weeks in office, local politics, education and much more during the 90-minute event. Noting Northeastern's national rankings, Carville said: "This university is really remarkable. If you want value and you want something that works, this university is doing a great job." (Stay tuned for a video recap of the event!)
Speaking of national rankings ...
Northeastern placed seventh in the nation—and first among Illinois universities—in LendEDU's new College Risk-Reward Indicator. The indicator factors in the average student loan debt per graduate and average early career pay for graduates (or the median salary for alumni with 0-5 years of experience). In August 2016, LendEDU reported that Northeastern students graduate with the ninth-lowest student loan debt nationally among public four-year colleges and universities. Among all four-year colleges and universities, Northeastern ranked 28th.
Black History Month
Black History Month is here! Check out the Pedroso Center's schedule of events and be sure to watch Rainbow PUSH Coalition senior advisor Janette Wilson's keynote speech from the Rev. Dr. Martin Luther King Jr. Annual Program on Jan. 17.
Research on health care and language barriers
Three members of the faculty co-authored a new article in the Journal of Community Health titled "The Adolescent Health Care Broker—Adolescents Interpreting for Family Members and Themselves in Health Care." The authors were Associate Professor of Health, Physical Education, Recreation and Athletics Jennifer Banas, HPERA Assistant Professor James Ball, Library Associate Professor Lisa Wallis, and Sarah Gershon of Waukegan High School. The article explores the role of adolescents as language interpreters in health care settings.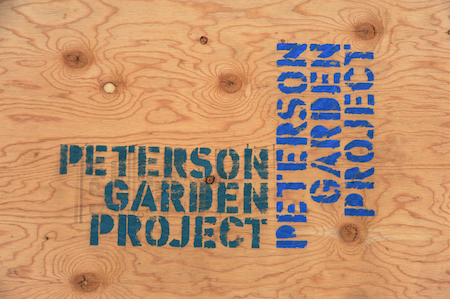 Dig in with NEIUGround
Registration is now open for plots in the NEIUGround community garden. Learn how to grow your own food and share what you learn with fellow students, faculty, staff and neighbors in the community. People interested in gardening at NEIUGround do not need any gardening experience. Membership is $85 per year and includes a 4-by-8-foot plot, some supplies and gardening lessons.
Research on parenting vs. bad influences
With assistance from Northeastern alumnus and Mathematics Instructor Bechir Amdouni (M.S. '14 Mathematics), former Northeastern Assistant Professor of Mathematics Anuj Mubayi led a team of researchers who used math to find where positive parenting can be overridden by negative peer influences. Mubayi, who is now at Arizona State University, and his team drew data from a 2013 study of Chicago high school students. The findings were published in the Royal Society journal Proceedings A.
And there's more!
Northeastern will be closed on Feb. 13 in recognition of Abraham Lincoln's birthday.
The Division of Student Affairs has published its annual report.
The Daniel L. Goodwin College of Education published its latest newsletter.
The Career Development Center has published its latest newsletter.
In the media
James Carville and Mary Matalin
Be sure to tune in to tonight's edition of "Politics Tonight" on CLTV at 5:30 p.m. (repeats at 10 p.m.) to see an interview with Daniel L. Goodwin Distinguished Lecture Series guests James Carville and Mary Matalin. Carville and Matalin sat with WGN-TV Political Analyst Paul Lisnek in the Sachs building just before the lecture to share their views on the Donald Trump presidency thus far and where the country is headed. The show also streams live.
Also in the media ...
Bisnow cited research by Associate Professor of Economics Michael Wenz in a story about the economic impact of casinos.
The Columbia Chronicle quoted Associate Professor of Computer Science Graciela Perera in a story about cyber security. "One of the great things we can do is train not only people to be in the cyber security field but also people who are outside of the field on how they can be better users or better protect themselves," she said.
To do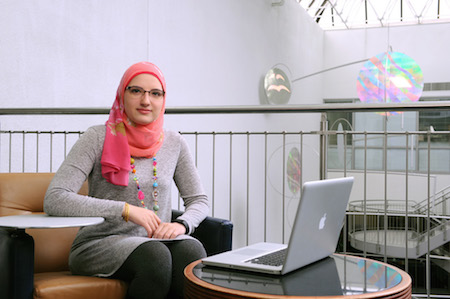 International Business Conference
Northeastern alumna Alaa Basatneh (B.A. '15 Political Science) will be the keynote speaker for the 2017 International Business Conference (IBC) on Feb. 6 and 7. Basatneh is an editorial coordinator for Fusion, an ABC News subsidiary that is geared toward the Millennial market. She also is the subject of "#chicagoGirl," a documentary about her efforts on behalf of victims of the Syrian crisis. Free and open to the public, the annual conference is organized and run by students from Northeastern's College of Business and Management.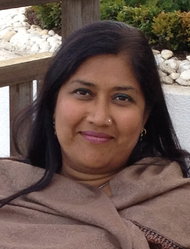 Sarah L. Hoagland Speaker Series
Emory University Associate Professor of Philosophy and Women's Gender and Sexuality Studies Falguni Sheth will speak on "Race, Vulnerability and Violence" at the fourth annual Inspiring TriVia: The Sarah L. Hoagland Speaker Series on Feb. 9. Sheth's research is in the areas of continental and political philosophy, legal and critical race theory and philosophy of race, post-colonial theory, and sub-altern and gender studies.
Entrepreneurship Days
Northeastern alumnus Jose Fulgencio (B.A. '10 Political Science) will serve as the two-day speaker for Entrepreneurships Days on Feb. 14 and 15. The event is hosted by the College of Business and Management club AWeSome Achievers Who Serve. The event runs from 3-5 p.m. in CBM 149 both days.
Mark your calendar!
#FollowFriday
College of Business and Management
The College of Business and Management provides undergraduate and graduate education to a diverse student population and supports student-led events such as next week's International Business Conference. Follow the college on Facebook or join its LinkedIn group for student and faculty success stories, special events and professional development information.
Do you have a story tip? Let the public relations office know!
Mike Hines, Director of Public Relations, m-hines@neiu.edu, (773) 442-4240