Northeastern Illinois University's Board of Trustees has announced the appointment by unanimous vote of Provost Richard J. Helldobler as Interim President of the University effective Oct. 1, 2016. Read more about Helldobler, student opportunities at the national political conventions and more!
Around the Commons
Interim President
Provost Richard J. Helldobler has been appointed Interim President of the University effective Oct. 1, 2016, through March 31, 2018. President Sharon K. Hahs, who has been University President since 2007, is retiring on Sept. 30. Helldobler joined the University in 2013 as Provost and Vice President for Academic Affairs. As the University's chief academic officer he held responsibility for all matters related to academics, including the oversight of four colleges, the library, admissions, recruitment and other areas.
Participating in the process
Northeastern students Anna Augustyn and Emily Hosman were selected by The Washington Center to attend the 2016 national political conventions as part of its Internships and Academic Seminars program. Available through Northeastern's Student Leadership Development office, the opportunity is open to Student Government Association members.
And there's more!
In the media
The Coast News of Encinitas, Calif., profiled Ben Churchill (M.A. '08 Educational Leadership: School Leadership), new superintendent of the Carlsbad Unified School District.
The Chicago Tribune listed a July 31 concert by Protege Philharmonic in the Auditorium on its roundup of recommended classical concerts.
To do
Chicago Chamber Music Festival
Northeastern will host the Chicago Chamber Music Festival (CCMF) from July 30 through Aug. 6. CCMF is a one-week summer immersion program for talented young musicians ages 12-18. The goal of the CCMF is to provide students and young musicians an intensive experience that develops both their solo and chamber music playing regardless of their backgrounds.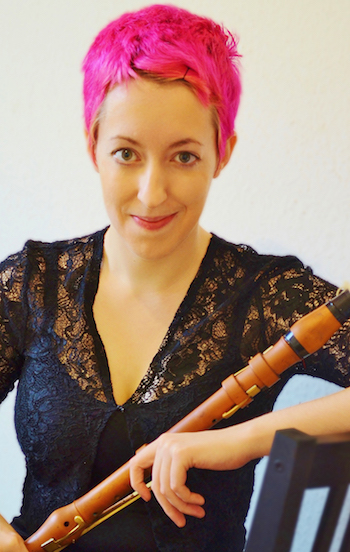 Chicago Historical Clarinet Workshop
Marie Ross will perform in the Recital Hall on August 8, 9 and 10 at 7:30 p.m. as part of the Chicago Historical Clarinet Workshop sponsored by the Chicago Clarinet Ensemble. Ross is one of the most innovative leaders of the next generation of early music performers. Performing regularly on historical clarinets from the Baroque period through the early 20th Century, Ross is a true specialist of the clarinet.
Mark your calendar!
#FollowFriday
Milestone achieved
Northeastern's official Facebook page has surpassed 20,000 followers! If you're not following along, do so now to get all the University's latest news, photos and videos. And if you already do follow, you can celebrate by inviting your friends, family and classmates to join the party.
Do you have a story tip? Let the public relations office know!
Mike Hines, Director of Public Relations, m-hines@neiu.edu, (773) 442-4240