The spring semester is underway at Northeastern Illinois University—and we have two major announcements. Read more about the new director of the Jacob H. Carruthers Center for Inner City Studies and the next speakers in the Daniel L. Goodwin Distinguished Lecture Series in the year's first Noteworthy at Northeastern.
Around the Commons
Woodward and Bernstein
Journalism icons and authors Bob Woodward and Carl Bernstein will participate in a conversation about current events during the third installment of the Daniel L. Goodwin Distinguished Lecture Series on Feb. 8. College of Arts and Sciences Interim Dean Katrina Bell-Jordan will moderate. In the early 1970s, Woodward and Bernstein broke the Watergate story for The Washington Post, leading to the resignation of President Richard Nixon. The story set the standard for modern investigative reporting, for which they and The Post were awarded the Pulitzer Prize.

A new director at CCICS
Northeastern has appointed Andrea E. Evans as director of the Jacob H. Carruthers Center for Inner City Studies, effective Jan. 16. Evans has spent half of her 14-year higher education career in administration, serving as program coordinator, department chair and dean at several universities in Illinois. Evans is a published scholar in the area of educational leadership and continues to serve as an editorial board member for Educational Administration Quarterly. Recently, Evans was appointed to the State Educator Preparation and Licensure Board and has served as a consultant for K-12 schools and educators.
And there's more!
Northeastern will be closed on Jan. 15 in observance of Dr. Martin Luther King Jr. Day.
About 40 members of the Northeastern community will join more than 1,000 other volunteers during a Martin Luther King Jr. Day of Service event on Jan. 15. The volunteers will participate in beautification efforts at Gale Elem Community Academy in the Rogers Park neighborhood of Chicago.
Assistant Professor of Computer Science Rachel Adler and Associate Professor of Teacher Education Hannah Kim have co-authored an article in Education and Information Technologies titled "Enhancing future K-8 teachers' computational thinking skills through modeling and simulations."
The IRS has appointed alumnus Martin Rule (B.S. '92 Accounting) to the Internal Revenue Service Advisory Council.
In the media
'Behind the Curtain'
WGN-TV Political Analyst Paul Lisnek often invites Northeastern faculty members to lend their expertise to his show, "Politics Tonight." Recently, he also invited Richard C. Lindberg, author of "Northeastern Illinois University: The First 150 Years," to appear on his podcast, "Behind the Curtain." (Lindberg's interview begins around the 17:30 mark.) Asked how the founders of Northeastern would respond to seeing the University of today, Lindberg said, "They would be astounded to see how education has changed, the fact that college education has become so universal for so many students. In those days, if you went to college, you came from a family that could afford it. ... That has been the real social change of public education since the time of World War I."

Featured by Self
Self magazine is the latest publication to explore Assistant Professor of Justice Studies and Women's and Gender Studies Adam Messinger's book, "LGBTQ Intimate Partner Violence: Lessons for Policy, Practice, and Research." "We need to not think of LGBTQ [intimate partner violence] as this monolithic experience," Messinger told the magazine. "It's not going to be exactly the same for everyone, and that's important for service provision and providing support."
Paying it forward
The biggest independent film studio outside of Hollywood is located in Chicago—and Cinespace Chicago just happens to be run by Northeastern alumni and brothers Alex Pissios (B.A. '94 English) and Nick Pissios (B.S. '02 Management). CNBC recently told the story of the rise of the booming studio. Alex talked about his uncle Nick Mirkopoulos, who got the Chicago venture started and died in 2013. "He wanted me to remember where I came from, and I do" Alex told CNBC. "Every day, I come to work with a smile on my face, and I try to find ways to pay this forward." That has been evident at Northeastern, where the Pissios brothers endowed a new scholarship through the NEIU Foundation and named it after their uncle.
Best Dance in Chicago
Another honor! Chicago Sun-Times dance critic Hedy Weiss named Ensemble Español's "Raices" performance one of Chicago's best of 2017. "Every performance by this ensemble is a precision-tooled theatrical dream," she wrote. The review came just a few weeks after the Chicago Tribune named the performance one of the 10 best of 2017.
Also in the media ...
WGLT interviewed Vice President for Student Affairs Daniel López about Northeastern's work with undocumented students.
WBEZ's "Worldview" invited Associate Professor of History Mateo Farzaneh to talk about recent protests in Iran.
To do
Dr. Martin Luther King Jr. Day
Northeastern will host the annual Tribute to the Legacy of Dr. Martin Luther King Jr. – Making the Dream a Reality at 2:30 p.m. Jan. 16 in the Auditorium. This year's featured speaker is social justice leader and co-founder of the Women's March on Washington Tamika Mallory. She will be joined by a student performance along with a special appearance by spoken word artist Mysonne Linen. The event is scheduled for 2:30 p.m. in the Auditorium.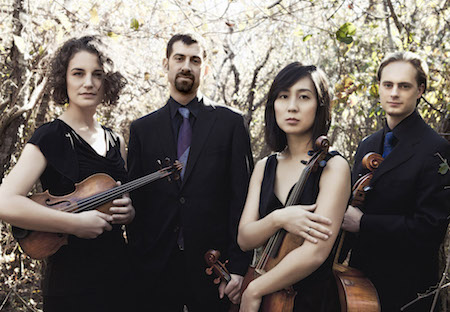 Jewel Box Series
The Chiara String Quartet will perform Jan. 19 as part of the Jewel Box Series. The Chiara has established itself as among America's most respected ensembles, lauded for its "highly virtuosic, edge-of-the-seat playing" (The Boston Globe). They are currently Hixson-Lied Artists-in-Residence at the Glenn Korff School of Music at the University of Nebraska-Lincoln.
'Bad Editions'
By incorporating strategies that deviate from tradition, a group of artists, curated by Rafael E. Vera, explore the possibilities of printmaking as a process and philosophy in the new exhibit in the Fine Arts Gallery. "Bad Editions" will run through Feb. 2, with a reception at 6 p.m. Jan. 19.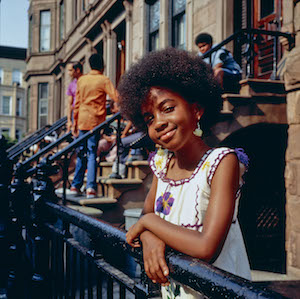 Chicago Film Society screenings
The ninth season of Chicago Film Society screenings in the Auditorium has kicked off. (An image from Spike Lee's "Crooklyn," screening on Jan. 24, is above.) All screenings are presented on 35mm using the best possible prints from studios and archives. Tickets cost $2 with an NEIU ID and $5 for the general public and can be purchased at the door.
Mark your calendar!
Thursday Night Live: Asphyxiate, 4 p.m. Jan. 14, Student Lounge
Thursday Night Live: Rosaries, 10 p.m. Jan. 18, Student Lounge
#FollowFriday
Attention, students!
If you are a currently enrolled student, the NEIU Students account on Facebook is a must-follow to stay up to date on events, deadlines and tips for making the most of your time at Northeastern Illinois University.
Do you have a story tip? Let the public relations office know!
Mike Hines, Director of Public Relations, m-hines@neiu.edu, (773) 442-4240