Noteworthy at Northeastern: Happy New Year!
What snow and cold? Spring semester has begun at Northeastern Illinois University, and we've got plenty of news and notes from around the University to keep you occupied until it's warm again. (Or at least until next week.)
Around the Commons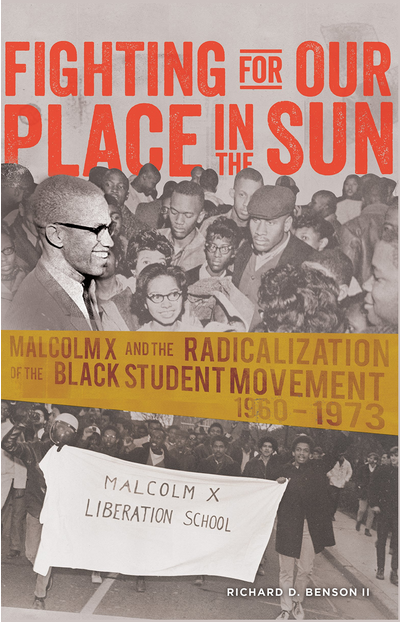 A published alum
Northeastern alumnus Richard D. Benson II (M.A. '02 Inner City Studies Education) has published a book titled "Fighting for Our Place in the Sun: Malcolm X and the Radicalization of the Black Student Movement, 1960-1973." Benson, who earned his Ph.D. at the University of Illinois at Urbana-Champaign in 2010, covers uncharted historical connections that have not been significantly covered in book form. In the book's acknowledgements, Benson writes, "I am forever grateful to the academic grounding I received at [the Carruthers Center for Inner City Studies]. To Anderson Thompson of the CCICS, your guidance and wisdom have been critical in my work. I can never repay you for all the aid you provided me through this entire process, but I will always remain dedicated to the tradition of educating our people in the legacy of the 'Communiversity' way. To the ancestors Dr. Jacob H. Carruthers and Professor Leon Harris of the Center, my time spent in your courses remains highlights of my time at the Center, thank you. ... To the faculty and staff of the Jacob Carruthers Center for Inner City Studies and the former Communiversity of Chicago: Conrad Worrill (thank you for the major push)… ."
Grant for art education
The Center for College Access and Success has been awarded a $30,000 grant from the Polk Bros. Foundation titled Spaces for Possibility, an arts-based learning community for reflective teacher practice. Over the course of this three-year project, CCAS will invite over 25 K-12 arts and content teachers from Chicago Public Schools to form a community committed to questioning, exploring, and expanding the possibilities of art education.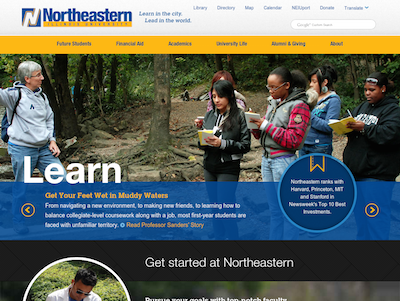 Website honors
Northeastern's new website, which launched with a sleeker, more user-friendly look in July 2014, is a finalist for an eduStyle Award for the best homepage. Be sure to exercise your right to vote for the Golden Eagles!
And there's more!
Northeastern alumnus Tim Wambach is the co-playwright and co-lead performer in "Handicap This!" The play will run Jan. 21-25 at Stage 773 in Chicago.
The Illinois Transatlantic Slave Trade Project published two Occasional Papers by Northeastern alums: "Volume 1, Number 1 – The African Origins of African Americans and the Black Codes: The Right to Citizenship and Education in the United States," by Josef Ben Levi (M.A. '78 Inner City Studies Education), who is now a Northeastern instructor; and "Volume 1, Number 2 – The Lamentations of Oppression: The Multifarious Nature of Race and Racism," by Kamau Rashid (M.A. '02 Inner City Studies Education).
The new Ronald Williams Library website has gone live.
In the media

Ask her anything
Nicole E. Holland, professor of Educational Inquiry and Curriculum Studies and African and African-American Studies, was the latest faculty member featured in Northeastern's partnership with The Mash, the Chicago Tribune's weekly publication for teens. Holland answered questions about choosing a major, living at home during college and support for students with learning disabilities. Hey, she's pretty good at this!
Also in the media ...
To do

Honoring Martin Luther King Jr.
Northeastern will celebrate the life and accomplishments of Civil Rights Movement leader Rev. Dr. Martin Luther King Jr. in a series of events this month. The events will include a speech by TV personality Touré (pictured above), a presentation by Communication, Media and Theatre Assistant Professor Wilfredo Alvarez and a day of service.
Jewel Box preview
Award-winning German vocal group Calmus will bring its program Touched to Northeastern's Recital Hall at 7:30 p.m. on Jan. 23, as part of the University's Jewel Box Series concert events. The quintet, with its unique lineup of soprano, tenor, countertenor, baritone and bass, made its debut in 2010 at Carnegie Hall in New York.
Mark your calendar!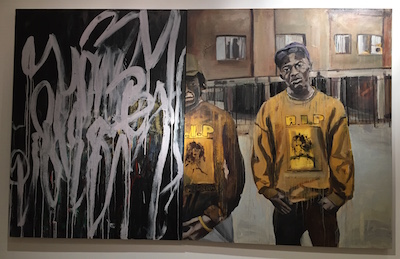 Do you have a story tip? Let the public relations office know!
Mike Hines, director of public relations, m-hines@neiu.edu, (773) 442-4240