Northeastern Illinois University Associate Professor of History Joshua Salzmann has published a fascinating first book, and the University made history with its Giving Tuesday fundraising efforts. Find out more about those stories, plus read about a student competition at the Federal Reserve Bank of Chicago in this week's edition of Noteworthy at Northeastern.
Around the Commons
'Liquid Capital'
Associate Professor of History Joshua Salzmann has published his first book, "Liquid Capital: Making the Chicago Waterfront." The book, which will be released Dec. 4, is published by the University of Pennsylvania Press. "Liquid Capital" explores how politicians transformed the southwest shore of Lake Michigan into a waterscape that supports the life and economy of Chicago. Salzmann's book details how, through a combination of entrepreneurship, civic spirit and bareknuckle politics, the Chicago waterfront became a hub of economic and cultural activity while also the site of many of the nation's precedent-setting decisions about public land use and environmental protection.
Giving Tuesday raises record total
The NEIU Foundation raised more than $44,000 on Giving Tuesday, more than double last year's record fundraising total. The money raised will be applied to scholarships and improved learning environments, and all of it counts toward the Transforming Lives campaign.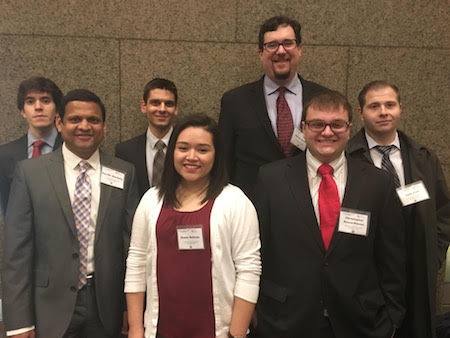 Chicago Fed Challenge
Northeastern sent 11 Economics students to the Federal Reserve Bank of Chicago on Nov. 13 to compete in the College Fed Challenge. Led by Assistant Professor Hardik Marfatia, the team of students returned from the high-profile competition with experience and motivation. "This was the first time that Northeastern was competing at a one-to-one level with the best universities in the Midwest region," Marfatia said. "I—and more importantly, our students—believe that the NEIU team outperformed all the expectations that anyone can have from a debut team. The economic analysis of our team was thorough, cohesive, in-depth and innovative."
And there's more!
Northeastern will host a One Stop Enrollment Express from 10 a.m.-5:30 p.m. in Alumni Hall on Dec. 5. Departments from across the University will come together to help students prepare for the spring semester.
Social Work Instructor Mary Reynolds has been selected to participate in the Allstate Foundation Greater Good Nonprofit Leadership program.
Judy Lejeck (M.A. '16 Linguistics) recently presented aspects of her master's thesis research, "Non-feminist 'feminists' in Anton Chekhov's Three Sisters," at three different conferences: the Culture, Language, and Social Practice (CLASP) Conference, the Linguistic Association of the Southwest (LASSO), and the 10th Nordic Conference on Language and Gender. A shortened version of her thesis also was published in The Voice and Speech Review.
In the media
Remembering Harold Washington
Chicago Sun-Times columnist Mary Mitchell interviewed Professor Emeritus and former Director of the Carruthers Center Conrad Worrill about the lasting effects of the death of Harold Washington, Chicago's first black mayor. Worrill recalled hearing the news of Washington's heart attack while teaching a class. "All the news channels had been interrupted," Worrill told Mitchell. "All I could think about was getting some people down to the hospital to observe what was going on because in my mind I knew a battle was getting ready to unfold."
'All Things Being Equal'
Department of English Chair Tim Libretti has launched a podcast titled "All Things Being Equal." The podcast is meant to explore and discuss our culture, society and politics through an egalitarianism, thinking about what we mean by our ideal of equality, whether we've achieved it, and if we haven't what it would look like.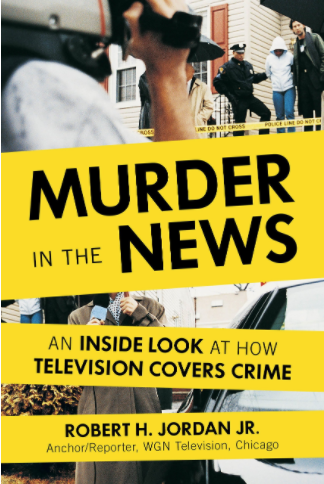 'Murder in the News'
Northeastern alumnus Robert Jordan (M.A. '94 Speech) has been busy since retiring from WGN-TV. The Chicago Tribune published a story about Jordan's new book, "Murder in the News: An Inside Look at How Television Covers Crime." According to the Tribune, the introduction to Jordan's book includes this passage: "I hope that students in journalism schools across the country will consider much of the information in this book as they go about their jobs reporting the news."
Also in the media ...
To do
The Nutcracker
The Ruth Page Civic Ballet's popular re-creation of the holiday classic "The Nutcracker" returns to Northeastern for two performances per day on Dec. 2 and Dec. 3.
Mark your calendar!
Student Holiday Art Sale, through Dec. 8, Fine Arts Gallery
"No Child," Dec. 1, 2, 7, 8 at 7:30 p.m. and Dec. 9 at 2 p.m. and 7:30 p.m., Stage Center Theatre
"Night Moves" screening, 7:30 p.m. Dec. 5, Auditorium
Thursday Night Live: Wild Earp, 10 p.m. Dec. 7, Student Lounge
#FollowFriday
Department of History
Stay up to date on the books, lectures and more from the Department of History through its Facebook page.
Do you have a story tip? Let the public relations office know!
Mike Hines, Director of Public Relations, m-hines@neiu.edu, (773) 442-4240