Forget what the calendar says—summer has begun at Northeastern Illinois University! As classes resume for the summer sessions, meet one of the top students in the Daniel L. Goodwin College of Education, find out who's raving about a faculty member's new book and take one last peek back at Commencement.
Around the Commons
A fearless future teacher
After an unexpected medical discharge from the Air Force, Becca Peterson chose Northeastern over other universities for its affordable tuition but quickly found there was much more to her new college home. Nearly three years later, Peterson is a star English/Secondary Education major on track to graduate in 2018. "[Becca] really tries to understand what makes us all similar rather than different," Associate Professor of Educational Inquiry and Curriculum Studies Eleni Makris said. "Her ability to see the similarities rather than the differences among people and her unconditional acceptance of others will make her an exceptional educator." Read more about this exceptional student.
More from Commencement
More than 950 students participated in Commencement on May 8—the most in at least eight years! After you watch the highlights video above, you can watch the speeches by Commencement speaker Valerie Jarrett and student speaker Joshua Koo.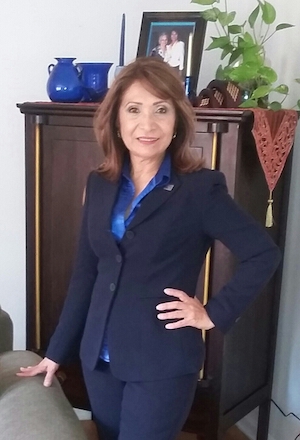 Fulbright project in Liberia
Professor of Literacy, Leadership and Development Ana Gil-Garcia will depart for Liberia on June 1 as part of the Fulbright Specialist Program (FSP). During her 25-day visit Gil-Garcia will update and standardize the curriculum of Grand Bassa Community College with the purpose of supporting the institution to get its courses accredited and transferrable in the Liberian and West African higher education system. The Fulbright Specialist Program promotes links between U.S. scholars and professionals and their counterparts at host institutions overseas. The focus of FSP is short-term collaborative educational capacity-building and the development of longer-term educational relationships.
And there's more!
In the media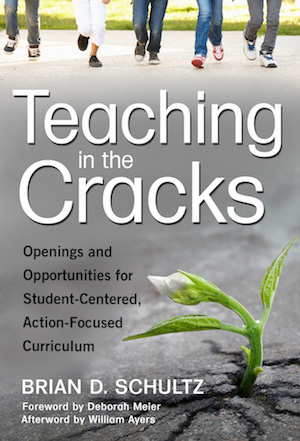 'A remarkable book'
Professor Brian Schultz, chair of the Department of Educational Inquiry and Curriculum Studies, participated in a 35-minute interview with Ralph Nader about Schultz's new book, "Teaching in the Cracks." "This is a remarkable book," Nader said during the podcast. "It really is packed with material that you can use as a parent, you can use as a teacher—people who even home-school can get a lot of motivation in terms of the aims of education."
To do
Forks of the Roads
Northeastern will host Forks of the Roads Enslavement Markets, a nationally acclaimed traveling exhibition, through Sept. 15. The exhibit tells the story of the history of America's internal chattel slave trading in the Lower Southwest. Curated by Friends of the Forks of the Roads Society, Inc. in Natchez, Miss., the exhibition details facts about the largely untold history of domestic enslavement and trafficking in America. The exhibit is located on the second floor of the Student Union. An exhibition opening is planned for 2 p.m. June 7.
Mark your calendar!
Thursday Night Live: The Guardsmen, 10 p.m. May 25, Student Lounge
#FollowFriday
Career Development Center
Follow the Career Development Center on Facebook and Twitter to keep up with current internship, workshop and professional development opportunities. Or you can contact the Career Development Center for a mock interview! Remember: Prepare, prepare, prepare!
Do you have a story tip? Let the public relations office know!
Mike Hines, Director of Public Relations, m-hines@neiu.edu, (773) 442-4240