Northeastern Illinois University wrapped up February with a slew of successes and accolades, and March will kick off with the annual student-run International Business Conference. We've got lots more about what to expect in the coming month, including a leadership summit, a visit from an Oscar-nominated director and opportunities for students to study abroad.
Around the Commons
International Business Conference coming
Northeastern will host the International Business Conference on March 2-3. This year's conference will focus on Asia Pacific countries. Organized and run by students from the College of Business and Management, the conference is free and open to the public.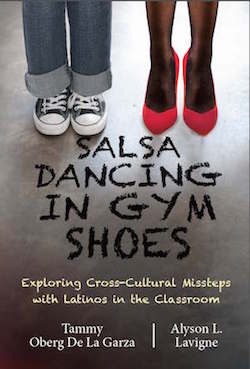 Education alum releases book
Northeastern alumna Tammy Oberg De La Garza has co-authored a new book that is designed to help teachers connect and succeed with their Latino students. A release party for "Salsa Dancing in Gym Shoes: Exploring Cross-Cultural Missteps With Latinos in the Classroom" is scheduled for Feb. 27.
Newspaper awards
The student staff of the Independent campus newspaper won four awards at the Illinois College Press Association convention on Feb. 20-21 in Chicago. Daniel Fiddler won first place for headline writing and second place for sports game story. Sports editor Andrew Pappas received honorable mention in the sports feature story category. Pappas and production manager Brisa Becerril shared second place for sports page design.
Library conference
Three librarians from the Ronald Williams Library, Michelle Guittar, Molly Mansfield and Kimberly Shotick, will lead a half-day pre-conference workshop at the Association of College and Research Libraries Conference on March 25 in Portland, Ore. Joining them will be former Northeastern librarians James Rosenzweig and Mackenzie Salisbury.
Who's Who honors
Northeastern recognized students who have been nominated for Who's Who Among Students in American Universities & Colleges during a Feb. 26 ceremony. The program honored outstanding campus leaders for their scholastic and community achievements. Three of the nominated students will randomly be awarded the Pettus Randall III scholarships for $5,000, $3,000 and $2,000. This year, the following students were recognized: Nicole Ashmore, Kenya Barbara, Melissa Brand, Cesar Favela, Stephanie Herrera, Patricia Jaimes, Catherine Jarvis, Ryan Johnson, Jennifer Lewis, Gabriela Mata, Mohammed Nayeem Khan, Ahriel Mullings, Pedro Nungaray, Jannelle Perez, Jerry Rosales, Alfonso Trevino Jr., Sarah Vaid, Ebaa Wahdan, Chad Ziarko and Anett Zlotorcyzki.
And there's more!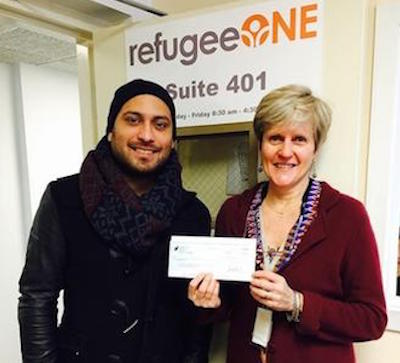 Northeastern student group Alliance for Student Social Workers recently donated $1,000 to RefugeeOne, an agency that provides a full range of services to refugees who have resettled in the Chicago area.
Justice Studies Department Chair Cris Toffolo will give a presentation about teaching human rights at the International Education Summit on March 6 at Harper College in Palatine.
Attention, students! Registration is now open for the summer sessions and fall 2015 semester.
In the media
Set your DVR
ABC7 sent camera crews to El Centro twice this week for a piece to air March 21 as part of the station's "Ñ Beat" series about Chicago's Latino community. The station spoke with students and staff from the new location about El Centro's roots, the new building and what's in store. Stay tuned!
Also in the media ...
To do
Want to study abroad?
The Office of International Programs will host its first Mobility Fair from 9 a.m.-5 p.m. March 4-5 in the Student Union. Representatives from international partner universities around the world will be on hand to share information about one- and two-semester-long exchange programs available to our students at their institutions. Students can receive credit toward graduation and financial assistance for courses completed abroad.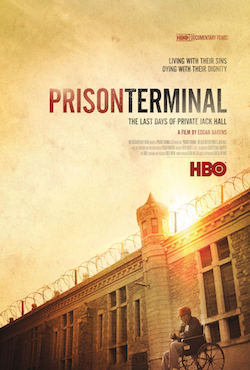 Meet the director
Edgar Barens will screen his Academy Award-nominated film, "Prison Terminal: The Last Days of Private Jack Hall," on the main campus on Wednesday, March 11. The screening is hosted by Northeastern's Psychology Club and Generativity Club.
Leadership summit
The Fourth Annual Black Women's Leadership Summit will present a panel discussion and screening of "Anita" from 7-9:30 p.m. March 2 in the Golden Eagles room. The documentary tells the story of Anita Hill, the woman who charged Supreme Court nominee Clarence Thomas with sexual harassment. The event is free and open to the public.
Mark your calendar!
"Gregor and the Squonk" ($10), Feb. 27 at 7:30 and Feb. 28 at 2 p.m. and 7:30 p.m., Stage Center Theatre
"Who is Dayani Cristal?" film screening (free), 6:10 p.m. March 4, El Centro Room 201
Nancy Lu Rosenheim artist talk (free), 3 p.m. March 5, Fine Arts Gallery
Gender, Violence and Accountability: Palestinian and Israeli Feminists Speak Up (free), 1:40 p.m. March 5, Pedroso Center
Jazz Combos Workshop Concert (free), 3:05 p.m. March 5, Recital Hall
Women Composers Concert (free), 7:30 p.m. March 5, Recital Hall
EmpowHERment Group (free) 3 p.m. March 5, Pedroso Center
#FollowFriday
Live from the IBC
Follow the International Business Conference on Facebook and Instagram for the latest speaker information, announcements and student pics. You can also check out the detailed conference program, which will be available March 1.
Do you have a story tip? Let the public relations office know!
Mike Hines, director of public relations, m-hines@neiu.edu, (773) 442-4240