The FAFSA timeline is changing, and Northeastern Illinois University's Office of Financial Aid is here to help. Find out about upcoming #EarlyFAFSA workshops, next week's Graduate Open House, a faculty member's book award and more!
Around the Commons       
#EarlyFAFSA workshops
Northeastern will host four #EarlyFAFSA Completion Challenge events at three of its locations in the coming weeks. Current students, high school students and returning students, as well as their families, are welcome to attend. Students can apply for their 2017-18 aid beginning Oct. 1, 2016, using 2015 income data.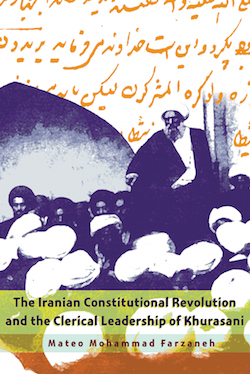 First Book Award
Phi Alpha Theta, the international honor society for History students and professors, has awarded Associate Professor Mateo M. Farzaneh the 2016 Best First Book Award. "The Iranian Constitutional Revolution and the Clerical Leadership of Khurasani" was published in March 2015 by Syracuse University Press. The book provides an overview of the political history of Iran in the 19th and early 20th centuries and the ideas of the renowned cleric Mulla Muhammad Kazim Khurasani. The Constitutional Revolution (1906-1911) was the 20th century's first such political movement in the Middle East. Khurasani, a Shiite jurist, scholar and spiritual leader, was a leading advocate of constitutionalism.
Reflections: Part 8
We wish nothing but the best for President Sharon Hahs, who will retire at the end of the month. Before she goes, Interim President Richard Helldobler sat her down for one last informal chat to reflect on her decade at Northeastern. He also got her to offer some advice to her successor. Check out the final installment in our Reflections series.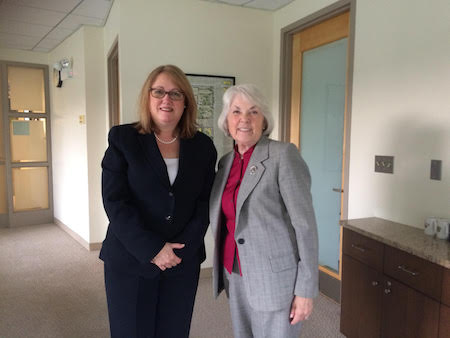 A special visit
President Sharon Hahs this week hosted Jacqueline Padron, program director of the United States Department of Agriculture, Hispanic-Serving Institutions National Program (USDA-HSINP). Padron, who was appointed to her position five months ago, is visiting regional offices that are sponsored by the program. Northeastern is the host institution for the USDA-HSINP Midwest Office, and Padron visited with administrators, faculty and staff from Northeastern and other Hispanic-Serving Institutions in the region.
And there's more!
In the media
In the newsroom
On consecutive nights, WTTW's "Chicago Tonight" invited a Northeastern alumnus and a professor to join panel discussions on city violence and the national economy, respectively. Eddie Bocanegra (B.A. '12 Social Work) participated in a special edition of the program that focused on the Chicago violence, and Economics Professor Emeritus Ed Stuart addressed the Fed's decision not to change interest rates.
Also in the media ...
To do
The 82 reading series
As part of its minor in Creative Writing, the Department of English has launched a new reading series called The 82 on Sept. 29 with three local writers. Lily Be, Willie X. Lin and C. Russell Price will participate in the event from 4-6 p.m. in Fine Arts 202.
Mark your calendar!
Millicent Kennedy and Rachelle Hill exhibition, Sept. 26 through Oct. 21, Fine Arts Gallery
Meet and greet with Police Chief John Escalante, 12:30 p.m. Sept. 27, Pedroso Center
Refugeeism in the Abrahamic Traditions, noon Sept. 28, Pedroso Center
Financial literacy workshop, 7 p.m. Sept. 28, Student Union 003
"The Silent Enemy" screening, 7:30 p.m. Sept. 28, Auditorium
Hispanic Heritage Month: Latin Dance Showcase, 6 p.m. Sept. 29, Alumni Hall
Thursday Night Live: Shelly Miller, 10 p.m. Sept. 29, Student Lounge
Black Homecoming/Welcome Black, 7 p.m. Sept. 30, Alumni Hall
#FollowFriday
Financial Aid
The Office of Financial Aid is dishing out all kinds of scholarship, FAFSA and employment tips and reminders on Facebook and Twitter. Following the Office of Financial Aid on social media could give you the knowledge to make earning your degree that much easier!
Do you have a story tip? Let the public relations office know!
Mike Hines, Director of Public Relations, m-hines@neiu.edu, (773) 442-4240