From sweaters to hats to pennants, Northeastern Illinois University students, faculty and staff displayed their Chicago Blackhawks gear with pride this week as the team won the Stanley Cup championship for the third time in six seasons. Find out what the University's president had to say about the happy occasion, plus who's releasing a book and who's releasing new music.
Around the Commons
All that jazz
Jeff Kowalkowski has made a name for himself as a veteran of the Chicago creative jazz scene. The Music instructor is active as a freelance keyboardist and bandleader of the Jeff Kowalkowski Trio performing classical, jazz and rock music with a specialty in "avant-garde" and "new music." Now, the jazz power trio is set to release its self-titled debut June 29 on the New Atlantis Records label.
We want the cup!
As the Blackhawks paraded their Stanley Cup around the city, President Sharon Hahs extended the team an invitation: Why not bring it to Northeastern? "Here at Northeastern, we share your values," she said. "These are values of integrity, excellence, community and empowerment." RedEye was quick to report on the #BringTheCupToNEIU campaign.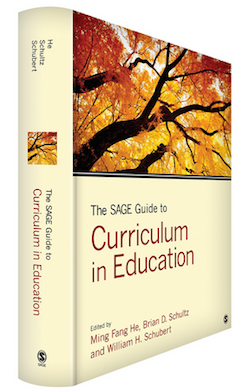 Focus on curriculum
Chair of the Department of Educational Inquiry and Curriculum Studies Brian Schultz has co-edited a curriculum textbook published by Sage Publications that is due out July 7. "The SAGE Guide to Curriculum in Education" explores the interdependence and interconnectedness of the four commonplaces of curriculum: subject matter, teachers, learners and milieu.
And there's more!
In case you missed it, here is the video that won the 2015 Gold Hermes award for Internal Communication Campaign for the Student Affairs Orientation videos. The video was screened for the Board of Trustees on June 18.
Katrina Bell-Jordan, associate dean of the College of Arts and Sciences; Cris Toffolo, chair of the Department of Justice Studies; and Kris Pierre, senior director of Academic and Community Partnerships delivered a presentation at the 2015 ADP/TDC/NASPA Civic Learning & Democratic Engagement Meeting in New Orleans on "Reimagining Food and Reimagining Relationships: Building a Framework for Integrating Student Learning." They spoke about work done over the past two years developing and implementing Northeastern's Reimagining Food Initiative. Additionally, Pierre, Toffolo and Communication, Media and Theatre Associate Chair Cyndi Moran give a similar presentation at the Illinois Campus Compact Conference in Chicago.
In the media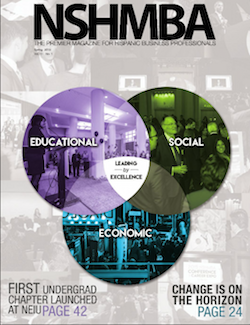 First of its kind
The National Society of Hispanic MBAs profiled Northeastern in its magazine for founding the organization's first undergraduate chapter. Turn to Page 42 to read the full story. Northeastern will be the academic co-lead at NSHMBA's 2015 Conference & Career Expo in Chicago.
Feel the passion
The Sun-Times profiled Ensemble Español and its popular "Flamenco Passion" live dance and music performances, which are scheduled for June 19 and 20 in the 39th American Spanish Dance & Music Festival. As part of the event, renowned Spanish dancer and choreographer Raquel Gomez will present the full company work that she first began setting on the company when she traveled from Spain to Chicago last November. Be sure to watch Part 1, Part 2, Part 3 and Part 4 of the creation of the dance.
Also in the media ...
The Chicago Tribune profiled alumni Dan and Carol Goodwin, who recently were named 2015 Philanthropists of the Year by the West Suburban Philanthropic Network.
Carruthers Center Director Conrad Worrill appeared on WBEZ to talk about Juneteenth.
The Pioneer Press said "Coffee House should be congratulated" for publishing English Assistant Professor Julie Iromuanya's debut novel.
DNAinfo Chicago reported on Northeastern's new partnership with the Northwest Chicago Film Society.
Spanish radio interviewed Jose Greco and Carmela Greco, with Antonio Jimenez on guitar, to preview Ensemble Español's "Flamenco Passion" performance.
To do
Jazz on a Summer's Evening
Music lovers of all ages will have a chance to relax and listen to a free concert during the annual Jazz on a Summer's Evening event featuring The NEIU Jazz Ensemble. The concert will be held at 7 p.m. Wednesday, June 24, on the University Commons.
Mark your calendar!
"With Two Wings" ($5; free for students and employees), June 19 at 7:30 p.m. and June 20 at 2 and 7:30 p.m., Stage Center Theatre
#FollowFriday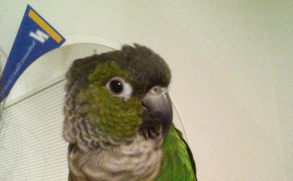 #NEIUpets
There is absolutely nothing academic about this new hashtag on Twitter and Facebook. We just want to see the adorable animals of Northeastern. Check out the photos that have been contributed so far and tweet your own with the #NEIUpets hashtag!
Do you have a story tip? Let the public relations office know!
Mike Hines, director of public relations, m-hines@neiu.edu, (773) 442-4240