Commencement is closing in, and Northeastern Illinois University has invited a tremendous speaker to address the graduates. Find out more about Maria Woltjen, the winner of this year's Distinguished Research Professor award and more in this week's edition of Noteworthy at Northeastern!
Around the Commons
Commencement speaker
Activist, lawyer and immigration law scholar Maria Woltjen will be Northeastern's May 2019 Commencement speaker. Woltjen is the founder and Executive Director of The Young Center for Immigrant Children's Rights at the University of Chicago Law School. The Young Center's primary work is to advocate for the safety and well-being of unaccompanied and separated immigrant children. Woltjen's focus is on reforming the immigration system—in which children are treated as adults—into a justice system that recognizes children as children, with rights and protection needs all their own. Commencement will be streamed live at neiu.edu beginning at 4 p.m. May 6.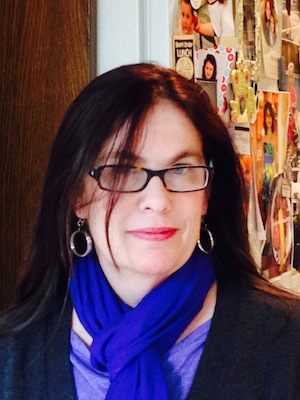 Research Professor Award
Professor of Psychology Ruth (Breckie) Church has been honored with the 2019 Bernard J. Brommel Distinguished Research Professor award. The late Bernard J. Brommel, Professor Emeritus, established the award to be given annually to the tenured or tenure-track member of the Northeastern faculty who best demonstrates excellence in research and scholarship. Church's research focuses on non-verbal communication, specifically co-speech gesture in teaching contexts. She studies how teachers and students use non-verbal gestures (or talk with their hands) while they are trying to teach various concepts.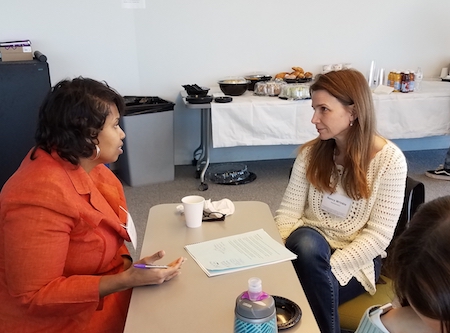 STEM preparation
Seventeen Northeastern faculty and staff members participated in an interactive workshop with visiting experts Dr. Carmen McCallum (Eastern Michigan University) and Dr. Julie Libarkin (Michigan State University) on April 12. The workshop, "From Deficit to Authentic Development: Reimagining Preparation for Prospective STEM students," was co-sponsored by the National Science Foundation-funded project "Agua en Comunidades Experimentales," and the U.S. Department of Education Title III HSI STEM Program "EXITO: Exit on Time in STEM." Participants learned about unconscious bias, anti-deficit frameworks and innovative ways to mentor first-year students in developmental courses who are interested in pursuing STEM fields.
And there's more!
In the media
Suicide prevention
After a tragic series of suicides within the Chicago Police Department, Northeastern Police Chief John Escalante felt the need to speak out about his own struggles with depression. As former interim superintendent and 30-year veteran of CPD, Escalante participated in a video encouraging officers to seek help when they feel overwhelmed. In a story about CPD's efforts, Escalante told the Chicago Tribune about reaching a breaking point after a divorce and finally seeking help. "It dawned on me: How did I even get up that day?" he told the Tribune. "How am I going to get up tomorrow?"
Also in the media ...
WTTW's "Chicago Tonight" invited Professor Emeritus of Economics Edward Stuart to discuss the economic outlook for Chicago and Illinois.
To do
Jewel Box Series
Neave Piano Trio will perform as part of Northeastern's Jewel Box Series on April 19. Since forming in 2010, Neave Trio—violinist Anna Williams, cellist Mikhail Veselov and pianist Eri Nakamura—has earned enormous praise for its engaging, cutting-edge performances. Neave has performed at many esteemed concert series and at festivals worldwide, including Carnegie Hall's Weill Recital Hall.
Coming next week!
#FollowFriday
Stage Center Theatre
Stage Center Theatre has debuted its final play of the season, "The Pillowman." Follow along on Facebook for the latest news and photos from the stage!
Do you have a story tip? Let the Office of Public Relations know!
Mike Hines, Director of Strategic Communications, m-hines@neiu.edu, (773) 442-4240