Wow! It was a historic week for Northeastern Illinois University's College of Business and Management, which earned the prestigious AACSB International accreditation. Read about what the honor means for students, faculty and alumni and much more good news from around the University.
Around the Commons       
Hooray for AACSB!
The College of Business and Management has earned initial accreditation by AACSB International—The Association to Advance Collegiate Schools of Business. Founded in 1916, AACSB International is the longest-serving global accrediting body for business schools that offer undergraduate, master's and doctoral degrees in business and accounting. AACSB Accreditation is the hallmark of excellence in business education, and has been earned by less than 5 percent of the world's business programs. Here's what it means for you.
Top 10 for least debt
Northeastern students graduate with the ninth-lowest student loan debt nationally among public four-year colleges and universities, according to a new report. Among all four-year colleges and universities, Northeastern ranks 28th. "Northeastern Illinois University takes great pride in providing a world-class education that will not burden our future leaders with mountains of student loan debt," Provost Richard J. Helldobler said. "This ranking not only reinforces Northeastern's reputation as a national leader but also affirms that we are meeting our mission as a public university to best prepare our students for productive lives and careers."
Reflections: Part 2
Continuing with our weekly series of videos that feature our interim president and retiring president, Dr. Richard Helldobler asks Dr. Sharon Hahs to ponder her most significant achievements during her decade as University President.
ENLACE honors
Northeastern's ENLACE program has been selected as a finalist in Excelencia in Education's Examples of Excelencia 2016. The winner will be announced at the Celebración de Excelencia event in Washington, D.C., on Sept. 21. Now in its 11th year, Examples of Excelencia is a national initiative to identify and promote programs and departments in higher education that advance educational achievement for Latino students.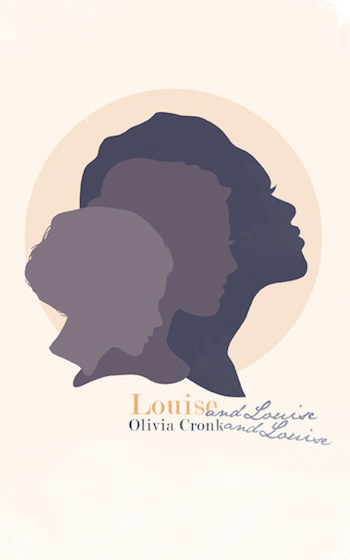 'Louise and Louise and Louise'
Inspired by her pregnancy and motherhood, English Instructor Olivia Cronk will publish a new book of poetry in August. "Louise and Louise and Louise," Cronk's second book, is described by publisher The Lettered Streets Press as "beautiful and repulsive; a train barreling off the tracks toward you." The book's official release is Aug. 15.
Alum and author
Northeastern alumna Tammy Oberg De La Garza has published a novel, "Dare to Respect." Oberg De La Garza earned her Bachelor of Arts degree in Elementary Education – Teacher Education from Northeastern in 1993 and her master's in Teaching Language Arts three years later. She also served as an instructor at Northeastern. Oberg De La Garza co-wrote a book about educating Latino students in 2015.
And there's more!
In the media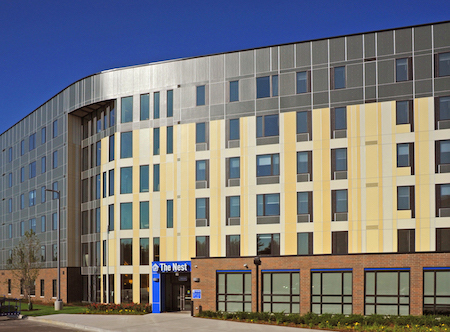 Spotlight on The Nest
With move-in day less than a week away for The Nest, the University's first residence hall, the Chicago Tribune paid a visit and joined a tour with incoming students. The story was published on the Tribune's front page. "It's very vibrant and feels homey," freshman Trevon Sykes told the Tribune. "I think it will be easier for me to transition here because it makes me feel like home."
Also in the media ...
The Casper (Wyo.) Journal published a story about master's student Nicholas Brubaker, who is scheduled to sing with his wife on Aug. 14 in Wyoming.
The Daily Herald quoted student Chris Zeglin, who stars in "Stalker the Musical," in a story about the Chicago Musical Theatre Festival.
The Final Call quoted Justice Studies Instructor Pat Hill in a story about challenges faced by African-American police officers.
To do
Voices of Conscience
The College of Arts and Sciences is serving as a community partner for the Illinois Holocaust Museum & Education Center's Voices of Conscience Lecture by Father Patrick Desbois. A French-Catholic priest, Desbois has led an undertaking of identifying and locating undiscov­ered mass graves of Jews killed during the Holocaust in Eastern Europe. The lecture will take place at 2 p.m. Sept. 18 at Niles North High School in Skokie. Contact Professor of Linguistics Judith Kaplan-Weinger for more information.
Mark your calendar!
"Breathless" screening, 7:30 p.m. Aug. 17, Auditorium
Thursday Night Live: Tijuana Hercules, 10 p.m. Aug. 18, Student Lounge
#FollowFriday
College of Business and Management
There are many ways to celebrate the College of Business and Management's accreditation with AACSB International. One way: Follow the college on Facebook to stay on top of all of the news and events it has to offer.
Do you have a story tip? Let the public relations office know!
Mike Hines, Director of Public Relations, m-hines@neiu.edu, (773) 442-4240