Three members of Northeastern Illinois University's library staff worked together to produce a new digital collection of publications that came out of the Carruthers Center in the 1960s and '70s.
Find out how to view the collection, which students won the Mach Concerto competition and which students and alumni appeared in the Chicago Tribune's high-profile project about DACA recipients. It's all in this week's edition of Noteworthy at Northeastern.
Around the Commons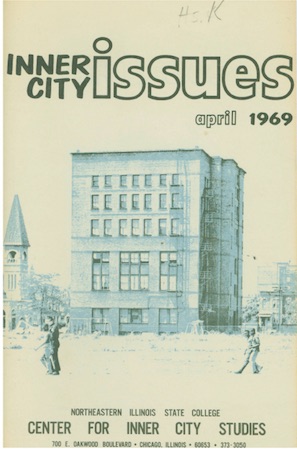 Inner City Issues digital collection
University Archives Librarian Hanna Ahn, Carruthers Center Librarian Robin Harris and Carruthers Center Library Specialist Angela Arroyo have created a new digital collection of Inner City Issues, a publication of the Center for Inner City Studies that was published in the late 1960s and early 1970s by the Concerned Graduate Organization. It featured academic works, as well as poems and editorials, focusing on the inner-city experience at the time. It is compelling as a historical record of the legacy of the Carruthers Center, as well as a tangible reminder of how the same issues that were written about almost 50 years ago are still relevant today. The collection is hosted by the Consortium of Academic and Research Libraries in Illinois and is best viewed in Google Chrome.
Elyse J. Mach Concerto winners
Tyler Miles, Pablo Tobar and Gloria Orozco Dorado were the three student winners of the 2018 Elyse J. Mach Concerto Competition on Jan. 18 in the Recital Hall. More than a dozen Music students competed in the annual competition. Zen Hsu and Gisella Milla earned honorable mention. As part of the competition requirements, all musicians performed their concerti from memory for a panel of three distinguished adjudicators—Rebecca Wilson, Chris Hasselbring and Kimberlie Richter. The three winners will be featured soloists with the NEIU Orchestra, directed by Benjamin Firer, on April 27 at 7:30 p.m. in the Auditorium.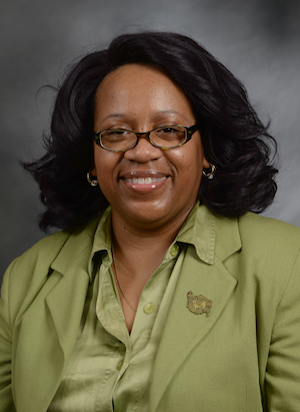 Committee of 50
Executive Director of Financial Aid, Scholarships and Student Employment Maureen Amos has been appointed to the National Association of Student Financial Aid Administrators' Higher Education Committee of 50. This national committee of forward-thinking higher education leaders will spend the next year examining policy areas related to access, affordability, accountability and transparency. The group will produce practical solutions and recommendations for members of Congress.
The future of linguistics
The Department of Linguistics hosted 31 high school students from the Chicago area on Jan. 25 to compete in the first leg of the North American Computational Linguistics Olympiad (NACLO). All of the students have a desire to continue studying linguistics in college. The students who scored in the top percentage internationally will return to Northeastern for a second exam in March. The highest international scorers will then meet in Europe for the final round.
And there's more!
In the media
The faces of DACA
When the Chicago Tribune wanted to tell the stories of the recipients of the Deferred Action for Childhood Arrivals program, it naturally included Northeastern in the discussion. As the future of DACA is discussed in Congress, the Tribune rolled out a massive project telling the stories of 41 recipients, including those of Northeastern students Yadira Alonso (Biology and Linguistics) and Daniel Hernandez (Computer Science), and alumni Alicia Mendoza (B.A. '16 Marketing; M.B.A. '17 Business Administration), Yesenia Pecheco (B.S. '16 Accounting) and Diana Perez (B.A. '13 Communication, Media and Theatre).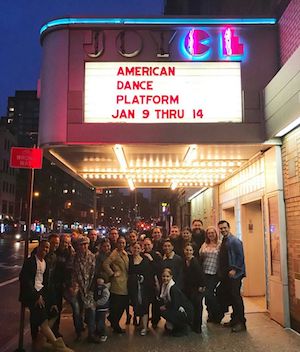 New York, New York!
Ensemble Español "wowed the audience" during its American Dance Platform performance at New York City's Joyce Theater, according to Alastair Macaulay of The New York Times. The chief dance critic also posted a review and photo from the performance on his Instagram account.
A bassist with no limits
Northeastern student Freddy Quintero, a native of Venezuela, will perform on bass this weekend at Jazz Showcase with Cuban pianist Chuchito Valdés. Quintero talked about the journey from his native country to Chicago's music stages with Agúzate. "I consider myself as a musician that is capable of playing different styles of music and enjoying all of them at the same time," Quintero said. "I grew up in a house listening to Venezuelan music every morning, pop, rock, funk and R&B in the afternoon, and Latin music at night. So, this is how I see myself, as a musician with no limits."
Also in the media ...
CNBC invited Business Instructor Brian Langenberg onto "Squawk on the Street" to talk about the problems at General Electric Co. If you look carefully, you'll notice that Langenberg donned a Northeastern lapel pin for the interview.

The Chicago Sun-Times quoted Professor Emeritus and former Director of the Carruthers Center Conrad Worrill in a story about the death of former alderman and prominent judge William Cousins Jr.
To do
Nuevas Voces at NEIU
The winning plays from the Nuevas Voces at NEIU Playwriting Contest and Festival will be performed on Jan. 26-17. The contest and festival founder is retired Communication, Media and Theatre Professor Jim Blair, and the judges are Raúl Dorantes, Sarah Fabian and Northeastern Iterim President Richard Helldobler.
Community Conversations
The College of Arts and Sciences continues its series of conversations on the important and urgent topics of the day with the goal of engaging the scholars and experts of the Northeastern community to discuss and work through the many issues that challenge us, confuse us and move us to think and explore together in collective inquiry and conversation. The first Community Conversations event of 2018, titled Changing Places, Spaces, and People: The Human Dimensions of Climate Change, is scheduled for 7:05 p.m. Jan. 31 in Golden Eagles Room.
Mark your calendar!
"Bad Editions" exhibition, through Feb. 2, Fine Arts Gallery
Thursday Night Live: Brian Torosian, 3 p.m. Jan. 27, Student Lounge
"The Great Waltz" screening, 7:30 p.m. Jan. 31, Auditorium

Thursday Night Live: Dead Freddie, 10 p.m. Feb. 1, Student Lounge
#FollowFriday
College of Business and Management
There's always something going on in the College of Business and Management. Follow along on Facebook to hear about job opportunities, student accomplishments, faculty publications and much more!
Do you have a story tip? Let the public relations office know!
Mike Hines, Director of Public Relations and Web Communications, m-hines@neiu.edu, (773) 442-4240