Northeastern Illinois University Assistant Professor Sunni Ali has published his second book, four faculty members are preparing for the launch event for the book they recently co-edited, and two faculty members have authored chapters in a new linguistics book. Find out more about the books, a special Mossadegh Initiative movie screening and much more in this week's edition of Noteworthy at Northeastern.
Around the Commons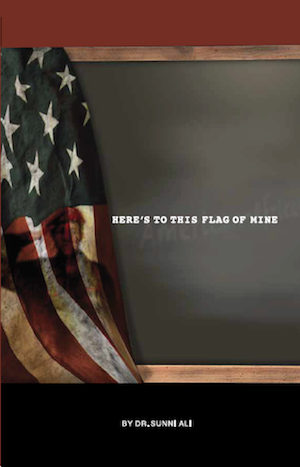 'Here's to This Flag of Mine'
Assistant Professor of Educational Inquiry and Curriculum Studies Sunni Ali has published a new book that applies a metanarrative of the African American experience to address the challenges many African Americans have paying homage to the nation's flag. Published by African American Images, "Here's to This Flag of Mine" addresses the current battle and debate waged between NFL players and owners over protests during the national anthem and explores how previous generations exhibited similar internal struggles of embracing the national flag.
Chicago Metro History Fair
Librarians from the Ronald Williams Library will welcome students from area high schools for a daylong "Research-Palooza" in partnership with the Chicago Metro History Fair on Feb. 19. From 9:30 a.m. to 3 p.m., librarians will offer research workshops and one-on-one guidance for more than 50 Chicago-area junior high and high school students as they work to develop their projects, papers and websites.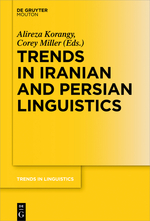 'Trends in Iranian and Persian Linguistics'
Professor of Linguistics Shahrzad Mahootian and Assistant Professor of Linguistics Lewis Gebhardt co-authored a chapter in the new book "Trends in Iranian and Persian Linguistics" titled "Revisiting the status of eš in Persian." Gebhardt also authored a chapter titled "Accounting for *yek ta in Persian." The book is part of the Trends in Linguistics Studies and Monographs series from De Gruyter Mouton Publishers.
Alumni Awards
Northeastern and the Alumni Association are now accepting nominations for the 2018 Northeastern Illinois University Alumni Awards. Winners will be presented during NEIU Weekend's Golden Gala on Sept. 15. The deadline to submit nominations is April 6.
And there's more!
Signup is now open for the Undergraduate Open House on Feb. 28.
Board of Trustees Chair Carlos Azcoitia co-authored an article for Kappan magazine titled "Deciphering the magic of community school leadership."
In the media
Banned in prison
WBEZ reporter Natalie Moore discovered that a 2011 book she co-wrote with Associate Professor of Educational Inquiry and Curriculum Studies Lance Williams, "The Almighty Black P Stone Nation: The Rise, Fall and Resurgence of an American Gang," has been banned in New Jersey prisons. Naturally, she set out to find out why, interviewing Inner City Studies graduate student Johnny Page about his "transformative" experiences with prohibited books in prison.
Also in the media ...
To do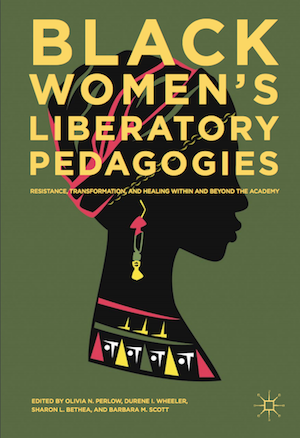 Book launch
Four Northeastern faculty members—Associate Professor of Sociology Olivia Perlow, Associate Professor of Counselor Education Sharon Bethea, Professor Emerita of Sociology, Women's and Gender Studies, and African and African American Studies BarBara Scott and Associate Professor of Educational Inquiry and Curriculum Studies Durene Wheeler—will launch their new book during a talk and reception from 5:30-7 p.m. Feb. 21 in the library of the Carruthers Center. "Black Women's Liberatory Pedagogies: Resistance, Transformation, and Healing Within and Beyond the Academy" is an interdisciplinary anthology that sheds light on the frameworks and lived experiences of black women educators.
Community Conversations
The College of Arts and Sciences has announced the spring slate of conversations about the important and urgent topics of the day with the goal of engaging the scholars and experts of the Northeastern community to discuss and work through the many issues that challenge us, confuse us and move us to think and explore together in collective inquiry and conversation. The first conversations of the semester are "Whole Educator, Whole Child" on Feb. 20 and "Race, Education, and the Current Political Climate" on Feb. 22. View the full schedule of conversations online.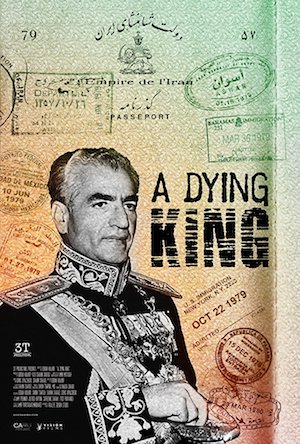 'A Dying King'
As part of the Mossadegh Initiative, Northeastern will host the Chicago premiere of "A Dying King: The Shah of Iran" with a post-film discussion with director Bobak Kalhor on Feb. 18 and 19. "A Dying King" addresses the main causes of the Iranian Revolution, the pursuant 444-day hostage crisis and the adversarial relations between the U.S and Iran.
Jacob H. Carruthers Conference
The Kemetic Institute's 13th annual Jacob H. Carruthers Conference will take place Feb. 17 in Donn F. Bailey Legacy Hall at the Carruthers Center for Inner City Studies. Free and open to the public, the conference's theme is "Back to the Blackland: 1,000 African Intellectual Warriors in the Nile Valley."
Mark your calendar!
"Thou and I" exhibition, through March 16, Fine Arts Center
Thursday Night Live: Held Against Your Head, 9:30 p.m. Feb. 20, Student Lounge
COBM Career Fair, 1-6 p.m. Feb. 22, College of Business and Management
Thursday Night Live: Death of Self, 10 p.m. Feb. 22, Student Lounge
#FollowFriday
College of Arts and Sciences
Just this week, the College of Arts and Sciences Facebook page posted about the new lineup of Community Conversations events, research opportunities for students and last week's Chicago Brass Festival. Follow along for more of the fun!
Do you have a story tip? Let the public relations office know!
Mike Hines, Director of Public Relations and Web Communications, m-hines@neiu.edu, (773) 442-4240