Northeastern Illinois University's new tenure-track faculty members were introduced at the Board of Trustees meeting on Sept. 15.
"I am thrilled to welcome 17 new members of the faculty into the Northeastern Illinois University community," Provost Richard J. Helldobler said. "I am confident their knowledge, passion and creativity will inspire and motivate our students on their individual journeys to success."
Here are the 17 new members of the faculty for the Fall 2016 semester.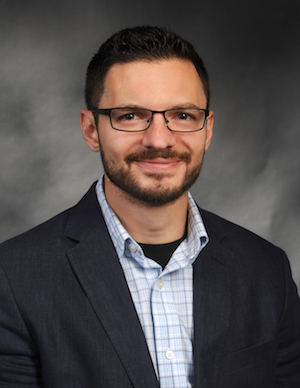 Zachary Bloom, Counselor Education
Bloom earned a Ph.D. in Counselor Education from the University of Central Florida. His research interests include the influence of technology on emerging adults' levels of empathy and objectification, and their quality of interpersonal relationships. Outside of academia, he practices as a mental health counselor and marriage and family therapist.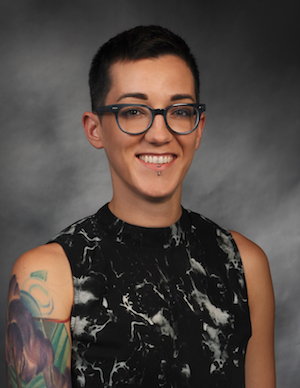 Katie Duffy, Art
Duffy earned a Master of Fine Arts from Maryland Institute College of Art. She is an interdisciplinary artist working with moving images, sculpture, fabrication, interaction and design. Her art explores deep issues of humanity and the comedy of gender. She has been the recipient of a Robert Rauschenberg Grant and The Contemporary Baltimore's Grit Fund for her Hack the Patriarchy coding initiative.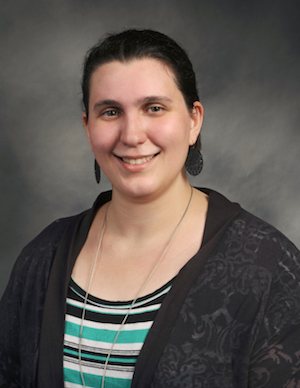 Stacey Goguen, Philosophy
Goguen earned a Ph.D. in Philosophy from Boston University. Her research interests include the philosophical implications of work in social psychology, particularly how stereotypes and social identity impact self-identity and perceptions of personhood. Her teaching interests include philosophy of gender and race, epistemology, philosophy of science, and applied ethics.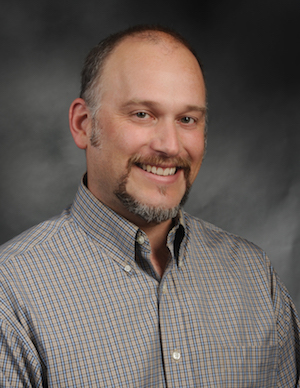 Matthew Graham, Mathematics
Graham earned a Ph.D. in Mathematics from Brandeis University. His research interests include low dimensional topology and mathematical pedagogy and effectiveness in learning outcomes, particularly in developmental math. His pedagogical interests include understanding how to create learning environments and interactions between teachers and students that maximize learning outcomes.
Troy Harden, Social Work
Harden earned an Ed.D. from DePaul University. He has more than 25 years of practice and research experience in community settings. His research interests include community-based interventions with urban youth, returning incarcerated citizens, veterans and veteran families, and trauma-informed practices and restorative justice.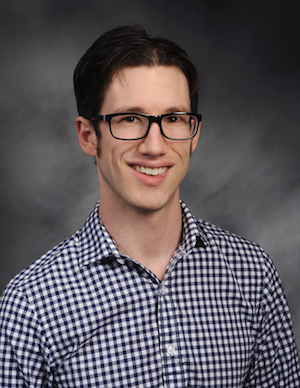 Orin Harris, Physics
Harris earned a Ph.D. in Physics from the University of Washington while searching for dark matter at the Large Hadron Collider in Europe. His research interests include high-energy collider physics, low-energy astroparticle physics and ultra-sensitive particle detector technology, as well as the philosophy of science and striving to improve conceptual descriptions of highly abstract or mathematical subjects in physics.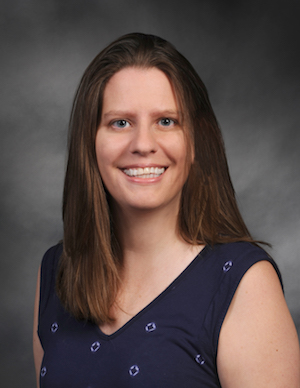 Casey Holtschneider, Social Work
Holtschneider earned a Ph.D. in Social Work from the University of Illinois at Chicago. Her research focuses on improving services for young people in high-risk situations through the implementation of intervention models that are youth-driven, evidence-guided and grounded in anti-oppressive practice. She has 15 years of social work practice experience, primarily working with unaccompanied homeless youth.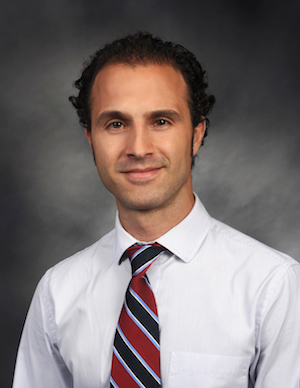 Nabil Kahouadji, Mathematics
Kahouadji earned a Ph.D. in Mathematics from Université Paris Diderot in France. His research interests include differential geometry, partial differential equations and fluid mechanics. His teaching interests are optimization and actuarial sciences. He enjoys blending mathematical knowledge in geometry, analysis, probability and statistics to understand current complex problems in life sciences, industry, business, finance and public policies.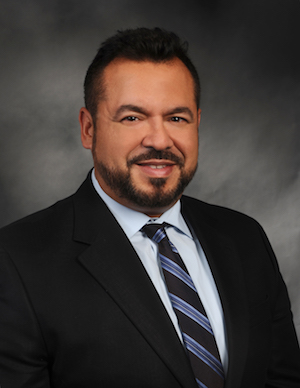 Hector Morales, Teacher Education
Morales earned a Ph.D. in Curriculum and Instruction with a concentration in Mathematics Education from the University of Illinois at Chicago. His research interests include teaching and learning of mathematics with English language learners, mathematical discourse, equity issues in mathematics education, and effective use of technology in mathematics education.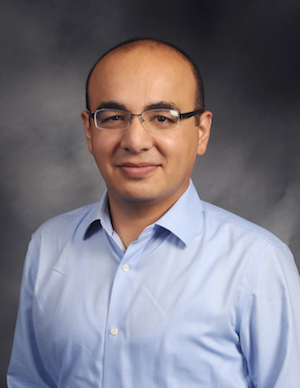 Ulugbek Nurmukhamedov, TESOL
Nurmukhamedov earned a Ph.D. in Applied Linguistics from Northern Arizona University. Originally from Tashkent, Uzbekistan, he has been teaching English as a Second Language courses in the United States since Fall 2004. His research interests include second language (L2) vocabulary, L2 writing and computer-assisted language learning.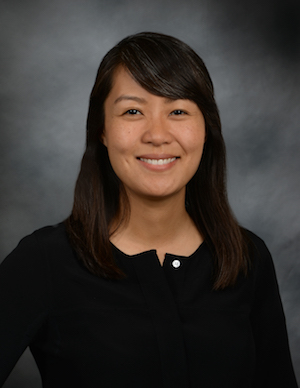 Michelle Oh, Library
Oh earned a Master of Library and Information Science from Dominican University and a Master of Arts in Literature from Northwestern University. She spent nine years in the reference departments of the libraries at Lake Forest College and Northwestern University. Her research interests include information literacy, education and diversity in libraries and higher education.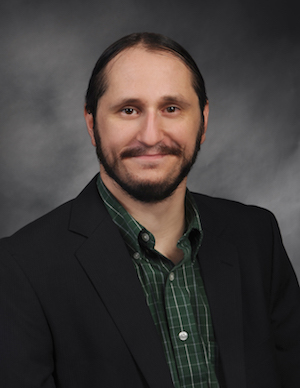 Alex Peimer, Geography and Environmental Studies
Peimer earned a Ph.D. in Geography at the University of Illinois Urbana-Champaign. His research interests include the creation, implementation and socio-ecological outcomes of environmental science, management and policy. His previous research focuses specifically on stream and watershed governance, management, restoration, and naturalization. He has a broad teaching background ranging across human geography, physical geography and geographic information systems.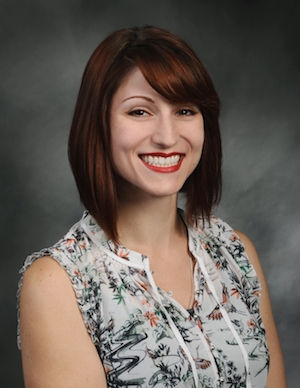 Katherine Petersen, Music
Petersen earned a D.M.A. in Voice Performance from Ohio State University, where she was the Assistant Director of the Swank Voice Lab for Pedagogy and Research. She has performed with orchestras and opera companies throughout the United States. She specializes in Russian song literature, and her research interests include voice acoustics and rehabilitative techniques.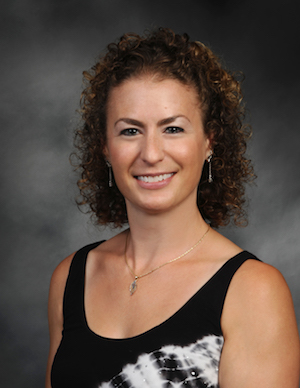 Rachel Trana, Computer Science
Trana earned a Ph.D. in Applied Mathematics from Northwestern University. Her doctoral research focused on mathematical modeling and experimental electrophysiology in the hippocampus region of the brain. She worked as a software developer and consultant for ThoughtWorks, Inc., and seeks to combine her love of science, mathematics and technology to empower future generations of technologists through education and research.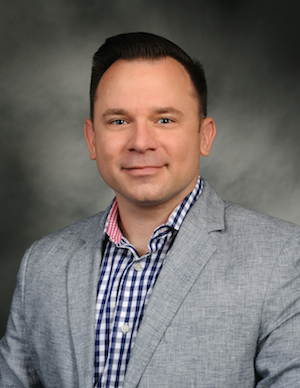 Russell Wartalski, Literacy, Leadership and Development
Wartalski is completing his Ed.D. in Adult and Higher Education at Northern Illinois University. His dissertation research focuses on understanding the transition experiences of adult learners to formal learning contexts. In addition, he has completed the data collection phase for another study that explores HRD practitioners' use of humor with on-boarding new employees in corporate contexts.
Sarah Watkins, Communication, Media and Theatre
Watkins earned a Master of Fine Arts in Stage Design for Scenic Design from Northwestern University. Her work was featured in more than 150 theatrical stage productions in Chicago and the Midwest, and at the 2012 Prague Quadrennial. Her research focuses on the universal art and language of visual storytelling and performance through two-dimensional and three-dimensional forms.
Amanda West, Social Work
West earned a Ph.D. in Social Work from the University of Utah in Salt Lake City. She has more than 15 years of social work practice experience in child welfare, community mental health and emergency psychiatric care. Her community and research interests focus on qualitative methodologies, child mental health and child trafficking.